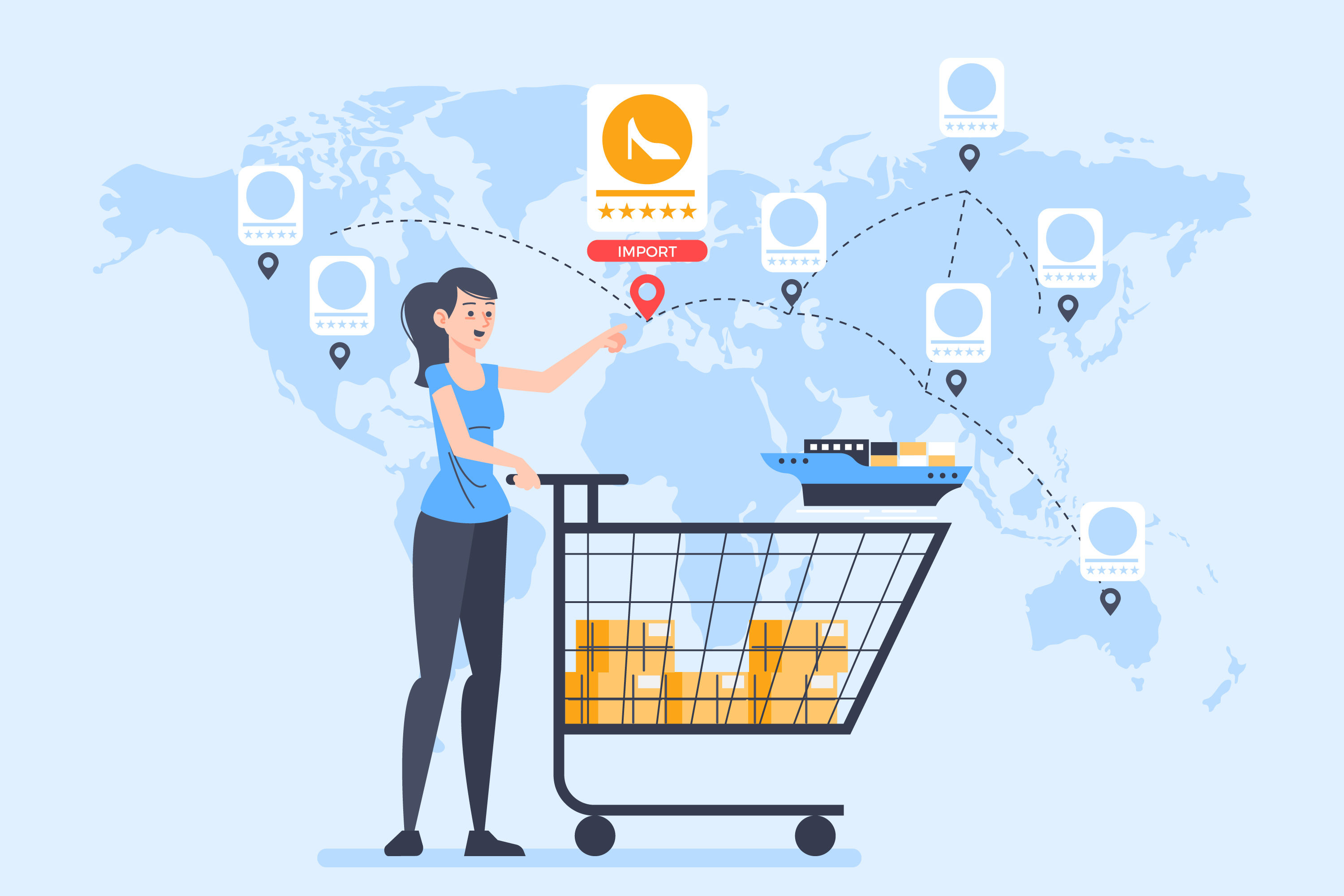 If it is not broken, would you fix it? This is what many business owners would like to think till even a few years ago.
However, the pandemic permanently altered business outlook all over the world. Today, business leaders, even small business owners, realize how crucial it is to future-proof their businesses to efficiently deal with sudden unforeseen situations. And there is no better way to future-proof a business than digital transformation.
What is digital transformation in e-commerce?
In e-commerce, digital transformation ideally goes beyond the implementation of advanced technologies. As per Gartner, digitization in e-commerce can be anything, from inventing innovative digital business models to major IT upgrades and digital optimization.
Experts say that digital transformation will be the key driving force for major dramatic changes in e-commerce in the foreseeable future. The exponential rise in smartphone users, along with easy access to affordable high-speed internet, led to the boom in e-commerce, fueled by the COVID-19 pandemic in 2020. As e-commerce flourished enormously, factors like ever-dynamic customer demands, increased online purchases, and hyper-digitalization of competitors became the key drivers of a digital revolution in this domain.
How has digital transformation changed e-commerce?
Superior customer experience -

Digital transformation permanently altered customer interactions with e-commerce platforms. Emerging technologies like AI, chatbots, and machine learning led to further disruption, paving the way for a hyper-personalized, immersive customer experience.
Omnichannel availability -

Digitization empowers online businesses with an omnichannel presence, helping them reach out to a global base of customers via multiple platforms, like websites, mobile apps, and social media. It also allows integration with voice assistants like Alexa and Siri, which customers can easily use to interact with e-commerce brands.
Heightened security -

E-commerce businesses can adopt cutting-edge technologies as part of digitization to enforce higher levels of security, fraud detection, and data privacy, thereby minimizing the chances of loss to customers and businesses.
Greater agility –

Digital transformation brings agility, which is imperative for the sustainability of online businesses. Businesses that were agile enough to quickly switch over to digital in the wake of the pandemic were the survivors amidst disruption.
Advanced automation –

Online businesses shifted focus towards advanced automated processes using AI, ML, and data-driven approaches to exceed customer expectations. Automation has helped reduce gaps in customer experience in B2B e-commerce, helping customers enjoy the same benefits and experience offered by the B2C market.
Digital transformation and the rise of B2B e-commerce
The digital revolution has helped B2B e-commerce brands establish themselves as valuable and reliable strategic partners to their customers. This has significantly contributed to reshaping the future of B2B e-commerce sales, prompting major growth of online B2B companies and the popularity of B2B e-commerce marketplaces.
B2B marketplaces have been revolutionary, supporting innovation in the B2B e-commerce domain. Empowered by digital transformation, B2B e-commerce marketplaces have revitalized age-old struggles and offered numerous advantages that were unimaginable in offline B2B channels. One such benefit is the use of digital trade finance in the form of DTCs or Digital Trade Credits.
BBX India is one of the foremost B2B e-commerce platforms, where businesses use DTCs to carry out trade transactions with other companies worldwide. BBX India also offers its members an instant line of credit in the form of this digital trade finance, which they can use on this platform for trading. So member businesses do not only get instant access to finance on BBX India but also a global platform for effective business networking, leading to a boost in sales.
Conclusion
Digitization of trade finance is one of the hottest trends of digital transformation in the e-commerce space. Digital trade finance, along with automation in e-commerce, will keep gaining greater importance and momentum in the coming years, making digital transformation nothing short of an e-commerce revolution.