Welcome to BBX 2.0.
ยินดีต้อนรับสู่ BBX 2.0
Download the latest version with UI design and New Features!
ดาวน์โหลดเวอร์ชันล่าสุด ด้วยการออกแบบ UI และคุณสมบัติใหม่
Release Date: 16.05.2020
อัปเดตวันที่: 16.05.2020
We have provided a seamless app upgrade experience for the user and those with handsets on "Auto Updates" have now switched over, both IOS and Android.
เราได้มีการอัปเกรดแอปที่สะดวกขึ้นสำหรับผู้ใช้และมี "การอัปเดตอัตโนมัติ" สำหรับทั้ง IOS และ Android
Your Login details and Password will not change!
รายละเอียดการเข้าสู่ระบบและรหัสผ่านของคุณจะยังคงเหมือนเดิม!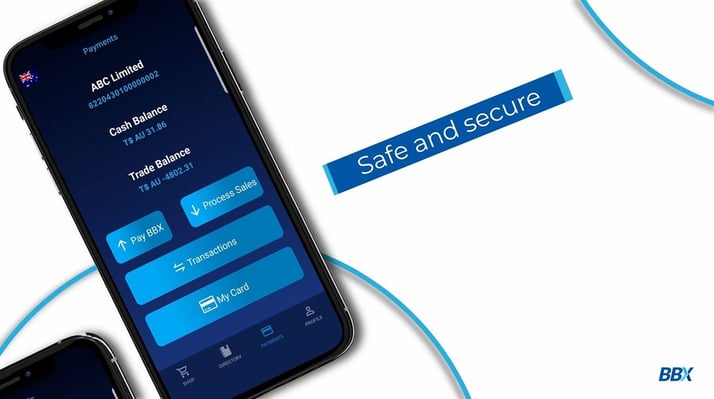 New Features:
• List an Item for Shop (Product & Services)
(25000 items are available on our BBX global shop now)
• Profile section with links to wish list, My Buy & My Sell, BXX Contacts.
• Enhanced Business Directory.
• Enhanced Transactions View for Buy & Sell.
• BC/Ambassador Sharing via contacts List
คุณสมบัติใหม่:

•รายการสินค้าสำหรับร้านค้า (สินค้าและบริการ)
(25,000 รายการมีอยู่ในร้านค้า BBX ทั่วโลกของเราตอนนี้)
•หน้าโปรไฟล์พร้อมลิงก์ไปยังรายการ ที่ต้องการ,ซื้อ & ขายของฉัน

รายชื่อผู้ติดต่อ
•สารบบธุรกิจที่เพิ่มขึ้น
•มุมมองการทำธุรกรรมที่เพิ่มขึ้นสำหรับการซื้อและขาย

• BC / Ambassador Sharing ผ่านรายชื่อผู้ติดต่อ
Scan to pay! QR Code Available
CALL US !
033 641 864
BBX Thailand,
222/99 Chalermprakiat (Pattaya 3rd ) Rd. Banglamung
Chonburi 20150, Thailand

Share it: