Plan your next holiday to WA with our BBX WA Holiday Guide!
Accommodation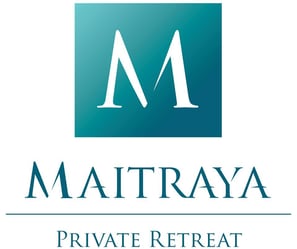 Maitraya Private Retreat
Without doubt one of Western Australia's most private, exclusive and unique retreats.
Located on WA's south coast and rising spectacularly above the majestic Southern Ocean, Maitraya Private Retreat offers unparalleled beauty, complete seclusion, and serenity that will stay with you long after you depart.
Providing accommodation / holidays / corporate / wedding / function facilities at your finger tips.
Create your own escape!
Read more here or call (08) 9361 9044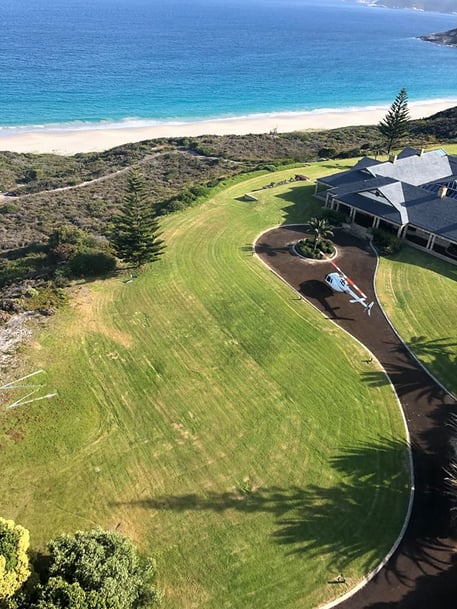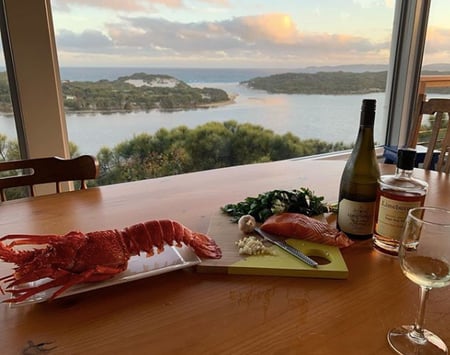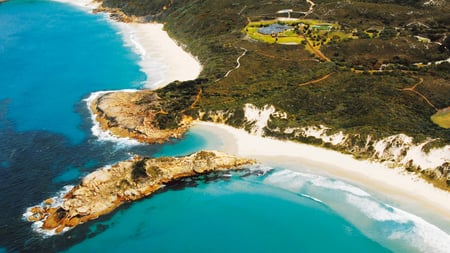 "Thank you so much for the Freedom and the beauty of this Estate.
You are very special, I'm leaving rested, happy + inspired.
Love + Art"
- Lady Gaga
"You just run out of superlatives here. The privacy is unmatched, anywhere we've stayed. A whole headland and two beaches to yourself. The property is magnificently designed, built and positioned. The master-suite, with uninterrupted views over the ocean, out to the islands, and an auto-sliding roof for star-gazing, just can't be beaten. The indoor pool was excellent for a late swim once the sun had gone down, and a glass of red watching the sunset with kangaroos for company... well, enough said. Spoil yourself!"
- Bdab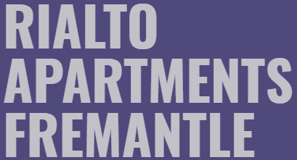 Rialto Apartments Fremantle
The Rialto Apartments are new, modern self contained luxury apartments located in the heart of Fremantle's historic West-end.
Strategically positioned on High Street they offer a quiet environment while being in the middle of the action.
Sit on the balcony and watch the street activity or walk 200 meters to the port, the Fishing-boat harbour, the beach, the Maritime Museum or the cappuccino strip. Or simply stroll about the West-end and experience inner-city living at its best.
The Rialto Apartments provide stylish and contemporary living, with ducted air conditioning, polished pine floors, fully equipped granite benched kitchens, quality timber furniture throughout, wide screen TVs, DVD, and local art displayed on the walls. The main bedrooms have northern facing private balconies and feature King or Queen size beds. The second bedrooms and living areas all step out onto spacious balconies which overlook High Street.
Read more here or call 0403 180 206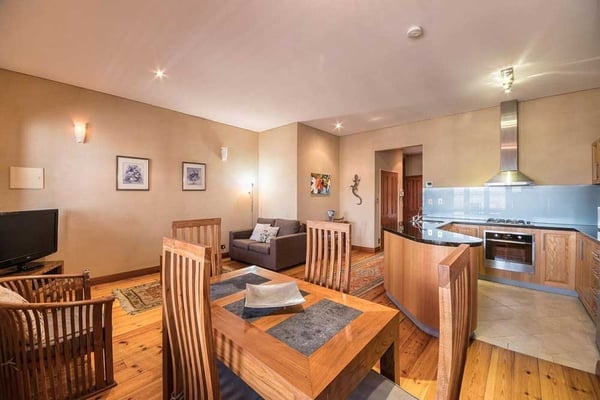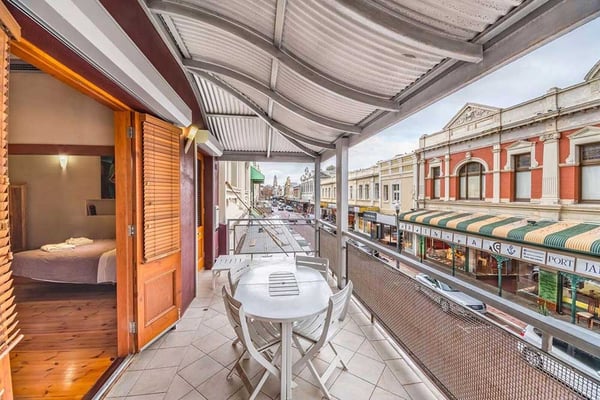 "This is a beautiful apartment with lots of space. Well equipped kitchen, bright living spaces, clean, quiet and secure. The location is very close to convict era and gold rush buildings. A short walk to shops, the train, free buses and tourist sites. The steetscape from the balcony is delightful."
- Max
"The apartment was right in the middle of Fremantle city. It was easy to just walk everywhere. It was a charming apartment with the nice wooden floors."
- Daniel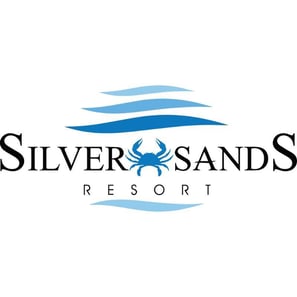 Silver Sands Resort
Located just one hour south of Perth in the coastal haven of Mandurah, Silver Sands Resort showcases everything there is to love about a holiday in Western Australia.
Centred on sweeping coastlines and waterways, Silver Sands showcases unspoilt natural beauty amongst a tranquil lifestyle and is the ideal accommodation for those seeking the perfect blend of relaxation and fun amongst paradise.
Stay in the heart of the relaxed seaside town, with the Resort situated an easy 5 minute walk to the Silver Sands Beach and just over 3km to the town centre, making it the perfect base to explore all that the Mandurah region has to offer.
For the perfect break or family holiday, a stay at the Silver Sands Resort is the ideal destination for holiday makers, from beach-side bliss to a day trip to Rottnest Island, cellar door exploring, and both a casual and fine dining scene.
Whether you're a couple, group of friends or a family with kids, Mandurah's Silver Sands is your home away from home in the West.
Read more here or call (08) 9535 7722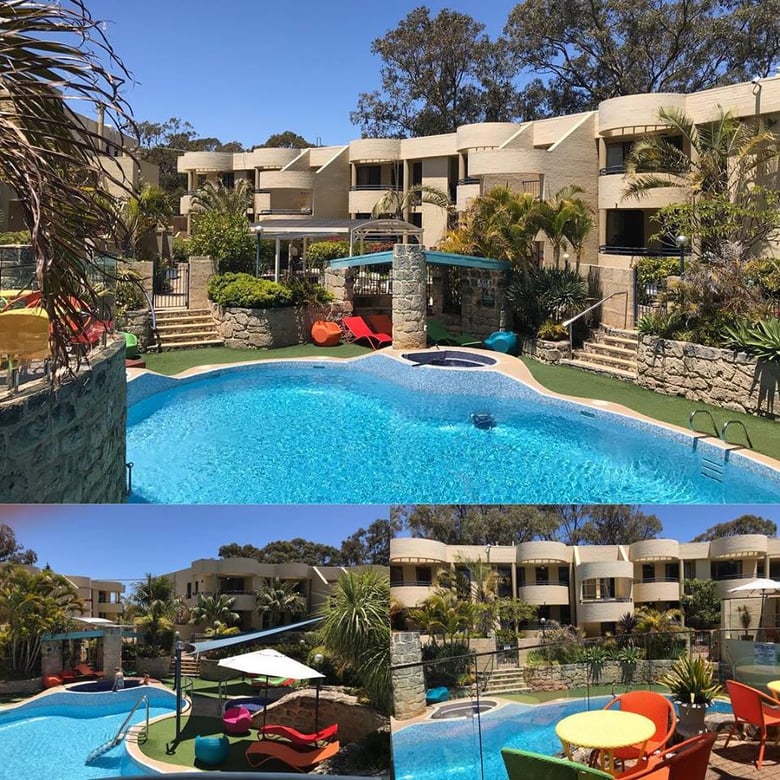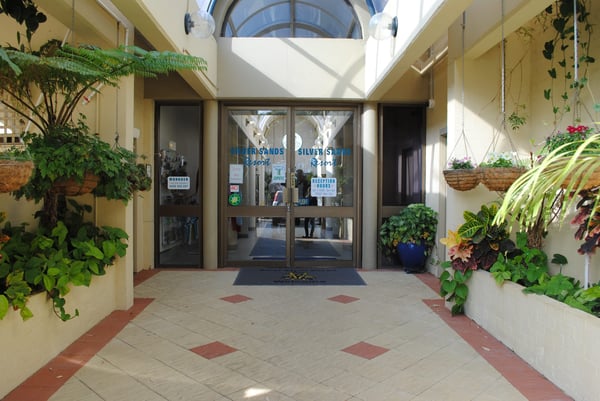 "We've been holidaying at Silver Sands Resort for many years and have just enjoyed another relaxing week. The outdoor pool is stunning and sparkling. It looks sensational following the refurbishment and new edge tiling that was done last year and the recent addition of 'grass' around the edges. The rooms continue to be upgraded and the facilities and gardens are well maintained."
- Graham
"We always have a great time here. It's a perfect summer getaway. Awesome large pool which is spacious, 3 outdoor spas. Indoor pool and spa and the beach just a 5 min walk away. Great size apartment with all kitchen facilities. Excellent family vacation and on budget."
- Gi Gi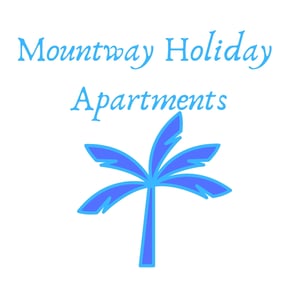 Mountway Holiday Apartments
Situated in picturesque Mount Street between Kings Park and the City, adjacent to the Swan River, sixty-nine studio apartments with elevator to all levels.
Each apartment is fully self-contained, with kitchen, private bathroom. Linen, blankets, crockery and cutlery supplied. Digital Television with local channels and free Foxtel movies. Reverse cycle Air-conditioning.
The apartments have wide city views from balconies; some spectacular river views are available from the Superior Apartments and several vantage points. Walk to the city and business locations in a few minutes. We are close to restaurants and entertainment, bus-port, and free CAT bus. The Perth Convention Exhibition Centre is a 7 minute walk. For business or leisure, Mountway is the ideal location.
Facilities include pantry shopping, wireless internet service, and token operated laundry. The extensive out-door Barbecue area is available and free to guests.
Read more here or call (08) 9321 8307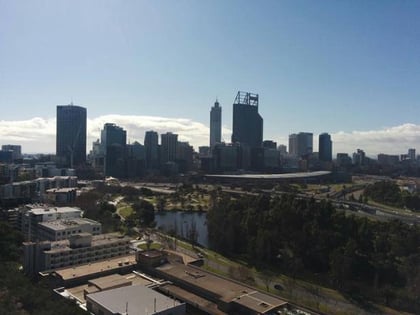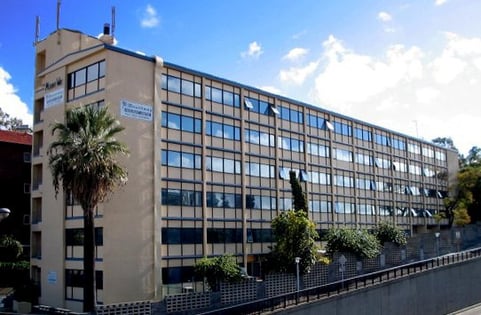 "Having stayed here for the past month for work, I can recommend the apartments highly. Plenty of parking, clean laundry and all within walking distance to the city and Kings Park. The staff are friendly and accommodating and I will be staying here whenever I am in Perth."
- Adrian
"This is our 2nd time here and love it. Staff are very helpful and pleasant. All transport to get wherever you want is in easy reach, and in reach of town. Will be back."
- Monica
Holiday Activities

Golden Sun Cruises
Golden Sun Cruises operated a low cost ferry service on the Swan River between Perth and Fremantle as well as upriver toward Guildford for more than twenty years before becoming a Charter Boat operator. We now offer private river cruises at very competitive rates. Our boat is fully licensed and we can cater for your every need. If you prefer you can provide you own catering.
Read more here or call 0418 816 166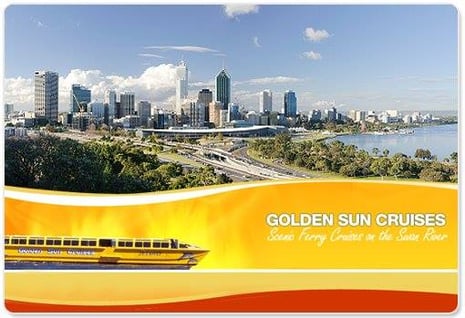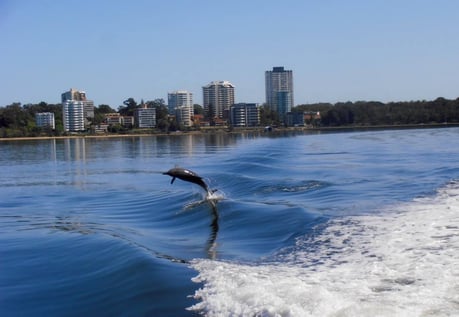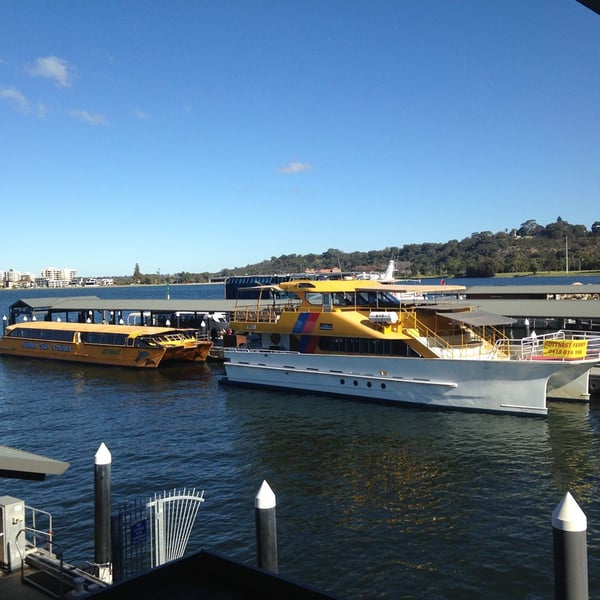 "I have family in WA and we went out on a cruise last Thursday and it was brilliant so funny the staff on board were great! Information was very much appreciated! Would definitely recommend it thank you for a lovely ride up the river!"
"Currently sitting in the cruise and it is fabulous, very relaxing and a great way to spend a sunny Saturday morning and for $56 it's great value for money! Commentary is excellent. Thanks golden sun cruises!"
"Great cruise and brilliant value for money! For a quality river experience you can't go past Golden Sun Cruises!"

Caversham Wildlife Park
Situated 20km from Perth CBD, Caversham Wildlife Park is 25 acres of flora and fauna. With nearly 200 species including koalas, wombats, Tasmanian devils, kangaroos, llamas, buffalo, donkeys, and sheep, the family fun is endless! There is a farm show and "Meet the Wombat and Friends" 3 times daily, ensuring visitors receive the best opportunities for animal interaction, information, and photographs.
As a local, WA family owned and operated business, we are sincerely thankful to our patrons for assisting us to care for our unique Australian wildlife. We have very proudly owned CWP for 30 years, and with continued visitor support, we endeavour to continue providing a world-class facility for all to enjoy.
Read more here or call (08) 9248 1984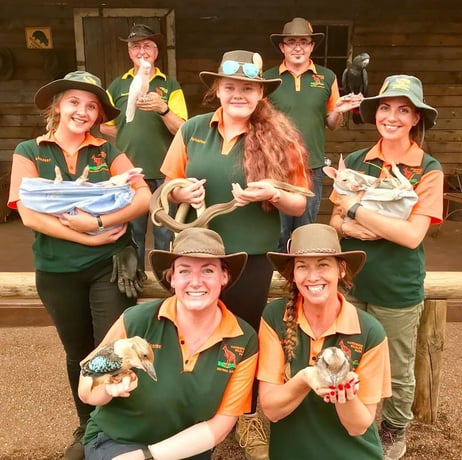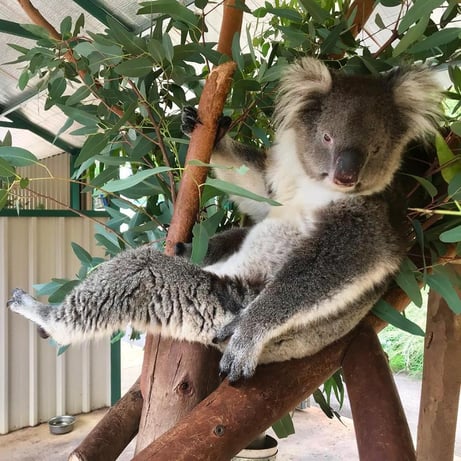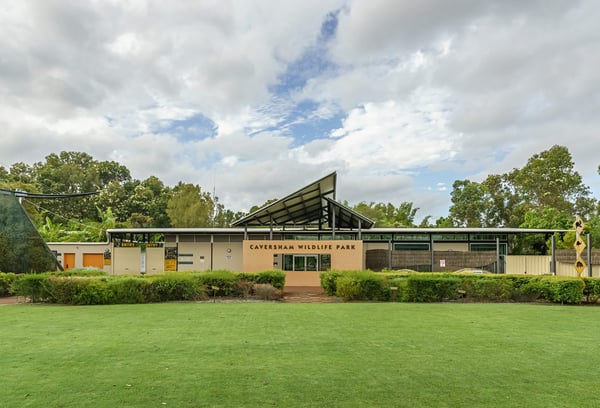 "Absolutely loved it. Better than a normal zoo as you can have photos with the animals and be able to touch the animals. The staff were amazing as they would take the photos with you and the animals. Also the staff were great if you had any questions about the animals. Would highly recommend everybody to go."
- Regina
"Best place ever. Being able to touch so many animals and have staff take your photo for free is incredible. Knowledgeable, friendly staff. Great assortment of animals. This made my life!"
- Lori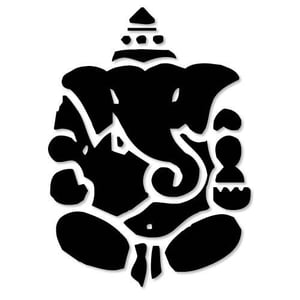 Raya Thai Aroma Massage
Trade Dollars can't buy HAPPINESS but they can buy a MASSAGE!
Thai massage is based on Thai medicine, an ancient holistic approach to healing the body-heart-mind-spirit. Thai medicine strives to treat the underlying cause of any illness by addressing imbalances in these three essences. Massage releases the body's endorphins, producing feelings of euphoria and a general state of well-being. It is one of the easiest ways of attaining and maintaining good health.
Read more here or call 0468 764 692
"Very good massage! Pressure was amazing! Great customer service! Highly recommend."
- John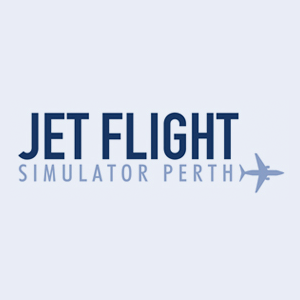 Jet Flight Simulator Perth
Jet Flight Simulator Perth is a flight simulation centre with the latest state of the art replica flight simulator based on a Boeing 737 800 NG. Experience the thrill of aerial maneuvers at 300 knots and feel what it's like to take the controls of a commercial 737 800NG Jet Airliner.
Your flight will be conducted with an experienced instructor by your side to verbally guide you through your successful flight. To ensure maximum enjoyment you can choose from over 25,000 airports, and you can even choose the simulations time of day that you want to fly including weather conditions ranging from clear sunny skies to thunderstorms, heavy rain and snow.
Read more here or call 08 6555 7910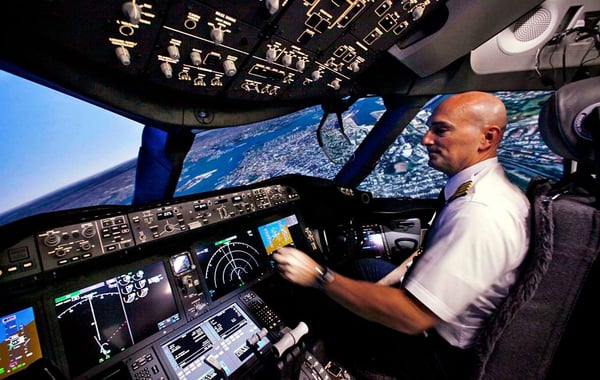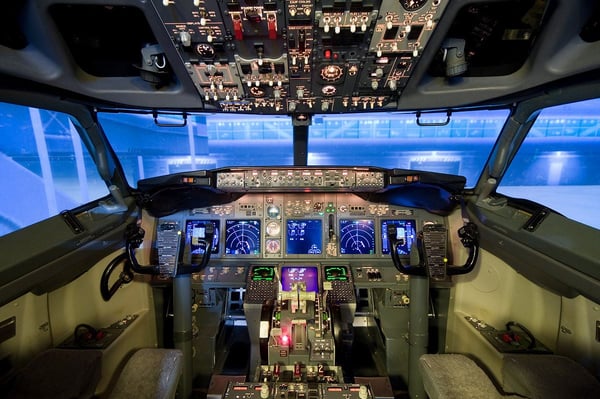 "Excellent experience. Great value for money. You can choose where you fly, what you fly, where you land,etc. Dare I say more exciting and diverse experience than flying the real thing"
- Lena
"Just watched my son fly out of Perth, to Hong Kong, London, Queenstown and Honolulu and we survived!! Such an amazing experience. Expert and friendly advice from Chester who made us all feel welcome and we really enjoyed the entire trip! Highly recommended. Thanks again!!"
- Alea
Eating

Funkee Monkee Eatery and Bar
Located in the heart of Bunbury, Funkee Monkee is a modern bar and eatery!
Our menu has a diverse range of infused Indian dishes and a massive range of delicious cocktails and other beverages.
Read more here or call (08) 9721 1555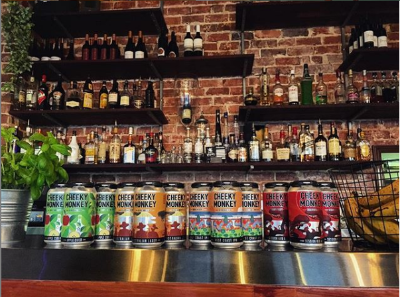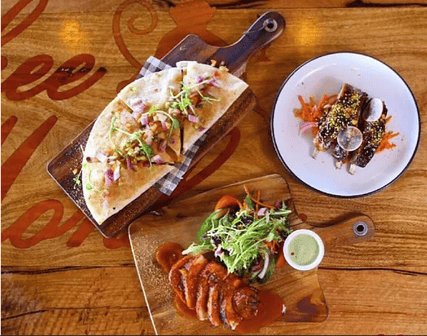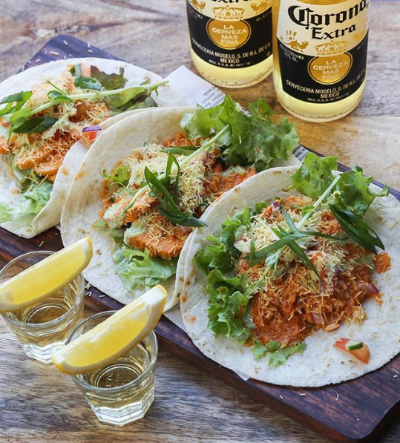 "I love the decor and the open big long tables at Funkee Monkee. It's casual but has a cool look to the place. The staff were so friendly and attentive and the food was lovely. The menu ranges from Indian dishes, to pastas and larger mains, so there's something for everyone there. Highly recommended to all and we will definitely be back again."
"What's not to love about a meal at Funkee Monkey? Our new favourite eating out destination in Bunbury! It has a great atmosphere, amazing food, an awesome selection of cocktails, and is refreshingly different! Such a great addition to dining out in Bunbury. We can't wait to go back! Highly recommended!"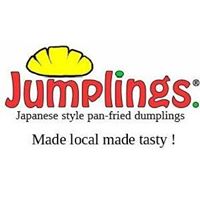 Jumplings
Made local made tasty!
Food truck specialising in serving fresh Japanese style pan-fried dumplings for corporate & private catering, markets, events, and more.
Read more here or call 0430 906 969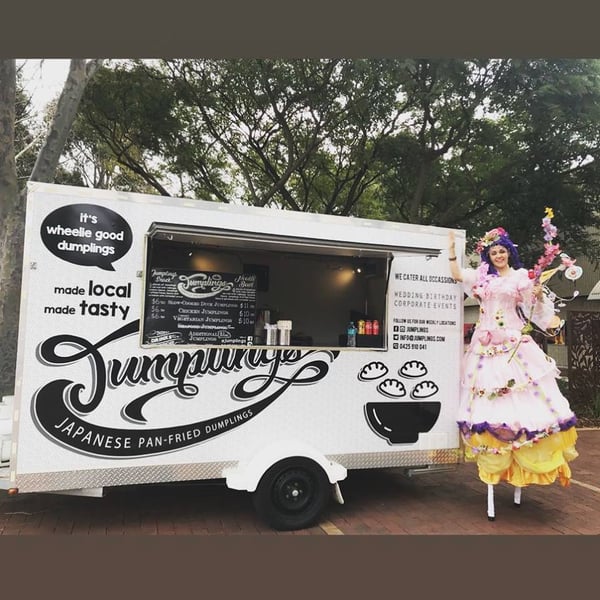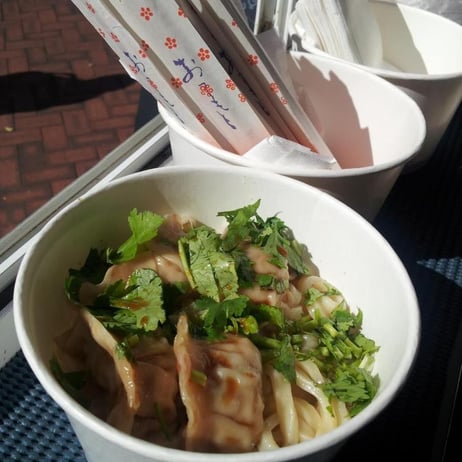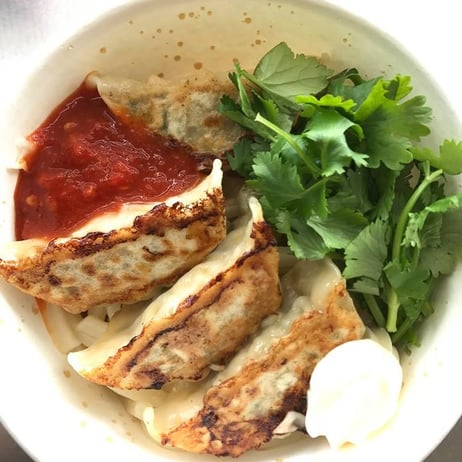 "I couldn't not try these after all the rave reviews and I was not disappointed at all!! The duck dumpling salad (with added chilli sauce) was amazing! Will definitely be back to try some more! Keep up the yummy work!"
- Samantha
"Love this so yummy fresh and delicious. Great service clean van, friendly staff."
- Peta

Rustique Swan Valley
A modern eatery in the heart of the Swan Valley, serving simple, delicious food and local wines, ciders and beers.
Our menus are simple, delicious and filling. We have gourmet platters for sharing, fully loaded pizzas and a variety of main meals. We have vegetarian options and will cater for special dietary requests wherever possible.
Rustique is the perfect venue for your birthday celebration, engagement or any other excuse to throw an invite out to family and friends.
Read more here or call 08 9296 2604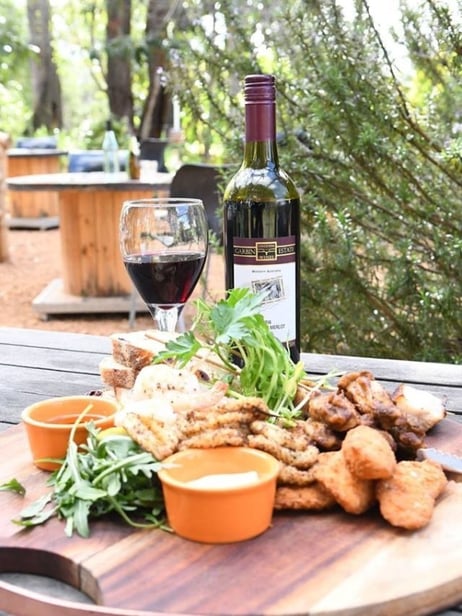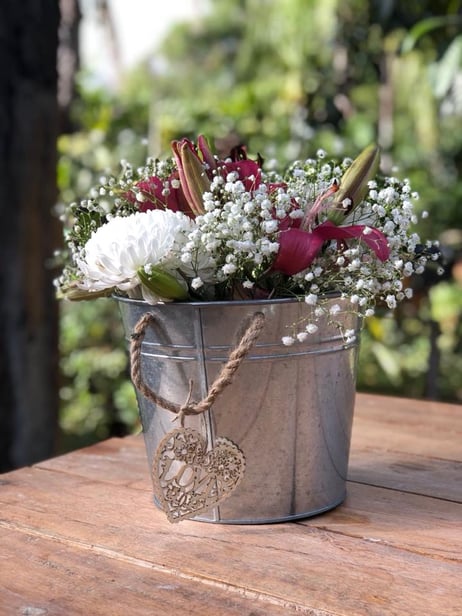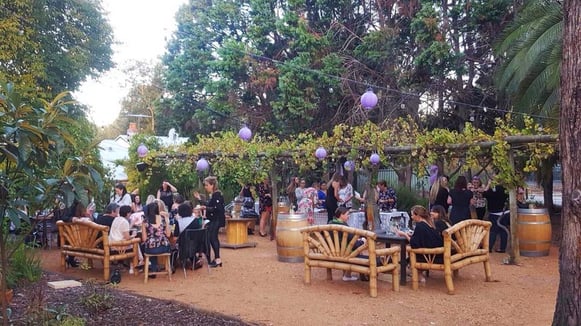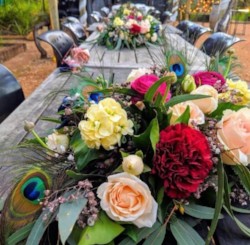 "The venue was amazing. The service was excellent and extremely friendly but the food that was presented to us was out of this world. The platters were above and beyond what I have encountered in other restaurants in taste, choice, and value for money. There was a great choice of local wines and beers. I would recommend this amazing restaurant to anyone."
"Rustique held our engagement party for 90 people on the weekend and it was absolutely perfect! We received endless comments about how tasty the food was and how incredibly beautiful the venue was. Staff and management were absolutely wonderful and extremely flexible which made our night so much easier. We will definitely be back and would recommend this restaurant to anyone and everyone."
Transport
There are various options for airport transfer and driver pick up and drop offs within the Perth metro area.
Contact BBX Perth office to discuss your options:
(08) 9201 1055
Share it: