Sydney, capital of New South Wales and one of Australia's largest cities, is best known for its harbour front Sydney Opera House, with a distinctive sail-like design. Massive Darling Harbour and the smaller Circular Quay port are hubs of waterside life, with the arched Harbour Bridge and esteemed Royal Botanic Garden nearby. Enjoy Sydney's natural beauty, from unspoiled beaches to public gardens and, of course, the sparkling harbour, before discovering its thriving restaurants and markets. Top it off with a trip to the Blue Mountains, a popular excursion among locals. BBX Sydney local offices and Customer service team will make your journey a great one on BBX.
BBX offers you with limitless opportunity! Established in April 1993, BBX is a global leader in cashless trading. Currently operational in thirteen countries with over 90,000 members worldwide. Where to travel with no cash? No problem BBX it
Approx $2.7 mil per month in cash saving by hospitality outlets by using BBX preferred supp liers Approx 15,000 meals sold via BBX each month (based on approx. meal cost of $25)
Approx 2,200 vacant hotel rooms filled each month by BBX marketing channels based on the average room rate of $230.
Accommodation
---
Welcome to Portofino North Sydney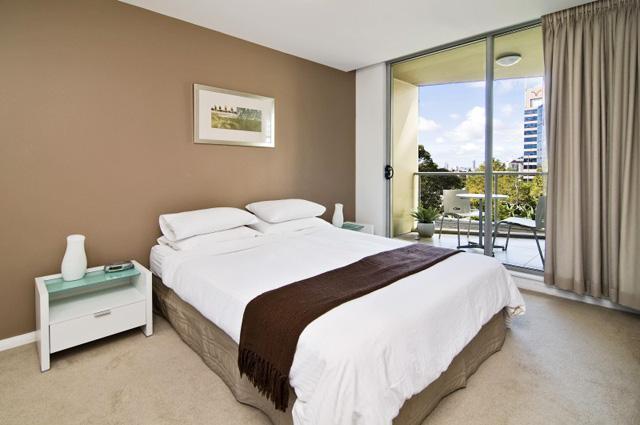 Nestled within the pulsating heart of cosmopolitan North Sydney CBD. Transport, restaurants, boutique shopping areas and cafe are at your fingertips. Offering quality affordable apartment-style living.
North Sydney Accommodation apartments are fully furnished, modern and stylish and completely self-contained. Enjoy the spaciousness of an apartment that includes a separate bedroom with queen bed and built-in wardrobe - combined living and dining room with seating for 4 - full kitchen - bathroom with extra large shower and laundry facilities. Keep warm and cosy or cool inside with reverse cycle ducted air-conditioning or relax and take in the city from your apartment balcony. Built with the focus on living so you will feel right at home. With affordable quality, a warm welcome and friendly service - North Sydney Accommodation is the perfect solution.
Contact BBX Sydney Head Office +6129499 1100
Welcome to Killara Inn Located Sydney North Shore 20 minutes from Sydney City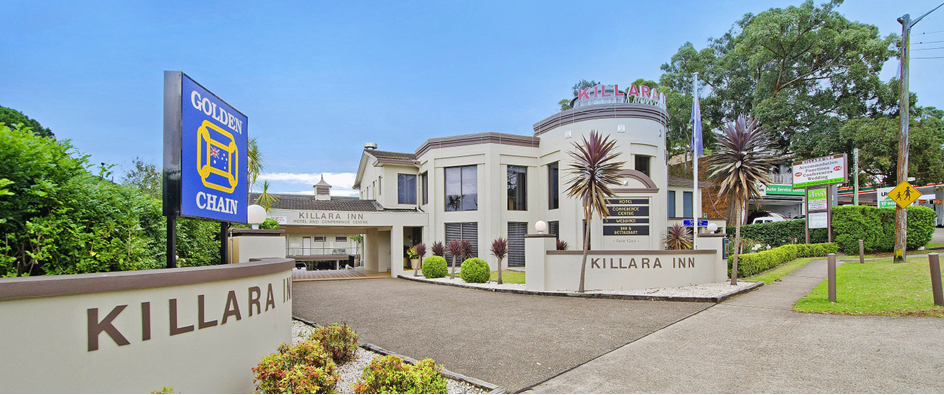 The Killara Inn - is a place where our experience and professionalism ensure that we stay at the forefront of the industry. We have the skills and the facilities to guarantee that your visit to the Killara Inn is one where you can relax in the knowledge that everything will be going according to plan.
We invite you to take some time to browse through our website which contains information on all aspects of our hotel including our accommodation facilities, Video Conferences & functions.
Check out their website at http://www.killarainn.com.au/
Contact BBX Sydney Head Office +6129499 1100
---
Welcome to Ascot Motor Inn located Wahroonga Sydney North Shore
Our location is central and affords our clientele easy access to F3 the gateway to Central Coast. The Ascot Motor Inn provides a modern, comfortable standard of accommodation at an affordable price. We will beat any price, Wireless Broadband, newly renovated rooms, award-winning restaurant, conference facilities, breakfast to rooms, swimming pools. Rooms range from single, Deluxe Twin and Queen and family.


http://www.ascotmotorinn.net.au/ or Contact BBX Sydney Head Office +6129499 1100
---
Welcome to Windsor terrace Motel located Windsor Approx 1 hr from Sydney City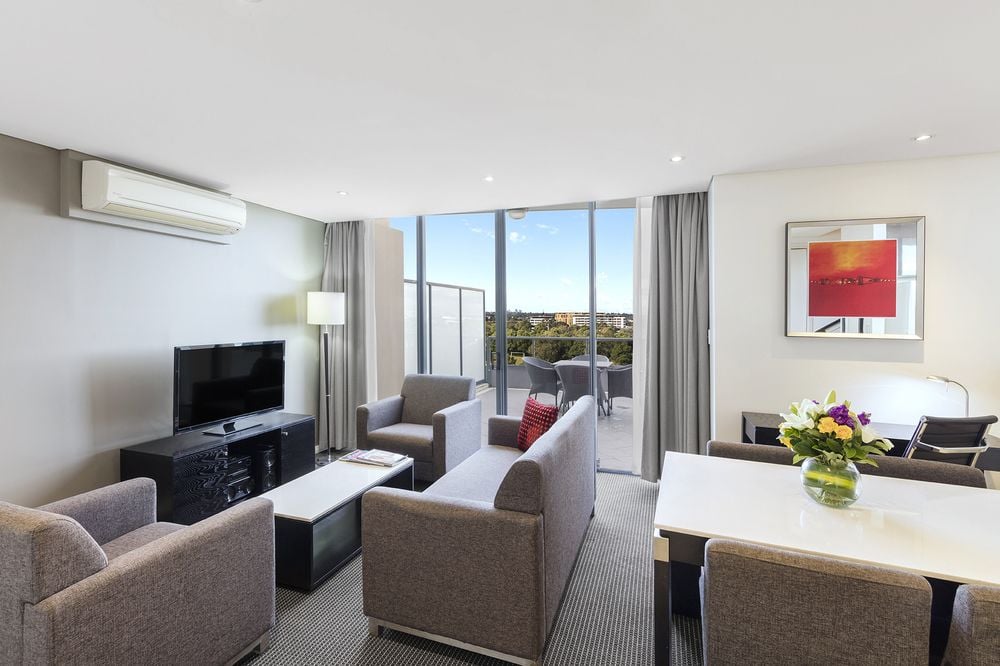 Experience modern comfort in the historic Windsor, 3 1/2 Star Motel. Our motel in Windsor has beautiful views overlooking the Hawkesbury River and out to the Blue Mountains. The Hawkesbury Region (Richmond & Windsor) is recognized by historians as one of Australia's third settlements. The first fleet's priority was to grow their own food to feed the fledgeling colony and the Hawkesbury's rich soils, river access and proximity to Sydney Cove provided the perfect conditions for a new settlement. Discovered via the Hawkesbury River only one year after the first arrived the Region has retained many of its original buildings which create a character and charm throughout the small townships in the area. The Windsor Terrace Motel has the comfortable accommodation. You can enjoy the perfect accommodation for your holiday here. We are conveniently located having stylish and spacious motels rooms for business and leisure travellers.
Check out their website at http://www.windsorterracemotel.com/
Contact BBX Sydney Head Office +6129499 1100
---
Welcome to Penrith Valley Inn Located 20 minutes from the Blue Mountains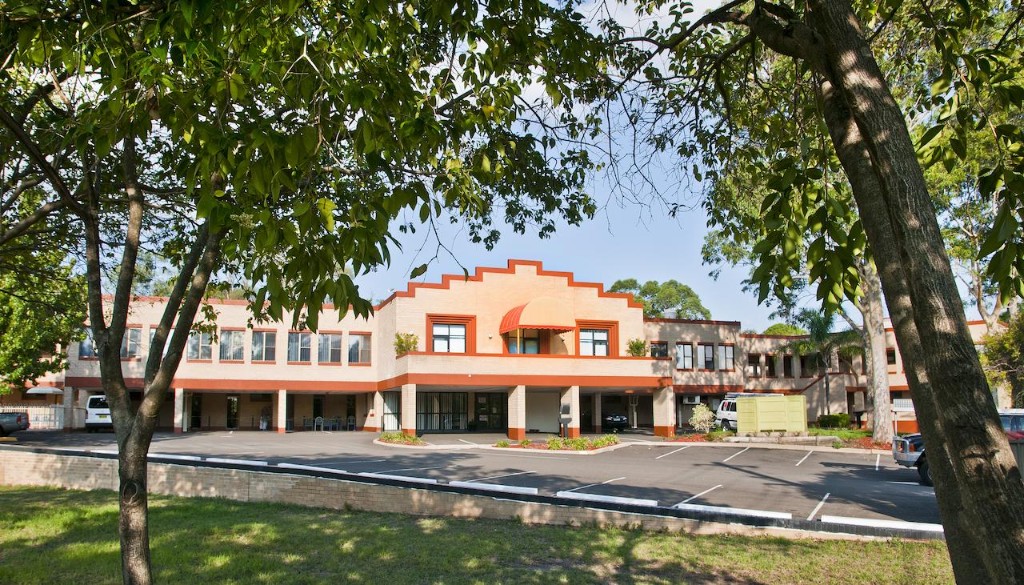 The Penrith Valley Inn offers quality accommodation at an affordable price. With rooms to suit couples families and groups, all 39 rooms are tastefully furnished to make your stay as relaxing and comfortable as possible. Incorporating a choice of meeting rooms, the Penrith Valley Inn is close to the city of Penrith and the perfect location for your next conference, function or seminar.
Free WiFi when booking made directly with the Motel.
Contact BBX Sydney Head Office +6129499 1100
Welcome to Sanctuary Resort Coffs Harbour Inn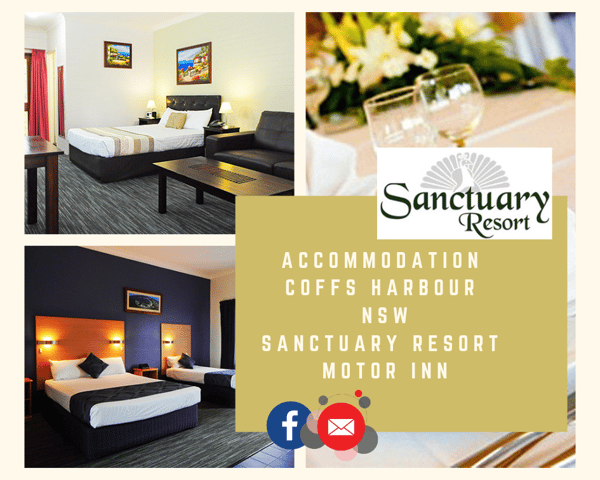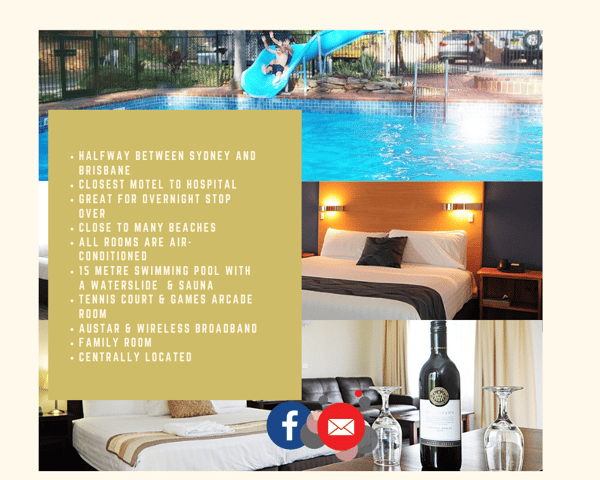 CONTACT TO ENQUIRE
res@sanctuaryresort.net.au | PH 02 66505111
Heather Overell
Account Specialist | BBX North Coast
T: +61 2 56324266 #135 | heatheroverell@bbxworld.com
Welcome to Central Coast Luxury Accommodation
Luxury 4 Bedroom Holiday Home - Copacabana. With Television, home movie projector, pull down projector screen, selection of movies on DVD. Free Netflix online movies. Living space includes air conditioning and a fireplace. Large outdoor balcony fully equipped with a lounge and BBQ. Perfect for family and friends getaway!
Copacabana NSW
Call for booking enquiries
Central Coast BBX (02) 4355 4847
Newcastle BBX (02) 4956 7891
Welcome SEYCHELLES at CURRARONG - Accommodation in the NSW South Coast

Seychelles@Currarong is all that you would wish for, for that unforgettable holiday, in a most beautiful part of the South Coast. BBX members can book online and save your cash!
Not yet a member? Contact BBX NSW South Coast and join us today!
Any questions or to join BBX, please contact
Camtu Pham on 0416 253837
Welcome Aromet Motor Inn in Temora (Near Wagga Wagga NSW)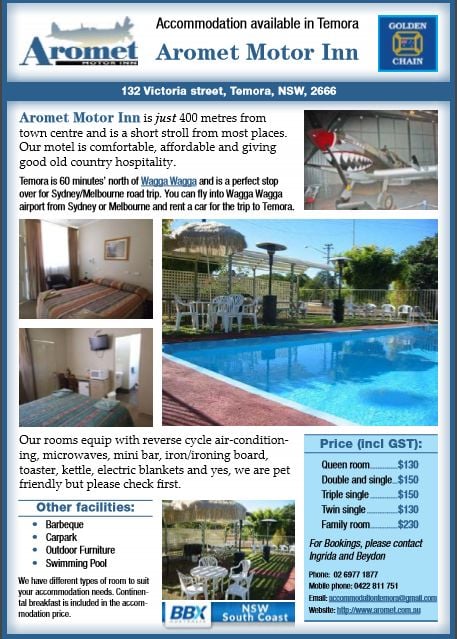 Aromet Motor Inn
BBX members, please book through this link


Welcome AMAROO COTTAGES & RESORT NSW SOUTH COAST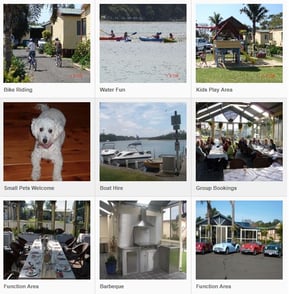 South Coast Holiday accommodation air-conditioned, self-contained, fully equipped waterfront holiday cottages on the watres of Sussex Inlet and St Georges Basin.
Booking and enquiry are welcome
02 4441 2046
amaroocottages@gmail.com
www.amarooresortsussex.com.au
---

Welcome to The Canopy Located in Sydney City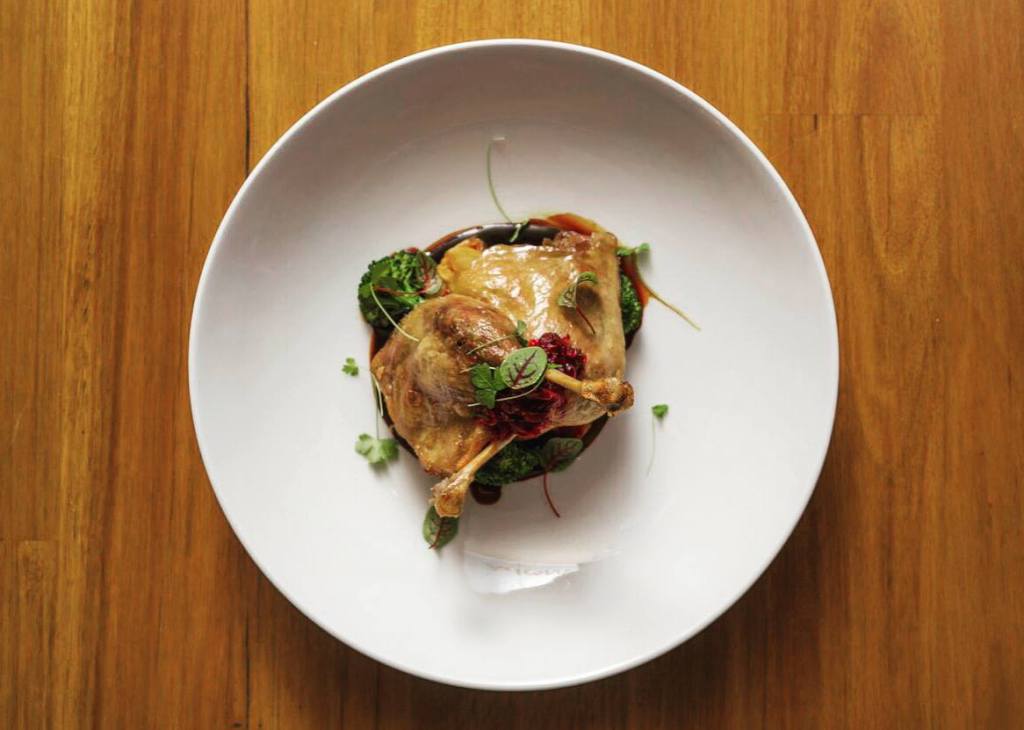 Modern Australian cuisine focusing on quality, if you're in town, this will be an excellent place to visit. Our food is superb and delicious. The seating area is very spacious and our staff are upbeat and helpful free WiFi. Centrally located atop a hill and across from Hyde Park. Drop by, you'll enjoy it.
Booking details bookings essential Phone for bookings:
Contact BBX Sydney Head Office +6129499 1100
---
Welcome to Himalaya Restaurant located Sydney City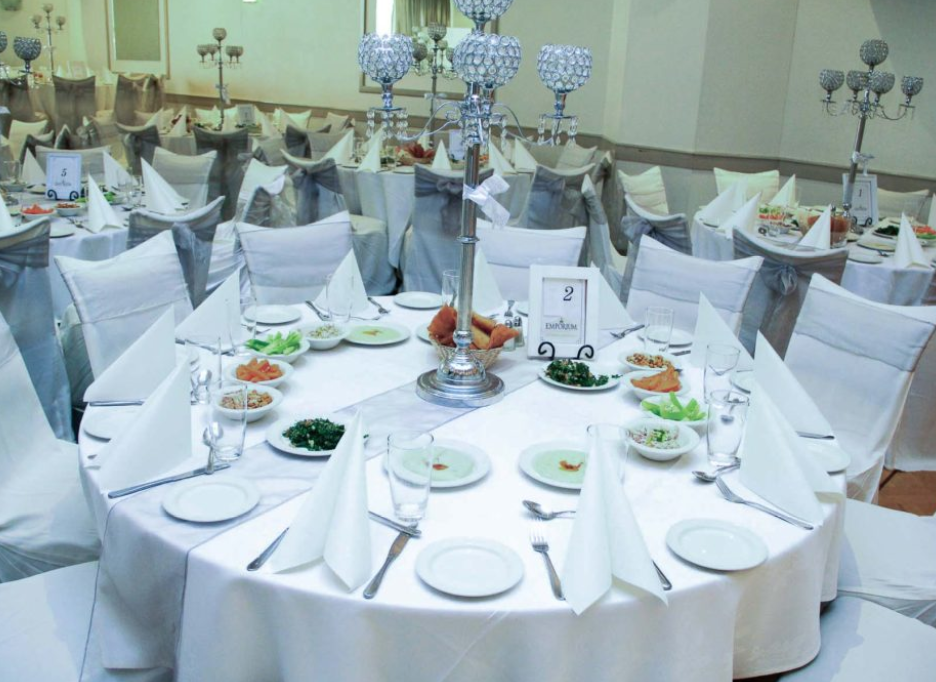 If you're looking for the most inviting function venue Sydney has to offer, please look no further than Himalaya Restaurant. We offer attentive planning and friendly, professional staff to ensure your next function is held with style, warmth, and delicious Indian and Pakistani cuisine. Our flexible structure allows your guests to enjoy a working lunch during a business presentation, or simply relax and mingle during a wedding, birthday party or another celebratory occasion. Planning a business meeting onsite? While we're quickly becoming known as one of the most welcoming Pakistani and Indian party venues in Sydney, we're also happy to bring our hospitality to you with catering available for functions large and small.
Vouchers must be presented upon arrival Ph: 02 8068 6088
https://himalayarestaurant.com.au/
To purchase vouchers
---
Welcome to Exotik Latin Cafe Located in Sydney Newtown
[gallery ids="6747,6748" type="rectangular"]
It seems like there's a gathering place for every global culture along Newtown's King Street, and Exotik Latin Cafe's the spot for beautiful South American food. And drink, music, and entertainment. Open for breakfast, lunch, and dinner, Exotik also brews a great cup of coffee, with Colombian beans, naturally. Drop in for some of Sydney's best Latin American eats, and beats, with dishes drawn from the national recipe books of Venezuela, Colombia, Argentina, Chile, Brazil, and Peru.
Bookings Contact BBX Sydney Head Office +6129499 1100
---
Welcome to Cala Luna located in North Sydney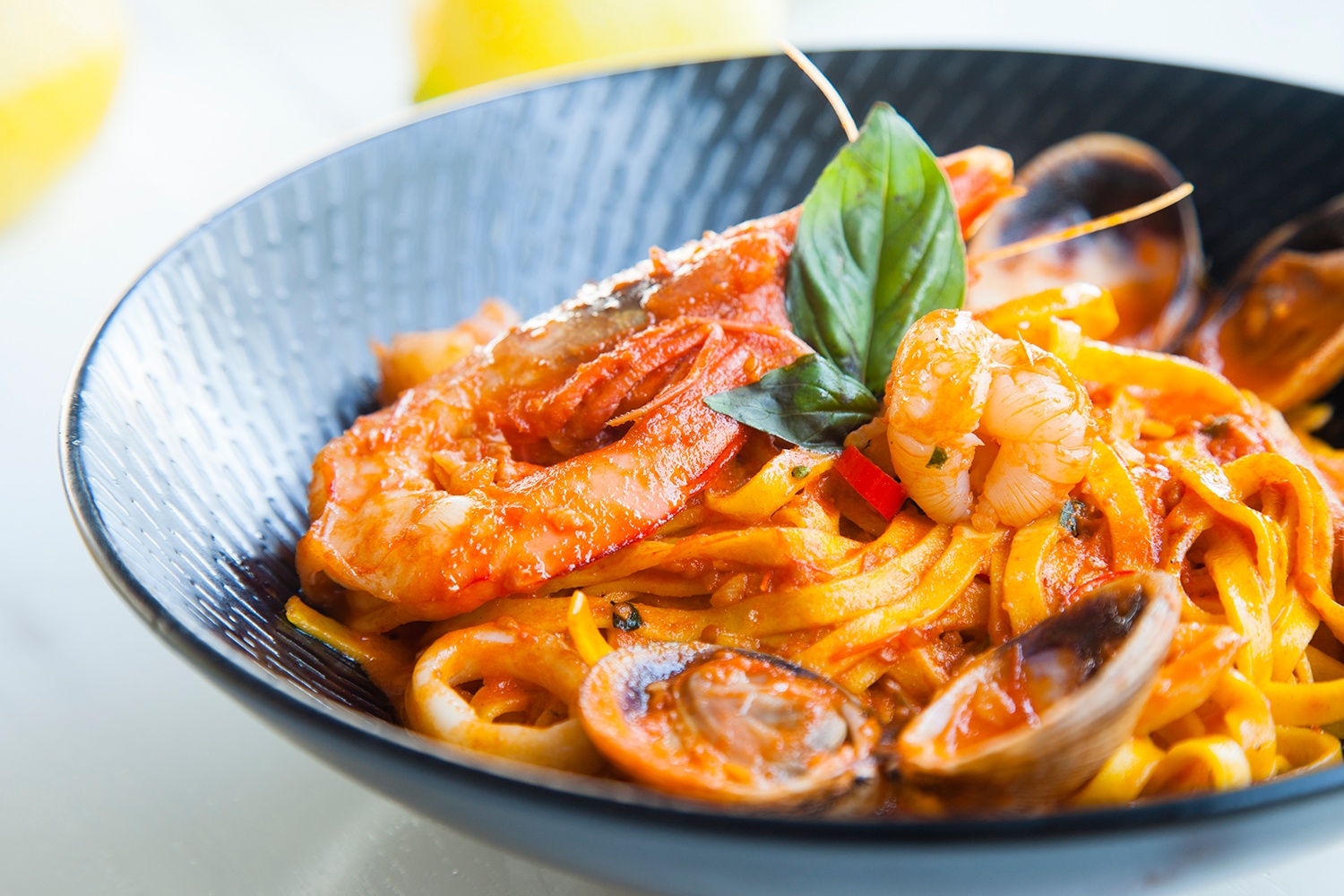 [gallery ids="6765,6766" type="rectangular"]
From intimate evenings to grand celebrations, Cala Luna brings you Sydney's most inspired Italian dining experience. Boasting authentic recipes passed down through generations of the Rossetti family, you'll delight in wine and seasonal Italian cuisine as enchanting as the heritage listed building.
Bookings Essential contact BBX Ph: 02 9499 1100
http://www.calaluna.net.au/ or
contact BBX Sydney East Chantelle +612 9056 3385
---
Welcome to Georges Gourmet Pizza located Bella Vista Sydney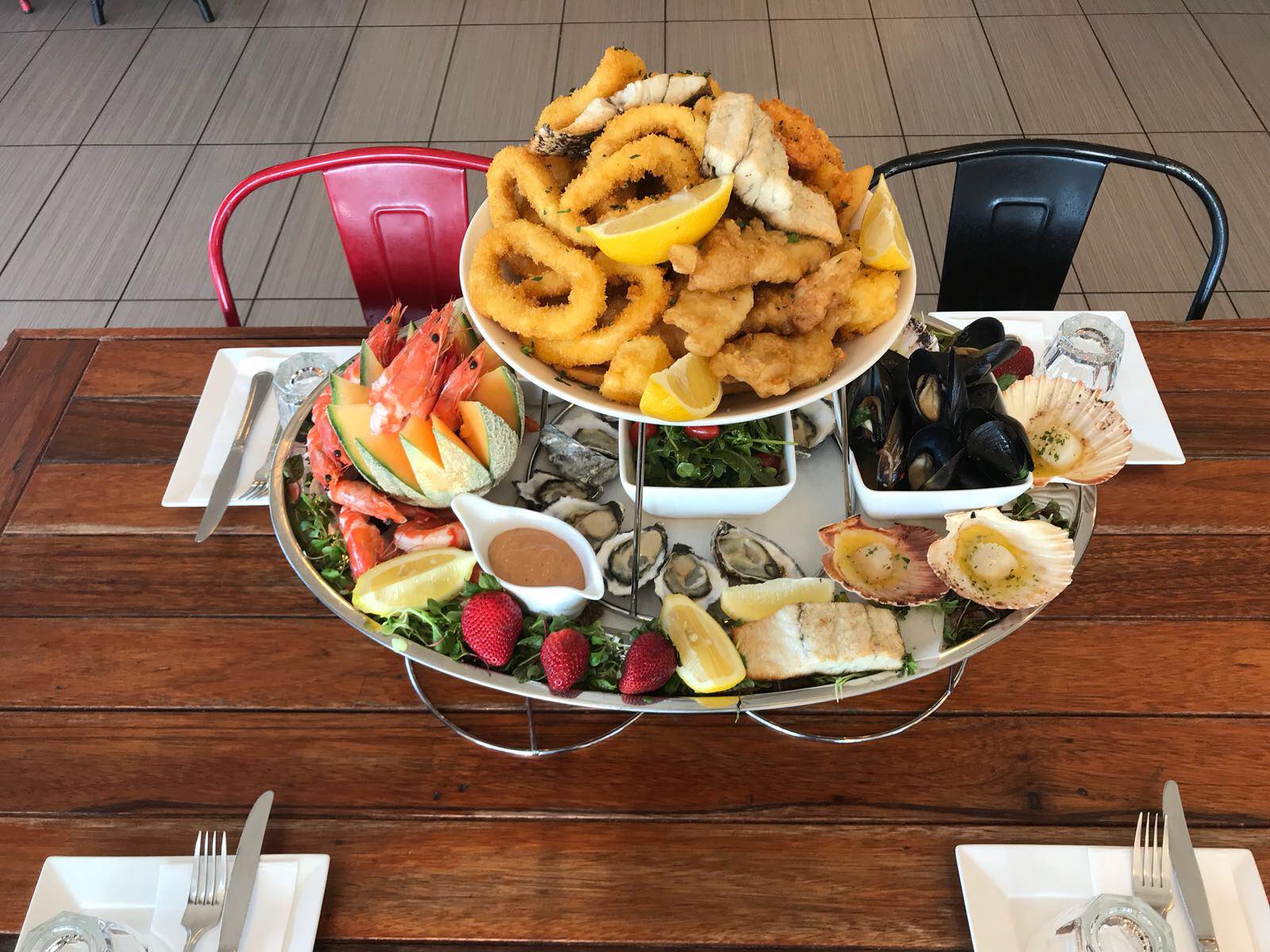 George's Gourmet Pizzeria has been a family favourite in the Hills District for over 30 years. Since 1986, George & his wife Kelly, have been using fresh ingredients to create pizza combinations all the locals love. Why is George's so good? It's simple really, George & Kelly love what they do. George hand picks the fresh ingredients that are used in his kitchen & his wife Kelly lovingly prepares them as though she is cooking for her family. The meals are divine, the sauces are home made, the generous toppings are fresh, but it is the love that makes every meal at George's a special one.This year, we are proud to announce, that we were crowned the winners of the Most Outstanding Restaurant in the Hills District Local Business Awards, as judged by our customers and peers.
http://www.georgesgourmetpizzeria.com.au/
Bookings Essential and vouchers available please click link below for vouchers.
Click here for $50 voucher
---
Welcome to Haveli Restaurant located Parramatta
When you think of Indian Cuisine, let Haveli Indian Restaurant and Sweets delight you with the finest dishes in the town. Located at 67 Wigram St, Harris Park NSW, our many Indian specialities include dishes such as Chicken Methi, Lamb Saag, Fish Curry and many more. We offer convenient takeaways and delivery services from Mondays to Sundays. Our wide array of vegetarian and non-vegetarian entrees will please everyone who loves Indian food. Lamb and Chicken Main dishes, as well as vegetarian and seafood, are also available. Don' forget to order our Extra sides and sweet desserts to end your meals. Click on the Order Online button today and experience great Indian Cuisine.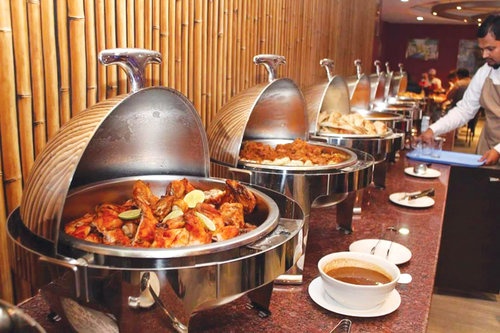 http://www.havelirestaurant.com.au/
Contact BBX Sydney Head Office +6129499 1100
---
Welcome to Pizza Pesce Bene located Mosman Sydney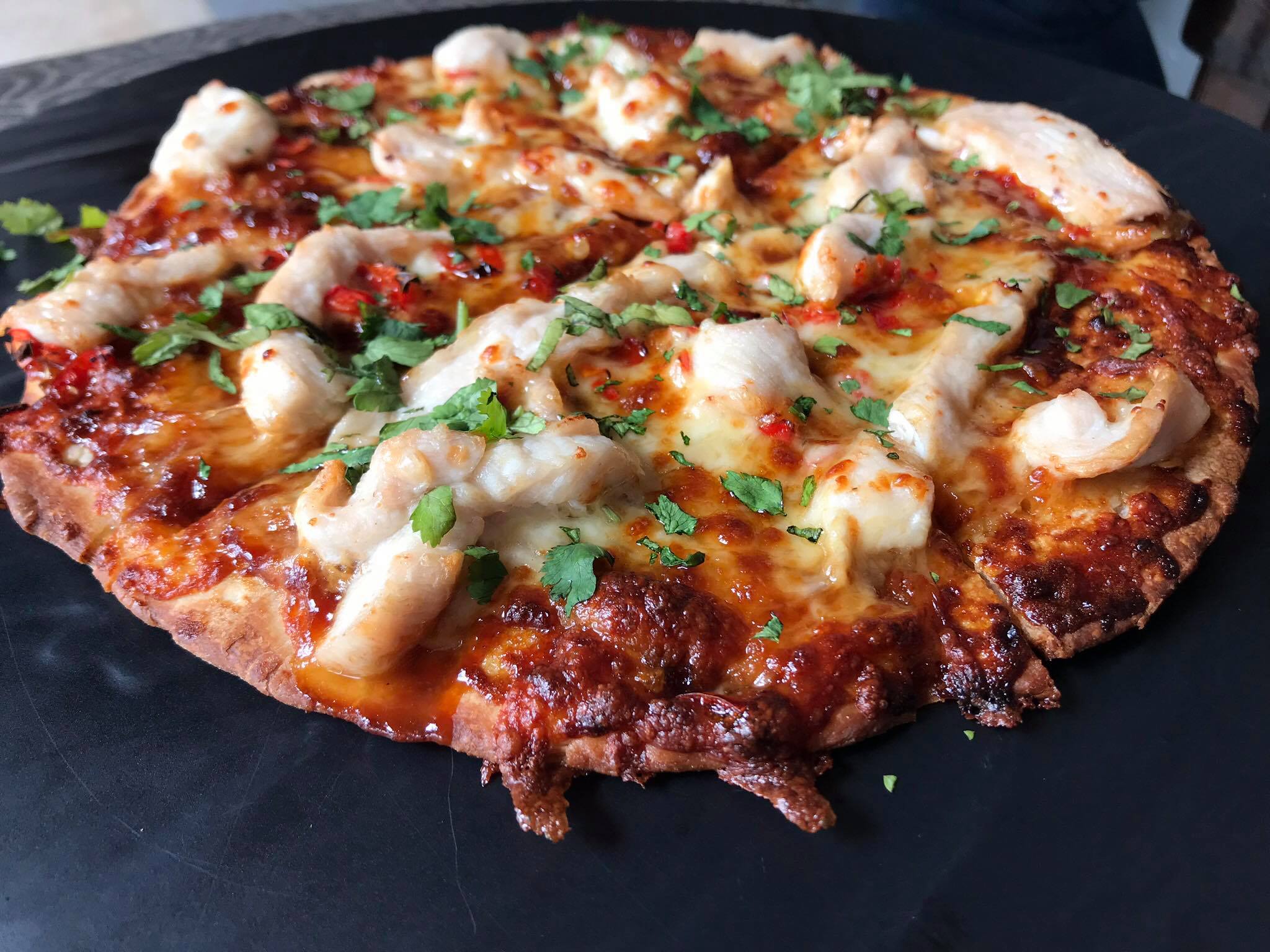 If looking for a reasonably priced Italian restaurant with good service, excellent food and a warm atmosphere you will not be disappointed. Pizza Pesce Birra is a favourite neighbourhood restaurant, with the owners greeting new and familiar customers with warmth and a strong memory for their favourite meals. The staff duly understand their customer's needs and take great pride in the menu, with a detailed understanding of which dishes may best suit different tastes. Next door to the Skiff Club at The Spit, Mosman, the restaurant is truly a breath of fresh air. The décor provides guests with rustic intimacy, with wooden tables and chairs, and every night they also offer 'specials' which are usually very interesting.
Bookings Essential contact BBX Sydney East Chantelle +612 9056 3385
---
LEISURE & ENTERTAINMENT
---
Welcome to Major Oaks Theatre Restaurant Located St Mary Sydney
Australia's longest running Comedy Theatre Restaurant only 40 minutes from Sydney City. The Major Oak Theatre Restaurant Sydney (Est 38 years!) Great FUN Ideal for Hen's Nights, Christmas Parties, Social Clubs, Sports Groups, Get-togethers and all birthdays. Sensational Sydney Comedy Show, Celebrity Tributes & Send Ups, Stand Up Comedy + Live Band, Crazy Retro Costumes, 3-course Dinner (Alternate Serves), Huge Island Bar and fantastic 3-course meals.

http://www.majoroak.com.au/ Contact BBX Sydney Greater West +6124704 9964
Book an appointment now at www.gabiandricardohair.com
---
Welcome to Fright Night Comedy Restaurant
Fright night has just celebrated its 18th Birthday and has grown into one of Sydney's Favorite Attractions. We have entertained over half a million people in that time and we are constantly growing. We offer a complete night out with plenty of fun and extremely cheeky entertainment. Your night out begins at 6.20pm when our crazy characters meet and greet you. Please don't be offended by them... just laugh and have fun. Our pre-show entertainment continues until 7pm. You will be entertained with game shows and an opportunity to take group photos to remember you're amazing experience here at Frightnight. You will also have the chance to win some great prizes! Performed by some of Sydney's most talented entertainers who are all fantastic singers, dancers and actors. Our resident comedians will have you crying with laughter.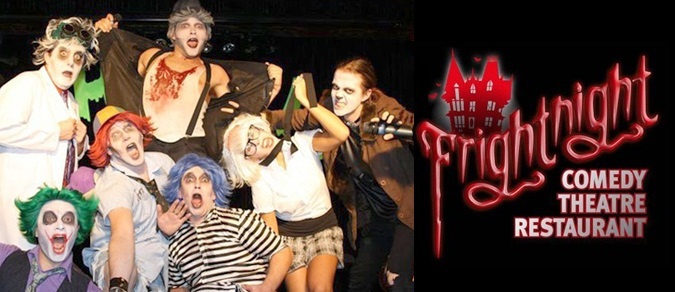 http://www.frightnight.com.au/ Contact BBX Sydney Greater West +6124704 9964
---
Welcome to Gateway Cafe located Moorebank Sydney West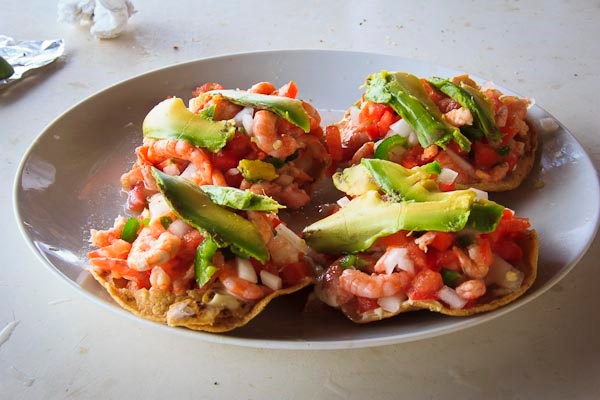 [gallery ids="6768,6742" type="rectangular"]
Parents are able to relax over a cup of Gloria Jean's hot coffee and a treat from our quality cafe. About Gateway Kid zone is an indoor Play Centres ideal for Kid's parties or simply giving your kids a special treat.
Booking details Contact BBX Sydney Greater West +6124704 9964
---

TRANSPORTATION
Welcome to Ultimate Car Rentals Australia
Few experiences in life empower a man than the moment he takes control of a supercar. Ultimate Rentals Australia self-drive service makes your graduation from sidewalk admirer to fully fledged driver as easy as a turn of the key. All of the luxury cars and super brands are right here: Ferrari, Lamborghini, Aston Martin, Porsche, Mercedes, BMW, Audi, Land Rover, Mini, Ford, Nissan and more. Slide into the luxurious leather seats of one of our stunning vehicles and take the wheel for a guaranteed pulse-pounding experience.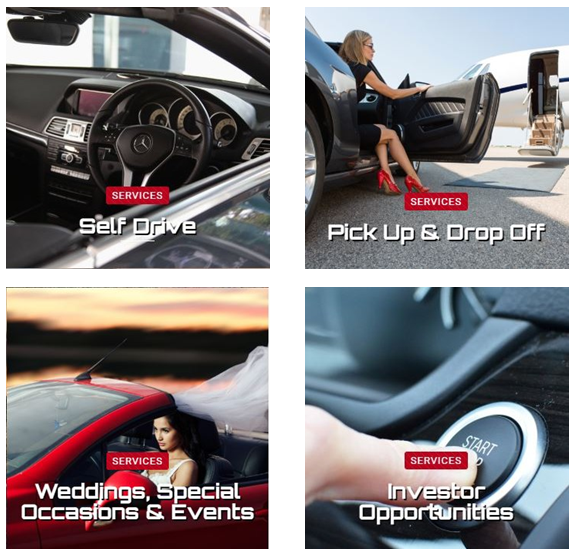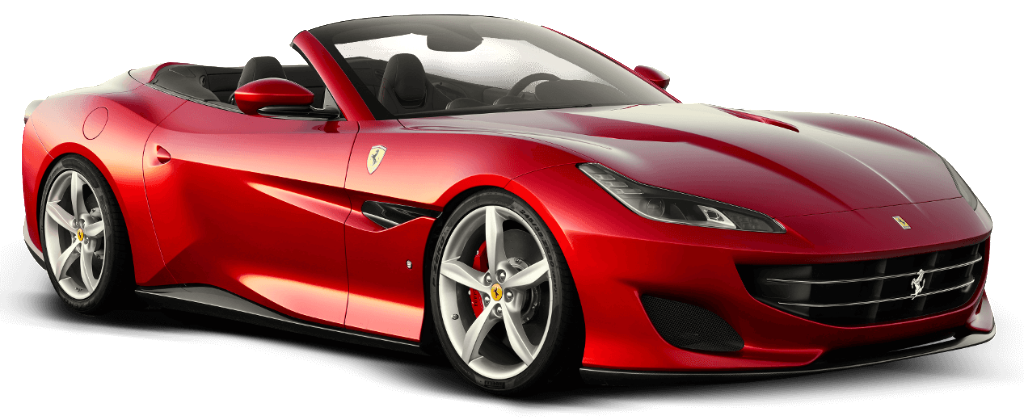 https://www.ultimaterentals.com.au/ Contact BBX Sydney Head Office +6129499 1100
---
Welcome to Ecovip - limousines and cars all throughout Sydney
We specialise in airport pickups and airport transfers, but we'll pick you up anywhere, and take you wherever you like. Some of our corporate customers: Qantas, many members of the Insurance industry, Handly Moir and many more. For corporate customers, we are happy to run monthly accounts. Bright red hybrid Toyotas make up our luxury taxi-ride fleet, but we also have people-movers for small-team travel. We are reliable, our personal service and team will take care of all your transport needs.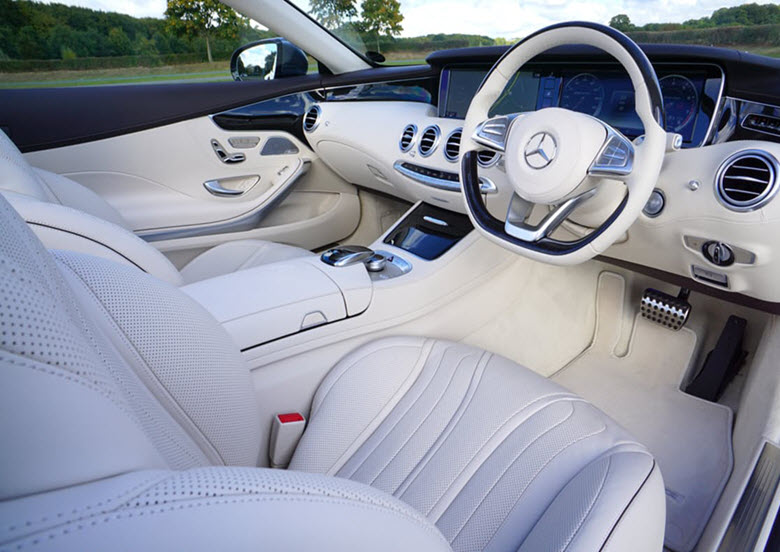 https://www.ecovip.com.au/ Bookings Contact BBX Sydney Head Office +6129499 1100
---
Welcome to Sydney Metro Limousines
Sydney Metro Limousine is one of the leading Cheap Limousine Hire Sydney service providers. The company provides unmatched Limo Hire Sydney service from last ten years without compromising quality. We are providing Limousine Service Sydney for a memorable and luxurious experience. If you are planning to organize any grand event like corporate transfer, Airport Limousines Sydney, Limo Hire Sydney Airport Transfer, wedding, birthday party, anniversary party or any special event, we are always ready to offer you royal as well as elegant Limo Hire Sydney service at your doorstep. We provide our Limousine Service in various parts of the Sydney like Limousine Hire Sydney Airport Transfer to Sydney metro, central and southern coast, Manly Warringah, shire and list goes on. Our high-class Cheap Limo Hire Sydney Airport Transfer service is totally committed to providing our clients with a journey with a touch of class, comfort and safety. We are specialized in Airport Limousines Sydney service due to its comfortable, reliable, safe, convenient and affordable service.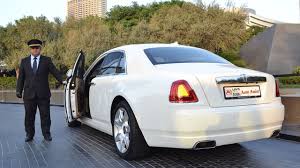 http://www.sydneymetrolimousines.com.au/
Contact BBX Sydney Head Office +6129499 1100
---
Welcome to Here to There Coaches
Our reliable late model 13 passenger minibuses are more than suitable to cater for your needs. All of our drivers are fully accredited, and our company is licensed with Transport NSW, and covered by all required insurances, and safety management systems. Mini Bus, Sedans and Limousines and full coaches available.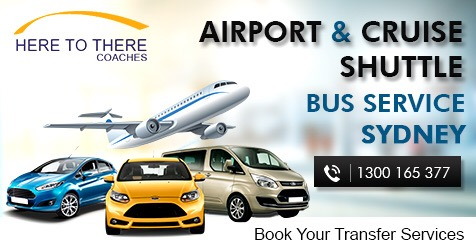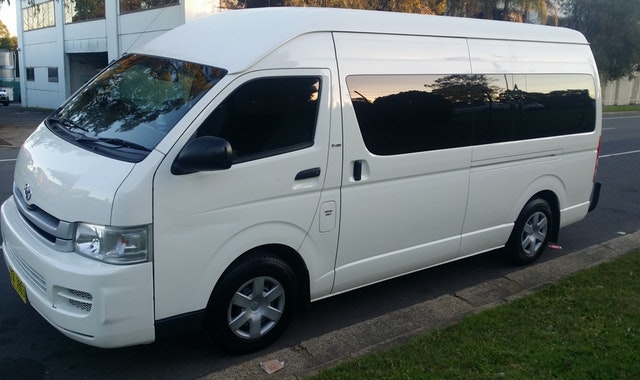 Contact Debbie Mitchell Sydney Greater West +61247049964 or
https://www.heretothere.com.au/
---
Welcome to Prestige Maxis Corporate transfers
PRESTIGE MAXIS SYDNEY – offers a wide choice of vans for the customer: Luxury van for up to 7 passengers. Luxury van for up to 13 passengers . Private unmarked Vans. Party Vans for all your party needs, fitted with latest sound systems , 12 inch sub-woofer , DVD player, Lazer Lights We arrange a fast supply of door-2-door service in Sydney and throughout the Sydney Metropolitan Area. Whatever your service transport needs –Prestige Maxis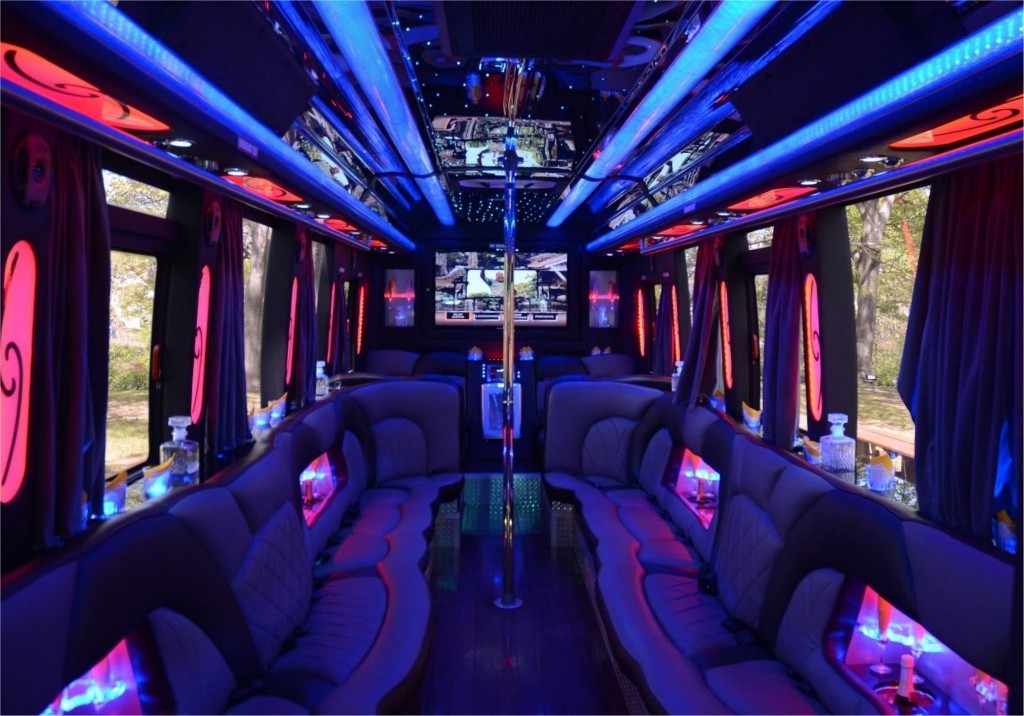 http://www.prestigemaxis.com.au/services/ Contact BBX Sydney Head Office +6129499 1100
---
Welcome to Heal It located Leichhardt Sydney North
We specialise in a number of body therapy, nutrition, beauty spa, Hyperbaric Therapy, detox for the mind, body and Soul. Please visit our web site for all our details. Tired, sore, injured or stressed? Think of how hard you drive your body on a week to week basis. Day in, day out and it's screaming for attention. It might be time to give back a little love to your body. At Heal It we have some of the most experienced practitioners in the business. Helping our clients with ailments such as back tightness, neck pain, tennis elbow, stuck shoulder, asthma, post op rehabilitation and much more. Book in today and get your body back to optimal performance.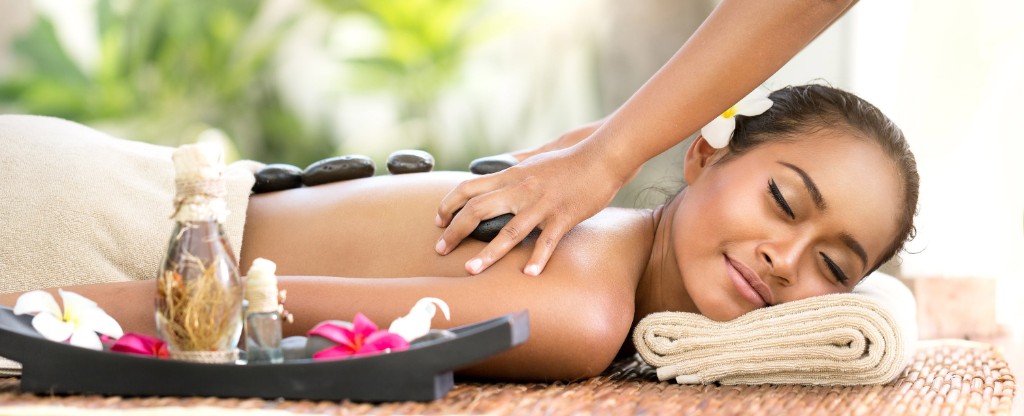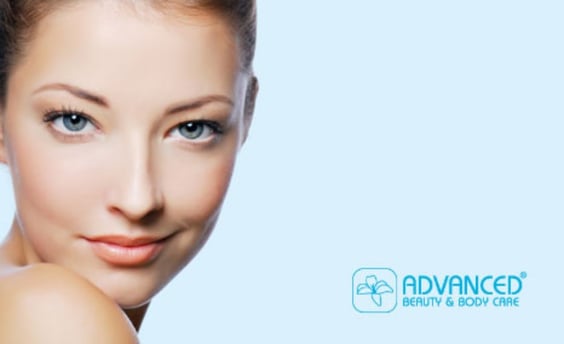 Welcome to Advance Beauty and Body Care Leichhardt
We offer a complete day spa experience for the busy person looking for a professional, caring opportunity to escape the stresses and strains of everyday. while having every beauty and body care concern addressed, with the most advanced techniques, products, and trained therapists available.
https://www.facebook.com/advncedbeauty/ Contact Debbie Mitchell Sydney Greater West +61247049964

Copyright © 2018 BBX, All rights reserved.
BBX International
3/110 Hampden Rd Artarmon NSW 2064
info@bbxworld.com | www.bbxworld.com
---
Share it: