Holiday Guide in Tasmania
Heading down to Hobart, Tasmania's capital city, offers a blend of heritage and lifestyle with world class activities and attractions nearby. Explore your opportunities here.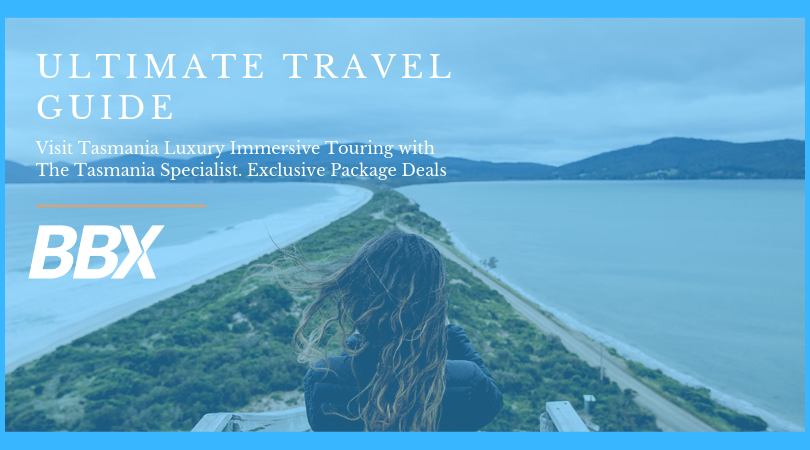 Hobart is the capital city of Tasmania. This city offers a blend of heritage and lifestyle with world class activities and attractions nearby. In Hobart, explore the nature, food, and luxury experiences of Hobart, Port Arthur, Launceston, Cradle Mountain, Freycinet, Wineglass Bay, Bruny Island. Luxury Immersive Touring with The Tasmania Specialist. Exclusive Package Deals
why not get away this weekend with a perfect escape with city living options to nature oyster escapes, dial down in a relaxed environment and your perfect place to relax for your next holiday!
BBX offers you with limitless opportunity! Established in April 1993, BBX is a global leader in cashless trading. Currently operational in thirteen countries with over 90,000 members worldwide. Where to travel with no cash? No problem BBX it!
Approximately 2,200 vacant hotel rooms are filled each month by BBX marketing channels based on the average room rate of $200
BBX Winter Holiday Special !!
From The 1st Of July To The 31st Of August
2 People For $220 Per Night Or $20 Extra Per Person < Includes Breakfast>

Contact Roger On 03 62863232

McCauley's Cottage built in the 1940s offers much more than self-contained

historic cottage accommodation in the historic village of Hamilton.Live and breathe another life in this rare gentleman's cottage built in the 1840s. Larger rooms with wide doorways glow with polished blackwood floors, cedar joinery and baltic-pine panelling. Here practical antique furniture complements the house, light dimmers blend old style and charm with modern comfort.
Rumford fireplaces throw fabulous heat without sucking in draughts, a big deep bath stands upon a warm floor.McCauley's Cottage garden is rambling and 'real', more focused on food than flowers - month after month roses, salad vegies of many sorts and strawberries, raspberries, mulberries.

BOOK HERE > > >
AIRPORT TRANSFERS IN TASMANIA
Southern Airport Pick Up Shuttles provide shuttle transfers all over Hobart. A transport bus to or from Hobart Airport represents a fast and inexpensive alternative to car rentals. If you are ready for a better travel experience, go with Southern Airport Pick Up.
ACCOMMODATION
EDINBURGH GALLERY BED & BREAKFAST
211 MACQUARIE STREET HOBART 7000 TAS


Edinburgh bed&breakfast Located in the centre of Hobart, Tasmania, Australia, Edinburgh Gallery Bed and Breakfast combines unique, hip heritage accommodation with original, modern artworks, in a boutique hotel environment close to the CBD and historic tourist precincts - Salamanca Place and Market, Constitution Dock and Battery Point. Edinburgh caters for couples, singles and families and is gay-friendly.

Since opening in December 2003, we have received a number of glowing reviews for our fresh take on accommodation. Hobart receives many visitors during the peak season November -April.
To avoid disappointment, please make sure to book your accommodation well in advance.Edinburgh Gallery Bed & Breakfast
211 Macquarie Street
HOBART TAS 7000
Phone: + 61 3 6224 9229
Fax: +61 3 6224 9227
For Email Click Here
To further booking contact the BBX office at 03 6223 1577

Your choice of heritage style accommodation adjacent Great Oyster Bay, beautifully appointed (motel style) suites or 1,2 and 3 bedroom fully self contained cottages/apartments. All air conditioned with climate controlled heating. Some, with 2 person spa or log fire. Beach, tennis, bicycles and also a gentle walk to restaurants, shops, bakery, tavern and attractions.

Take a room tour at www.swanseacottages.com.au
Contact Rob on (03) 2 578328 or Email:- res@swanseacottages.com.au.
ACCOMMODATION
The Bruny Shack
13 Endeavour Rd, Adventure Bay, Bruny Island TAS 7150


3 nights accommodation at Bruny Island Shack for up to 2 persons sharing
- 3 Bedroom house incl. 2 x Queen rooms.1 x Large Bunk room with 6 singles & 2 doubles
- Large bathroom with additional separate toilet
Check for more pictures of rooms > > >
Click Here To Book


The Abel Tasman Caravan Park East Devonport, Tasmania is close to the Spirit Of Tasmania ferry and provides camping sites, cabin and caravan accommodation in Devonport, Tasmania. This well positioned caravan park in East Devonport is only minutes away from the centre of Devonport. The park provides powered and unpowered sites as well as onsite caravans for hire. There are fully self-contained en-suite cabins with linen provided for the double bed. Family cabins can accommodate between 5 and 7 guests.
The cabins have showers, electric blankets and a kitchen. There is an indoor and outdoor camp kitchen and barbecue area. Drive-through sites are available for the larger campervan, camper trailer, motor home or caravan. This park also has laundry facilities and a playground next to the beach. The Abel Tasman Caravan Park Devonport is located less than 1 kilometre from the Spirit of Tasmania ferry terminal and Devonport is only 60-75 minutes drive from Launceston.
6 Wright St East Devonport TAS 7310 (03) 6427 8794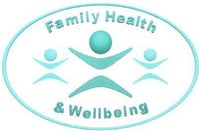 Natural Health Practitioner - Tasmania
Health detective, uncovering, and treating the source of health issues, Resolving many life long questions. Helping you to achieve optimal wellbeing to live a life of freedom with Lisa Davidson - Lim
Check Them Out In Our Blogs

For more updates follow us on https://www.facebook.com/BBXWorldAustralia/
Explore how Australians make art right front of your eyes. During your visit and stay in Tasmania, you can attend our workshop and showroom is situated at Carrick, a short 15 minute drive from Launceston. Each item made by us is cut using oxy acetylene or a plasma cutter. The piece is hand beaten, shaped and polished before a paint is airbrushed and baked on to the surface. The whole item is coated with a clear lacquer for protection. We custom design work and create signs and outdoor rusted art. The showroom also boasts a large range of imported art including windchimes and garden art.


FREE GALLERY ENTRY
OPEN: Monday - Friday 10 am - 4 pm, or other times by appointment.
JUNE, JULY, AUGUST - opening times will vary, please contact us to confirm trading hours.
CLOSED: Weekends, Christmas Day, Boxing Day, New Years Day and Easter.
We apologise for any inconvenience.
http://www.tascoppermetalart.com/

Tasmanian Copper & Metal Art Gallery
8 Church Street, Carrick, Tasmania, 7291, Australia

Rodney Hardy

BBX Tasmania

p:

(03) 6223 1577

w:

www.bbxworld.com e: rodneyhardy@bbxworld.com
Share it: