On 21st January 2019 BBX South Pacific Celebrated 25 years and
awarded its top performers on a magical night!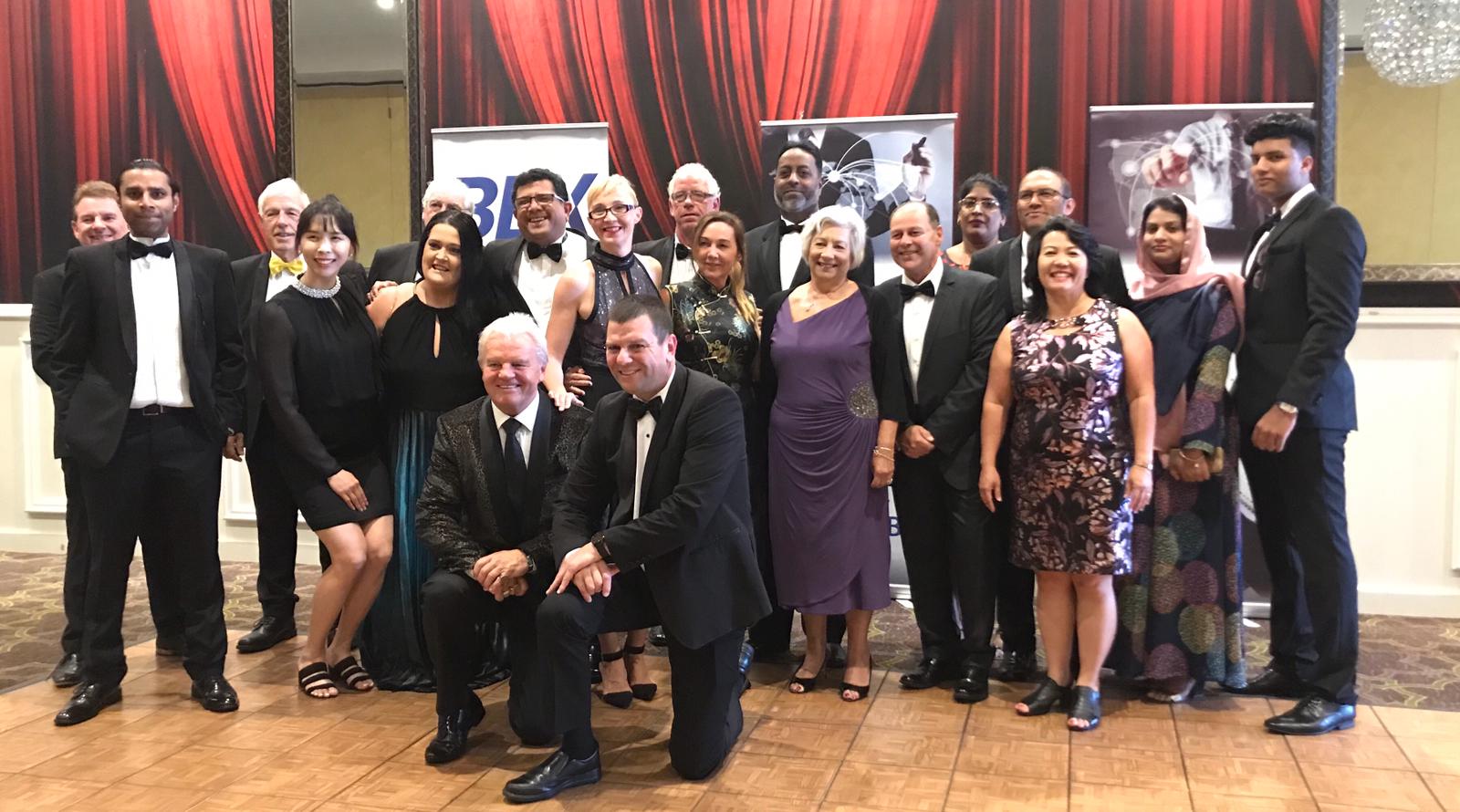 Congratulations to our award winners, we recognize your contribution to BBX and thank you!
BBX was first established in Australia in 1993 and now operates in 11 countries with over 6,000 members in Australia and 25,000+ businesses globally.
BBX helps to Connects Buyers to Sellers. In an average month, our members trade in excess of US$20 million worth of their unsold time and slow-moving inventory by using the BBX trading platform. For example, approximately
- 15,000 meals sold via BBX each month (based meal cost of $25)
- 2,200 vacant hotel rooms filled each month by BBX marketing channels (based on room rate of $230)
- 3,100 business service transaction via BBX each month, helping our members to save cash whilst increasing bottom line profits
2018 Excellence in Service
Brooke Davidson
2018 Excellence in Business Development
Anis Vohora
2018 Excellence in Business Development
Shafeek Youseff
2018 Excellence in Business Development
Stephen Rodrigues
2018 Outstanding Achievement
Olivia Chung
2018 Outstanding Achievement
Bernie Walsh
2018 Lifetime Achievement Award
Magali Russo
25 years
2018 Excellence in Support and Mentoring
Rick Powell
With Appreciation
"The Chief"
Rodney Hardy
Share it: