Blue Ribbon Options - Make money while sitting at home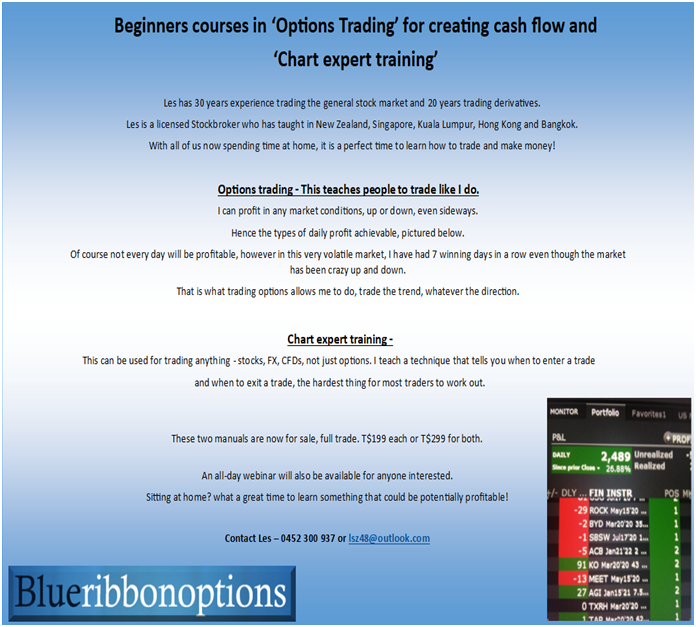 Offers :
Buys the Ebooks , cost $299- trade,
You will be invited to a live webinar at no extra cost,
We will go through in detail, the Ebook contents
and answer questions.
Our Client testimoniale:
" I started this account around the time Covid kicked in , to give me something to do ,whilst stuck at home.
Whilst the daily profit figure in green is nice, the most important figure is on the right , "Net Liq $28.8 k,
but I started with 10 k and you can start with whatever amount you desire"
CONTACT
Leslie Scanzer
OR


Naz Majidi
Customer Care
BBX Head Office
P: 94 991183
E: naz@bbxworld.com
Share it: