ACCOMMODATIONS
KILLARA INN
480 PACIFIC HIGHWAY, KILLARA 2071 NSW
The Killara Inn is an Award-Winning venue, offering a combination of personalised service, quality food and attentive friendly staff. Please place your booking with the BBX Sydney team. THERE IS A STRICT NO REFUND, NO CANCELLATION POLICY.
E: arvind.pillay@quakershill.rh.com.au
W: http://www.killarainn.com.au
ASCOT MOTOR INN
18 INGRAM ROAD, WAHROONGA 2076 NSW
Rating: * * * 1/2 Conveniently located at the end of the freeway at Wahroonga. Deluxe, honeymoon and family suites available and also ground floor units. Air conditioning, tv, Foxtel, radio and direct dial phones in all rooms. ALL BOOKING MUST BE DONE THROUGH BBX.
W: http://www.ascotmotorinn.net.au
Ph: 02 9487 3355
WINDSOR TERRACE MOTEL
47 GEORGE ST, WINDSOR 2756 NSW
WINDSOR TERRACE MOTEL: Total 24 rooms. 3.5 star motel. All rooms overlooking on the Hawkesbury river. Our motel in Windsor has beautiful views overlooking the Hawkesbury River and out to the Blue mountain. ALL BOOKING MUST BE DONE THROUGH BBX – THERE IS A STRICT NO REFUND, NO CANCELLATION POLICY.
W: http://www.windsorterracemotel-nsw.com
Ph: 0411 356 177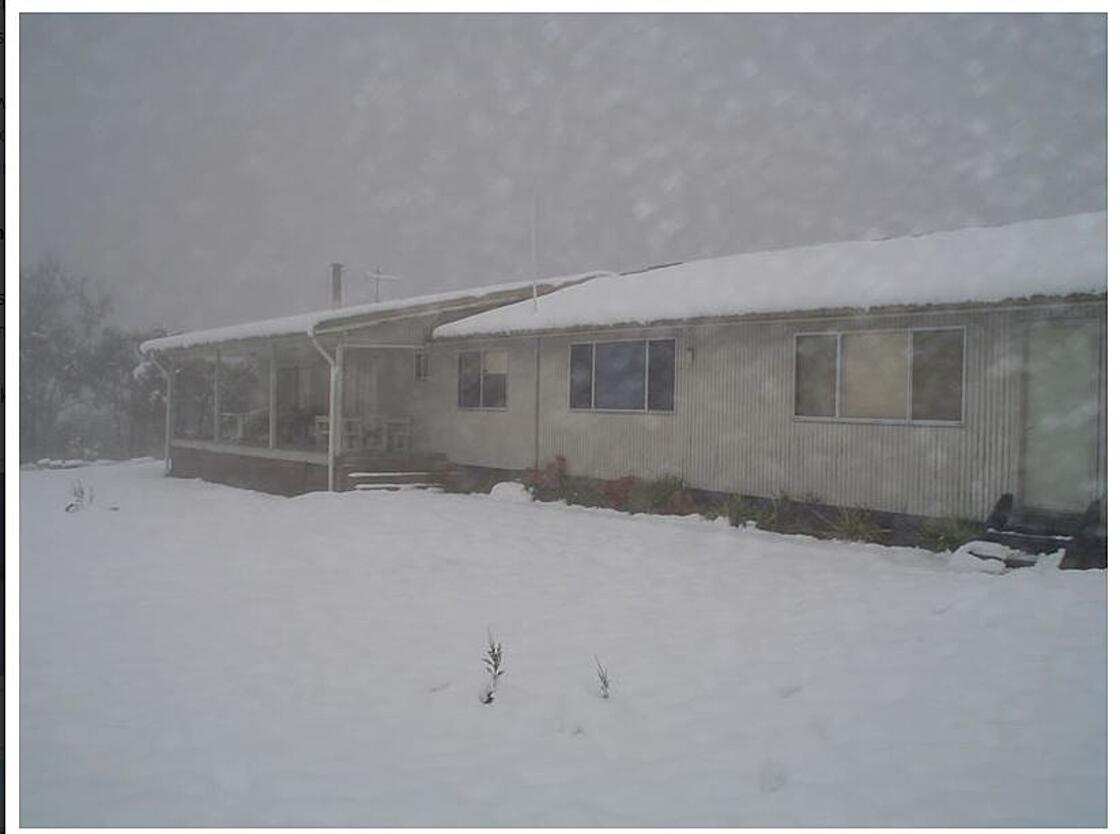 Farm-stay in a kid friendly, skiing & fishing getaway holiday house for small groups in the Snowy Mountains region . Lots of native wildlife, bush walking & bike trails on 300 Hectares . Top of the Range provides lodge style accommodation with a large lounge/dining room, a well equipped kitchen with pantry, and a separate laundry/drying room. It has a large covered veranda with 180 degree panoramic views of the countryside. There are 2x Queen size bedrooms with En-suites, and 2x Double bedrooms sharing the third bathroom. In addition, there is also a separate toilet.Our spacious grounds and entertainment areas are perfect for the family or group booking.
Top of Varney's Range is 1200m above sea level and located 8 km's out of Berridale township on the Kosciuszko Rd. It is only minutes from Cooma airport and Lake Jindabyne (view Google map).
The property has kilometres of dirt roads & bush tracks, which are great for both mountain or trail bikes. There is a deep river gorge at the back of the property with a vertical drop of about 200 metres, which will test most mountain climbers. It is about 1.5 km from the house, so a good energetic morning stroll away.
CONTACT US FOR BOOKINGS
Email:russ@tovr.com.au
PENRITH VALLEY INN
1 MEMORIAL AVENUE, PENRITH 2750 NSW
Located just off the M4 Motorway, the Penrith Valley Inn offers comfortable accommodation at an affordable price. All 39 rooms contain ensuite, shower (some baths), refrigerator, television, clock radio, air-conditioning and heating. STD and ISD telephones, Foxtel, internet access, tea and coffee.
W: http://www.valleyinn.com.au
FOOD & BEVERAGES
CANOPY RESTAURANT
157 LIVERPOOL STREET, SYDNEY 2000 NSW
Modern Australian restaurant for grills and pizza in a rustic-chic space with tree-pattern windows
W: http://www.thecanopy.com.au/index.php
Ph: 0452 228 330
CUCINA DI CALA LUNA PTY LTD
196 MILLER STREET, SYDNEY NORTH 2060 NSW
Casual fine dining restaurant by the water at the Spit / Mosman. Organic foods from our farm featuring 140 day grain fed fillet, spring lamb and ocean trout fillets - fresh daily from the markets.
CAPRICCIO RESTAURANT WINE BAR
159 NORTON STREET, LEICHHARDT 2040 NSW
Capriccio Osteria isn't your typical Italian Restaurant. Our team is inspired by quality Australian produce, simple menus with lots of flavour.
Ph: 02 95727607
MOSMAN PIZZA PASTA BENNE
SHOP B, 235 SPIT RD, MOSMAN 2088 NSW
PPB isn't your run-of-the-mill pizza bar… It is a bit of temperament, a lot of passion and something a bit different; creating a restaurant atmosphere only found otherwise in the heart of Italy . At PPB we pride ourselves on serving authentic Italian cuisine & prepared by Italian chefs.
W: http://www.pizzapescebirra.com.au
Ph: 02 9968 4884
BAKERS DELIGHT
We have a full range of rolls, loaves, sticks, fruit loaves, savoury and specialty breads baked daily. Our breads are high in dietary fibre, baked with unbleached flour, predominantly cholesterol free, baked fresh on premises daily.
W: http://www.bakersdelight.com.au
HAVELI
67 WIGRAM STREET, HARRIS PARK 2150 NSW
BOOKINGS ESSENTIAL WHEN BOOKING REFER THAT THIS IS A BBX BOOKING. Haveli opened in East Doncaster in 1981 and was the first Indian restaurant in the eastern suburbs.
W: http://www.havelirestaurant.com.au
Ph: 0402 356 167
KHATOON CATERING
4/12-14 BANKS ST, PARRAMATTA 2150 NSW
The Khatoon Cuisine offers an Traditional dishes that represent the diversity of the Middle Eastern food. Creating an value-for-money menu that is not only mouth-watering, but consistent in flavour and reflects the traditional flavours of the Middle Eastern Cuisine, Catering for all occasions.
E: simin.javaheri.2015@gmail.com
W: http://www.khatooncuisine.com.au/?fbclid=IwAR275UH
Ph: 0487 979 799
GEORGES GOURMET PIZZA
SHOP 15, 1 CIRCA BLVD, BELLA VISTA 2153 NSW
Traditional pizzas, gourmet pizzas, pastas & veal's. Try the tastiest pizzas in the Hills. Bookings essential, vouchers only.
W: http://www.georgespizzeria.com.au
MUMS SEAFOOD KITCHEN
232 WEST ROAD, UMINA BEACH 2257 NSW
$20.00 VOUCHERS ONLY... NO WALK INS For over 20 years, Mum's Seafood Kitchen has continued to be the most favored Fish 'n' Chip shop on the Central Coast.
Ph: 02 4343 1561
TERRACE GRILL
GROUND FLOOR, UNIT 3/14 BARRALONG ROAD, ERINA 2250 NSW
Voucher Only – Food voucher is available on Leisure & Lifestyle site or through your BBX Account Manager. Bookings essential. Available for BBX Members for dinner on Tuesdays, Wednesdays & Thursdays; and lunch Thursday to Sunday …(Not school holidays/public holidays. Note: Cash surcharge on Sundays. Contact via TCO
Ph: 02 4355 4847

TUGGERAH PIZZA
SHOP 2, 11 ANZAC ROAD, TUGGERAH 2259 NSW
Ph: 02 43511076
WINDALE CAKE CENTRE
8A LAKE STREET, WINDALE 2306 NSW
Ph: 0411 362 768
GOODTUCKER BAKERY CARDIFF
99 MACQUARIE ROAD, CARDIFF 2285 NSW
Offering delicious, freshly baked goods including cakes, rolls, loaves, specialty breads, coffees and much more. Catering also available on request.
E: goodtucker.bakery@hotmail.com
Ph: 0413 164 194
THREE BEARS KITCHEN

2 MARKET ST, NEWCASTLE 2300 NSW
Simply use your BBX card Breakfast & Lunch Mon -Sat | 7am-2:30pm Lunch only on Sundays Alcohol not available on BBX BOOKINGS ESSENTIAL.
E: TONY@THREEBEARSKITCHEN.COM.AU
W: http://WWW.THREEBEARSKITCHEN.COM.AU
Ph: 0451 533 272
HAIR & BEAUTY
ADVANCE BEAUTY
36 NORTON ST, LEICHHARDT 2040 NSW
We offer a complete day spa experience for the busy person looking for a professional, caring opportunity to escape the stresses and strains of everyday. while having every beauty and body care concern addressed, with the most advanced techniques, products, and trained therapists available.
W: http://www.advancedbeauty.com.au
BURWOOD PARAMEDICAL SKIN. BODY. BEAUTY.
SHOP 26B BELMORE STREET, BURWOOD 2134 NSW
W: http://www.paramedicalbeauty.com.au
Ph: 02 8964 8281
MOTORHEAD HAIR D'ZYNE
SHOP 10 / 10 KING STREET, ROCKDALE 2216 NSW
W: https://motorheadhairdzyne.com.au/
Ph: 0405 515 731
DEZIGN TIME PTY LTD
11 MIMOSA STREET, GRANVILLE 2142 NSW
Dezign Time sell a wide range of products from clothing, NRL Products, Shoes, Cosmetics and Handbags.
W: http://www.dezigntime.com.au
Ph; 0414 226 225
ADVANCED REJUVENATION CLINIC
316A CHURCH STREET, PARRAMATTA 2150 NSW
Advanced Rejuvenation Clinic is the first Holistic anti-ageing clinic in Sydney. Our priority is improving the quality and quantity of life for our clients. We achieve this through a comprehensive health evaluations. Specialist recommended Interventions and Monitoring.
E: suzette@advancedrejuvenationsydney.com.au
W: http://www.advancedrejuvenationsydney.com.au
Ph: 02 9635 0777
ARTISTRY OF MAKE UP ACADEMY
4 MC FARLANE ST, MERRYLANDS A 2160 NSW
Make up classes,Certificate 3 makeup, Certificate IV makeup and Diploma in Beauty Therapy. personal tuition in make up artistry. Short course inc. waxing, manicure, pedicure and spray tanning.
Ph: 02 9682 2024
JAZZ U UP
UNIT 20 / 3 LEE ROAD, RUNAWAY BAY 4216 QLD
All types of Body Piercing, Male and Female, Come and enjoy a relaxing facial. We also do waxing, and many other beauty treatments. Please refer that this is a BBX booking when calling.
Ph: 0478 698 443
GABI & RICARDO HAIR BEAUTY & WELLNESS
SHOP 6 32-34 KALLAROO RD, BENSVILLE 2251 NSW
Welcome to Gabi & Ricardo, relax in the hands of our professional stylists and let yourself drift away from the daily grind of work. At Gabi & Ricardo, we offer the best there is, it's our guarantee to make every client feel special, important and enjoy their experience every time.
W: http://www.gabiandricardobeauty.com
BEAUTY'S A CURSE
85 MANN STREET, GOSFORD 2250 NSW
Beauty's a Curse is a friendly and relaxed salon specialising in cutting and colouring for all ages and affordable prices you wont beat!
Ph: 0407 438 451
HEALTH HQ CENTRAL COAST
PALM COURT / SHOP 16, 172 – 276 THE ENTRANCE RD, ERINA 2250 NSW
La Bonita Beauty Treatments / Facials. La Bonita gift voucher available on Leisure & Lifestyle. Palm Court.
W: http://www.centralcoasthealthhq.com.au
Ph: 02 436 55995
ZERO STUDIO
WINMALEE, WINMALEE 2777 NSW
All aspects of beauty. Waxing, brazilian waxing, spray tanning, Red Light Therapy, Cool sculpt fat removal, facials, gift vouchers etc. Tattoo Removal, Hair extension specialist.
E: debbiemitchell@bbxworld.com
W: 02 4704 9964
JUST CUTS
GROUND FLOOR, UNIT 3/14 BARRALONG ROAD, ERINA 2250 NSW
Quality style cuts, fully qualified senior stylists, no appointment system. Excellent value, bring the whole family. contact our TCO.
W: 02 4355 4847
GLAMOUR AND ELEGANCE MOBILE BEAUTY
53 WILSON ST, LAWSON 2783 NSW
Mobile Beauty Treatments operates in Blue Mountains to provide beauty therapy for clients in the privacy & comfort of their chosen location. HOME * HOTEL/APARTMENT * HOSPITAL * OFFICE. Manicure - Pedicure - Massage - Beauty treatments - Pamper parties - Corporate - Birthdays - Individuals
W: http://www.GlamourandElegancemobilebeauty.com.au
Ph: 0422 038 082
VIBE HAIR & BEAUTY
CNR KELTON STREET & MAIN ROAD, CARDIFF 2285 NSW
Professional & personalised services for the whole family at affordable prices. Cuts, colour and styling. Bookings are essential.
Ph: 0439 466 169
THE ARK
135 VINCENT STREET, CESSNOCK 2325 NSW
Hair and Beauty salon specialising in hair cuts, colours, perming and styling. Other services include piercing, facials, nails, cosmetic tattooing and other wonderful things. We also have a children's salon: Hairytales @ The Ark, where we have Santa Claus and the Easter Bunny visiting.
Ph: 0431 265 587
PROFESSIONAL SERVICES
DIVINE DENTAL CARE
217 LIVERPOOL RD, ASHFIELD 2131 NSW
Complete dental excellence. General and cosmetic dentistry. Crowns, bridges, root canal treatments, tooth whitening, wisdom teeth extractions, cleaning and polishing.
Ph: 0405 103 088
CBD COLLEGE PTY LTD
SUITE 15 THE DYMOCKS BUILDING 428 GEORGE ST, SYDNEY 2000 NSW
Desc – come and enjoy a coffee at our barrister training school café. 10th Floor Expresso, Suite 11, Floor 10, The Dymocks Building, 428 George Street, Sydney NSW 2000, Coffee available with prepaid vouchers only.
W: http://www.australianbaristaschool.com.au/
Ph: 02 8081 2517
KING STREET DENTAL
255 KING ST, NEWCASTLE 2300 NSW
King Street Dental_Dentist Newcastle Having a healthy smile makes you look and feel fantastic. Have a smile to be proud of by visiting our state of the art dental practice in Newcastle. We provide expert dental care for the whole family, from toddlers over two years, to busy professionals.
E: info@kingstreetdental.com.au
W: http://www.kingstreetdental.com.au
Ph: 02 4929 4143
Share it: