Complete your look with the
Organic Bondi Scrub
Flavours:
● Coconut ● Orange ● Lime
● Bubblegum
COCONUT COFFEE SCRUB
Certified organic Brazilian sugar, organic Himalayan pink rock salt, certified organic
South Pacific coconut oil, certified organic Arabica coffee, and natural flavour.
DIRECTIONS FOR USE
Wet your body in the shower. Take a scoop in your hand and massage into your skin for 30
seconds. Continue until all body areas have been massaged with the coffee scrub. Leave
to soak into your skin for a minute if desired then rinse off. For best results pat dry with a
soft towel to leave skin smooth, hydrated, and deeply nourished.
Weight - 230 g Dimensions - 2 × 17 × 23 cm
Price $25 BBX each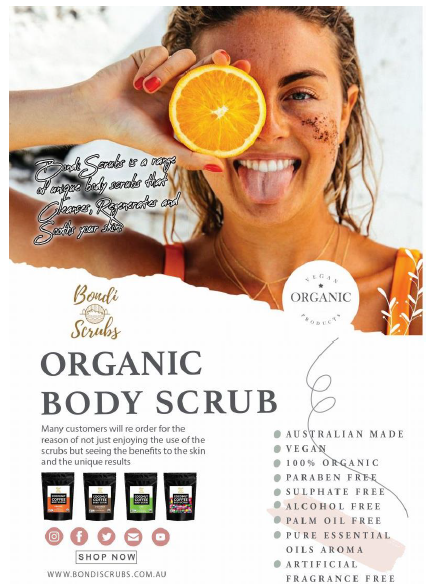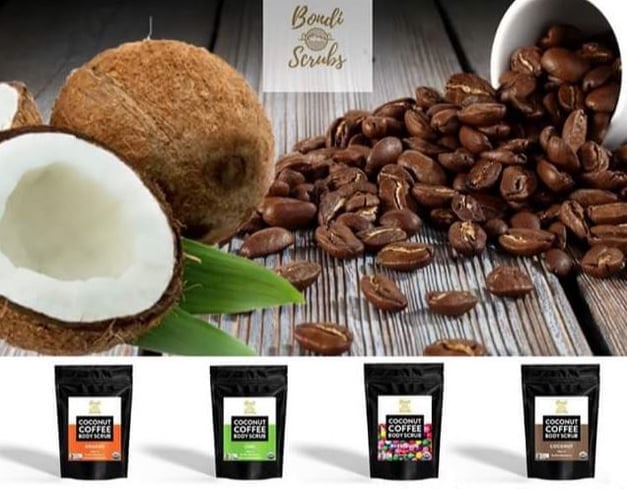 Delivery by COD
Minimum Orders of 10pcs
FOR MORE INFORMATION CONTACT

Damian Syred on
0410 669 253
Share it: