We are licensed real estate agents specialising in the sale of brand new and near new properties. Brand new properties are properties that have just been built or that are in the process of being built. They can be houses, apartments, townhouses, villas, duplexes, triplexes etc.
Quite simply, we are a one-stop-shop for those looking to buy property! You might be questioning whether to jump on the property ladder, or you could be looking to expand your investment property portfolio. Either way we'll manage the whole process for you, from finding the perfect property through to picking up the keys.
Buying a property can be a long and stressful process, not to mention costly. Our service streamlines the procedure, making it more cost-effective and hassle-free. We'll provide you with expert advice to support you in the decision-making process, and help you secure the property.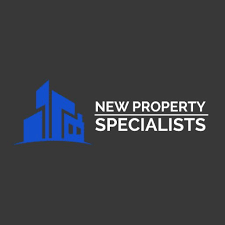 YOU HAVE COME TO THE RIGHT PLACE!
HOW DOES IT WORK?
After an initial consultation, we'll roll out a plan of action that will usually see you with a property within 8 -52 weeks, depending on whether you buy an already built property or build a new property on land you buy . For one flat fee, we'll manage the entire process from start to finish, including:
RESEARCHBUDGETMANAGEMENTLEGAL INSURANCE
CHECK OUT OUR PACKAGES
SIMPLE PROPERTY ASSESSMENT

$49.00 AUD

A wants and needs analysis to determine what property you should buy, where, how much to spend etc..

A WRITTEN PROPERTY PLAN

$149.00 AUD

Face to face, Skype or Zoom consultation, generally lasting 45 minutes to one hour, but we`ll take as long as we need to, to discuss your personal circumstances, goals, likes, dislikes and more...

THE HOME BUYING PACKAGE

$990.00 AUD

Carry out a wants and needs analysis to determine what property you should buy, where, how much to spend etc. Refer you to and liaise with a bank, financial institution or mortgage broker to arrange finance for the purchase and more...

INVESTOR'S BUYING PACKAGE

$990.00 AUD

Search for and recommend a suitable investment property for you. Arrange for a lawyer or conveyancer to act for you in the transaction, liaise with them and pay their fees and costs…and so much more.

INVESTOR'S MANAGEMENT PACKAGE

$990.00 AUD

Review performance of your investment property & Provide you with a rental guarantee of 5 % p.a of the purchase price of the property for a period of 12 months...
CONTACT
Savneet Kambo
(02) 9499 1117
OR
55 CLARENCE STREET
SYDNEY, NSW, 2000
Monday – Friday: 9AM – 6PM
1300 155 661
Email: enquiries@newpropertyspecialists.com.au
Share it: