4 Goodness Sake is a proud social enterprise working to empower women through the sale of sustainable eco-friendly products.
4GoodnessSake is a social enterprise based on the 4 values of :
• Environmental sustainability • Gender Equality
• Social Equity • International Exchange.
JUTE WINE BAGS




SPECIAL INTRODUCTORY OFFER





$20 BBX EACH





PRICE NEGOTIABLE ON BULK
"Shall I put that in a bag for you?" Australian shoppers say "Yes" about threeand a half billion times a year. Those plastic bags end up in landfill sites, hedges, ditches, rivers and lakes. They take hundreds of years to break down. Internationally, they mess with whole ecosystems (blocking drains, polluting soil, causing flooding, killing marine life, that kind of thing) 4GoodnessSake presents Jute bags, the most environmentally friendly solution to this problem.
The jute material is 100% biodegradable,
non – pollutant and produces NO toxic gases or harmful by-products.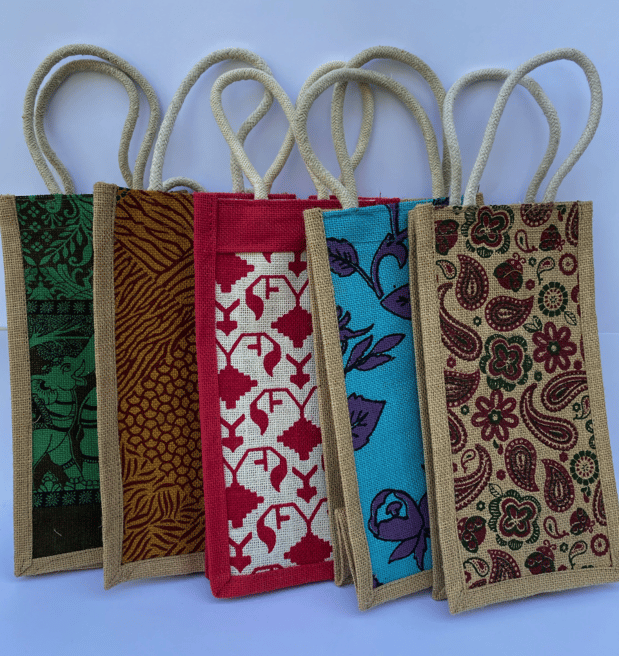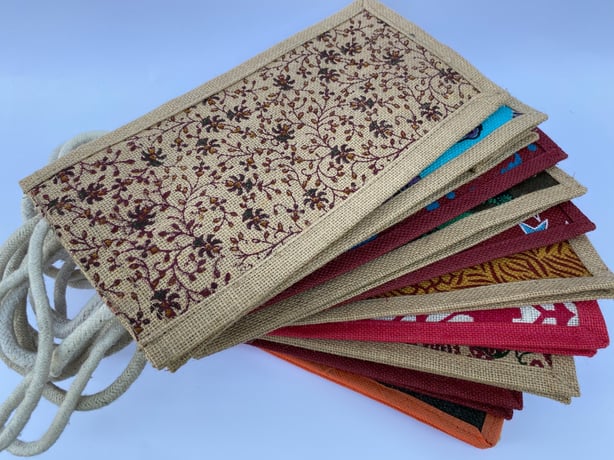 For a limited time, BBX members can avail a special introductory offer on the hessian gift bags. The Jute bags come in beautiful colours from vegetable dyes and patterns handwoven by women in India who achieve financial independence from the sale of the bags. They make an ideal gift with or without a bottle of wine and will last a lifetime! It will be the best $20 you will invest in a gift that will benefit you, your community and Mother Earth.
Ask us about the whole range of office products, homeware and eco-friendly alternatives we have , and can tailor make, for YOU
For free Quote Contact Raj on
0433 555 131
Facebooke Page :
https://www.facebook.com/4goodnesssakeinfo/
Share it: