Servicing Hornsby - Central Coast Area
Need a Handyman to fix leaking Taps?
Grass getting long and just do not have the time to keep up with Garden Maintenance?
Have you got Rubbish laying around from Christmas and New Year?
John can help you, contact John today for a free quote!
John: 0409 511 375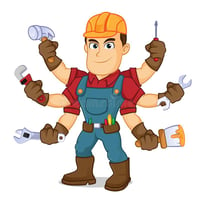 https://global.bbxworld.com/bbx-tysons-handyman-services-lawn-mowing-rubbish-removal
Share it: