DUCTED HEATERS WITH COOLING FACILITY- BRAND NEW IN BOX FOR SALE
For Sale: BBX $90,000 for a lot
ITEM 1 : Braemar TSS6X23N 23.5KW Ducted Natural Gas Heater With 6 Star Energy Rating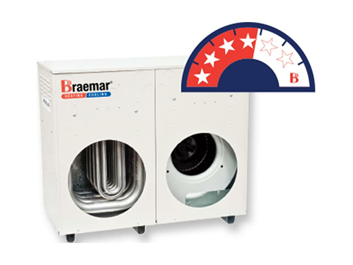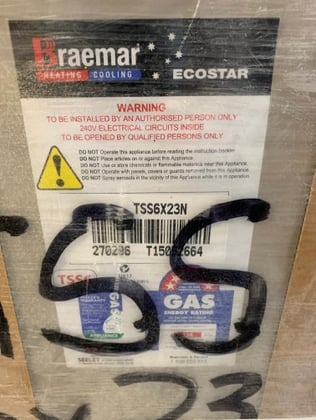 Braemar Super Six Ducted Gas Heater-Standard Air
The world's most energy-efficient conventional ducted gas heater, 5% more efficient again than the already world beating THM models that broke 6 Star Barrier.
Features and Benefits
Highest star rating available
Lowest running costs
Zone heating capable
Softair™ for greater comfort
Corrosion-resistant heat exchanger

Item 2 Braemar TQ320N 18KW 3.7 Star Ducted Gas Heater
Price : 15000 BBX
Dimensions: 78cm length x 39cm width x 67cm height
50kg Weight
Item 3 Braemar TQ330NG 30KW Ducted Natural Gas Heater
Manufacture Date: March 2018
Item 4 Braemar ECOSTAR TQ532NG 32KW 5 Star Ducted Natural Gas Heater
Note: Heavy 86kg weight
7 Year Warranty | 10 Year Heat Exchanger & Burner Warranty
Outstanding efficiency
Economical to run
Zone heating capable
MagIQtouch controller
Natural Gas
Item 5 Bonaire MBR420 Rhino 20KW 4 Star Gas Ducted Heater
The Bonaire Rhino Features:
4 Star Energy Rating
20kw Capacity
Natural Gas
Available for External Installation Only
Will comfortably warm up a 20 square
Description
Available in both three star and four star energy efficiency ratings the Bonaire Rhino has been specifically developed to provide a quick easy changeover for many of the old externally installed gas heaters. In many cases, the gas connection and power connection locations will be in the same location as your old heater saving on installation costs. If the air distribution base box does not need replacing, then the Bonaire Rhino will usually fit on the existing box. Upgrade your heater thermostat control at the same time to a new Slimline digital thermostat, wall mounted or remote Navigator control. A remote Navigator control will save you the hassle of having to run new cabling from your heater to your thermostat control.
Item 6 Bonaire MB425E 25KW 4 Star External Natural Gas Ducted Heater
Modulating gas valve automatically adjusts gas rate as the home approaches set temperature = reduced energy bills
Auto adjusting variable – speed room air fan further enhancing the benefit of modulation and energy savings
Integrated four zone control standard, heat only the rooms you need when you need them ***
Unit can run as low as 10% of its total capacity.
Induced draft combustion for improved energy efficiency
Electronic ignition – no pilot light
Quiet efficient operation
Engineered for Australian conditions
Compatible with York Dual Cycle systems
Option of 8 integrated zones
Easy Installation
The advanced technology of the modulation is able to match the load requirements of your home by reducing its heating capacity as low as 10% *. This not only reduces gas consumption but also reduces electricity usage of the fan motor.
The MB4 series also offer the choice of Navigator Wall Mounted Controller or the Navigator Radio Frequency (RF) Remote Controller. Both are fully programmable for automatic operation and capable of running up to 8 integrated zones.**
Manufacturers information: Click for Brochure
Delivery :- Delivery will be organized by a seller for bulk purchase
or
Pick up :- 16/16-24 Waratah St
Kirrawee NSW 2232
Australia
FOR MORE INFORMATION OR ORDER , please call sangita@94991116 or email @sangitadahal@bbxworld.com
Share it: