Start your 2021 advertising with our new ON THE GO Advertising opportunity.
This is 'in car' advertising shown to passengers while using a ride share service.
Cheaper than TV Advertising, HOWEVER, we have a captive audience, they cant walk away while they are in the car!!
Advertising available Australia Wide. This is suitable for all business models. Raise brand awareness, reach new customers. Promote Special Offers or New Products.
Pricing starts at $200 BBX per month - Minimum 6 month commitment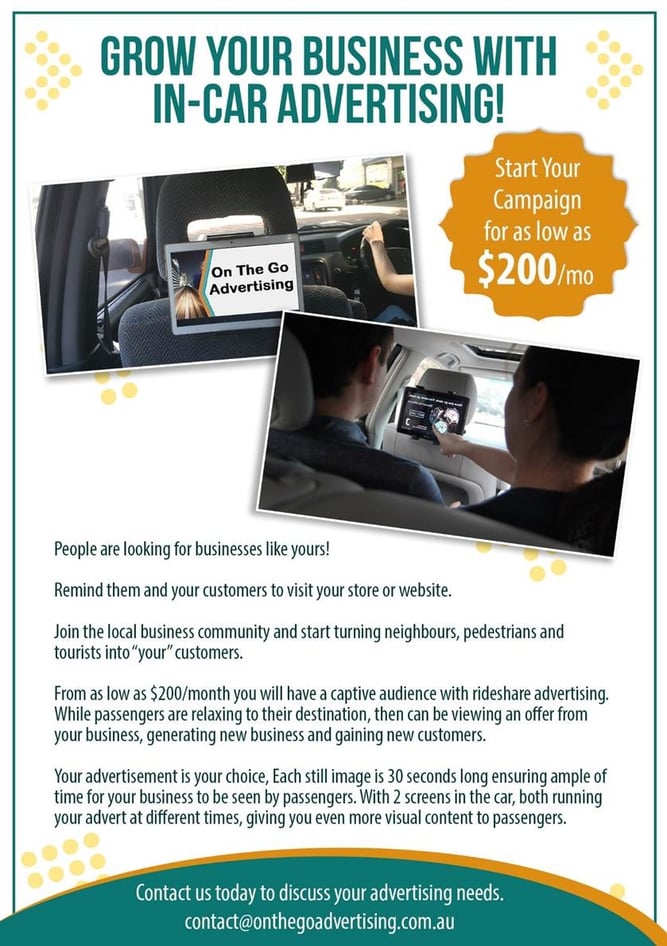 Send enquiries to: contact@onthegoadvertising.com.au
Share it: