Located in the Pacific Palms region of Australia's holiday coast, just three hours drive from Sydney.
There are two bedrooms, one with a queen size bed, and one with three single beds, full size kitchen, bathroom, and lounge with the terrace overlooking the water to Sandbar Beach and the ocean.
Within a five minute drive are Boomerang Beach, Blueys Beach and Elizabeth Beach, where you can access the short walking trail to naturalist's Shelly Beach set in Booti Booti National Park or windsurfing on Wallis Lake.
Set in Booti Booti National Park, you can enjoy year round bush walking, swimming and surfing at the pristine beaches, as well as fishing and windsurfing on the lakes.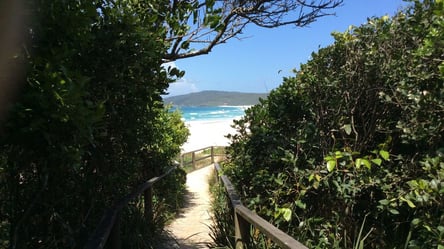 For More Information & Rates please click below
https://global.bbxworld.com/bbx-bongos-by-the-lake-water-front-location-at-smiths-lakes
Share it: