BLUETOOTH REMOTE SHUTTER WITH ADJUSTABLE HEIGHT TRIPOD AND BATTERY
BRAND- SELFIE SNAPPER
For Sale: BBX $50 each full trade.
Minimum order: 500 piece
In Stock: 4500 piece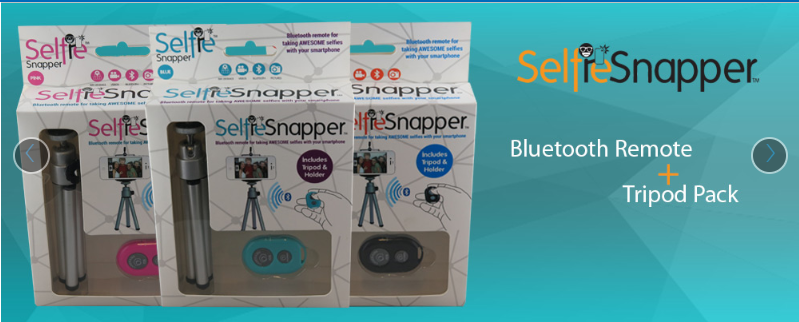 Selfie Snapper – our very own trademarked product
Bluetooth Remote Shutter With Adjustable Height Tripod and Battery included - Will allow you to take Photos and Videos with Smartphone using Bluetooth from up to 10 metres away.
Even works on latest IPhones. Great for start/stop home videos when you want to keep the camera still or as a giveaway.
48pcs per carton. Total stock holding occupies 4 pallets. Available in Black, Pink and Blue. Attractive retail packaging.
Also available – Retail Display stands for shops (holds 6 Selfie Snappers – 2 of each colour) as per below picture. Will provide these FREE of charge for bulk purchases.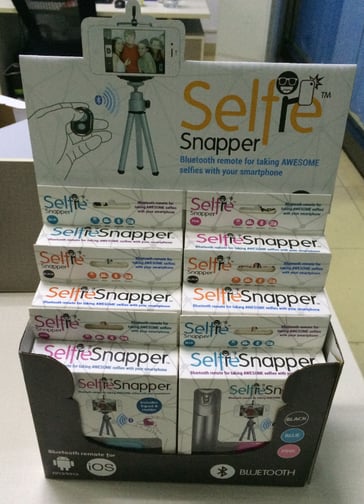 Delivery :- Buyers to arrange.
or
Pick up :- 16/16-24 Waratah St
Kirrawee NSW 2232
Australia
or
SPECIAL DEAL:- FREE delivery NSW, VIC or Qld if someone buys all the remaining stock in one lot
FOR MORE INFORMATION OR ORDER , please call sangita@94991116 or email @sangitadahal@bbxworld.com
Share it: