Your Chance to own a little piece of heaven! Oxford Valley Estate

Located on the Foothills of Mount Hutt, we are offering a unique way for you to own a part of paradise in the South Island of New Zealand.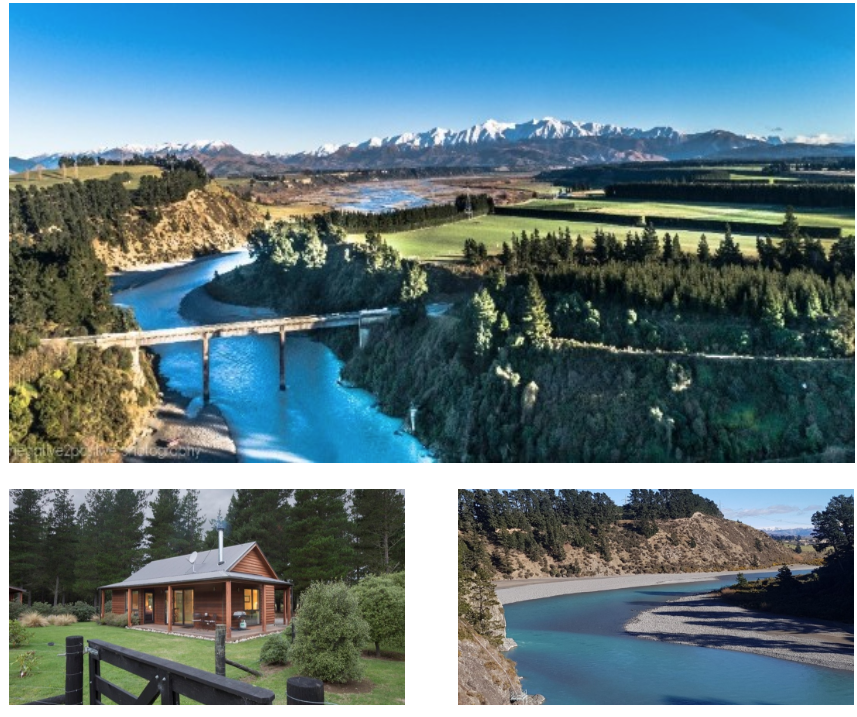 Cabin style homestead Retreat ownership that will allow you to explore New Zealand at your leisure.
Owner group holds title to the entire retreat. 8 x cabins plus retreat homestead.
The retreat is located 40 minutes from Christchurch International Airport and 40 minutes from the ski fields of Mt Hutt. You can have the best of both winter and summer experiences.
Part of Oxford Waters Group. The worlds purest bottled water.
10 Acres of land with surrounding mountain ranges on title. Waimakirri River system at your back door. Mount Hutt Ski Resort, walking in Paradise.
Land Address:
1061 Depot Rd Hill View
Woodstock Lane Oxford
Inland Tourist Route, Main Street Oxford
The offer
$68,500 per share with 30% BBX. There are only 120 shares available.
Each Share entitled to
10 days per year of holiday use of resort.
Or rent out to friends
use as business incentive
5.2% interest return on investment for first two years
Income
$3,500 Net per year on holiday value per share
$4,700 rental and water resource income each year
$8,700 return PA first 2 years, then retreat rental income only
Projected Income after 2 years
$3,500 for the 10 nights of your own allocation, if not utilised and offered to other shareholders.
$3,000 per share for the balance of rental nights that are not taken in the members accommodation allocation.
$700 water usage income per share
Cash flow income projections per share after 2 years will be up to $8,200 or 17% on capital, if 10 allocated nights not utilised and offered to offer shareholders.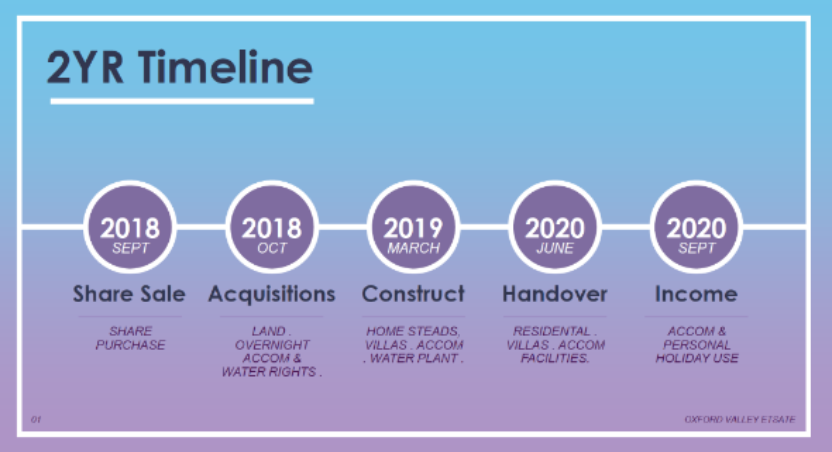 Oxford_Valley_Trust_Share_sale_agreement_.01
Enquire our team by contacting Magali Russo or Carolin MacDonald
BBX International +61 2 9499 1100
E: carolinm@bbxworld.com - E: magalir@bbxworld.com
[contact-form][contact-field label="Purchase Name" type="text" required="1" /][contact-field label="ABN (if applicable)" type="text" /][contact-field label="Address" type="text" required="1" /][contact-field label="Phone" type="text" required="1" /][contact-field label="Email address" type="email" required="1" /][contact-field label="Total Sale" type="text" /][contact-field label="BBX Portion" type="text" /][contact-field label="Cash Portion" type="text" /][contact-field label="Total No. of Shares" type="text" /][/contact-form]
Share it: