Introducing The Sydney CBD Chamber of Commerce Expo March 2022
Proudly sponsored by Progressive Investment Management (PIM) We are excited to join over 100 businesses sharing growth and potential within the community. Working for business, working within business.
The CBD Sydney Chamber of Commerce connects, engages and supports local businesses throughout the CBD, Its relationship with the NSW Business Chamber adds capacity to advocate and provide value-added services to Members.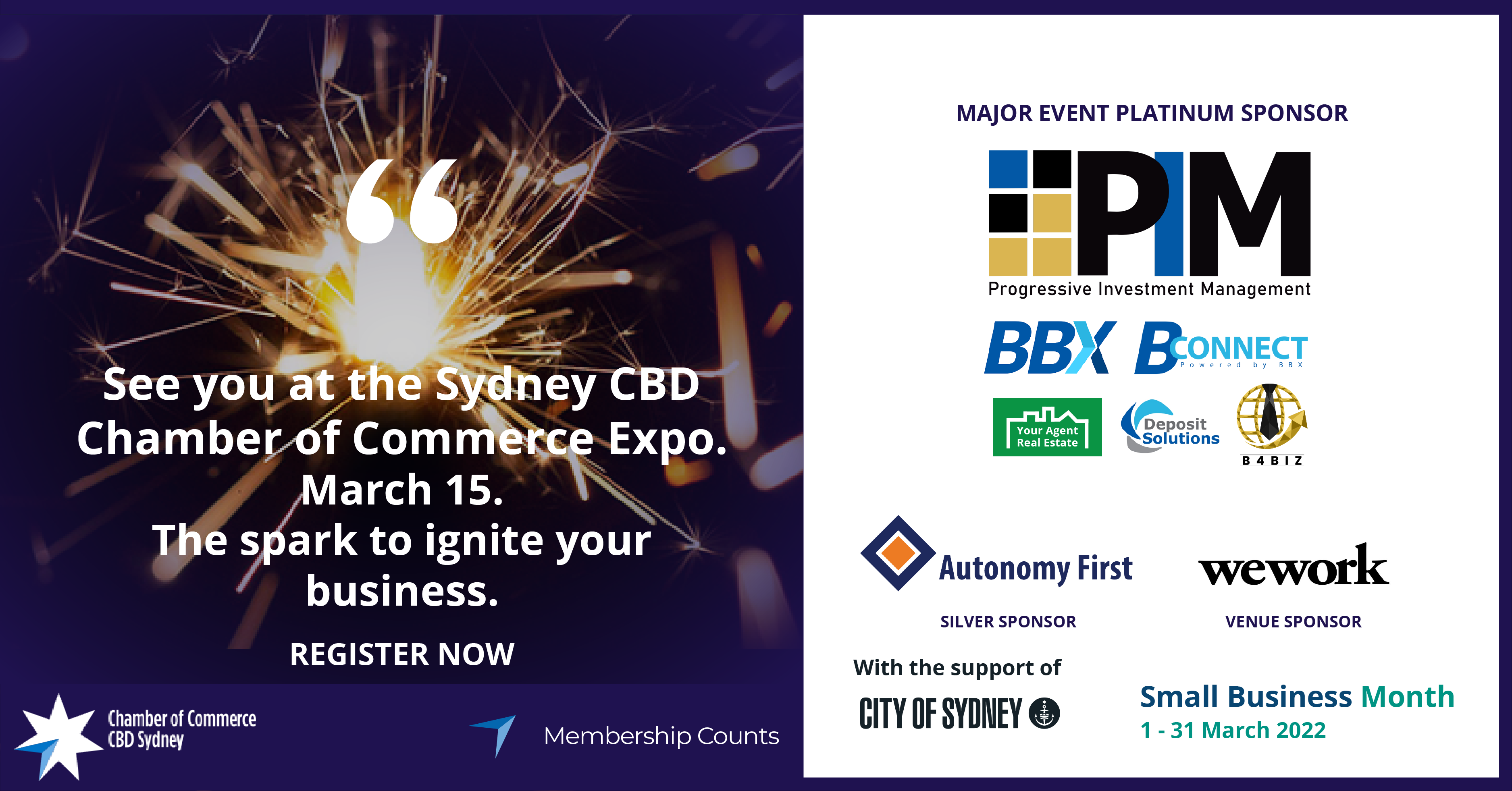 Progressive Investment Management (PIM) is committed to bringing value to every subscriber of our network through empowering business communities to learn, grow and excel. Enabling access to the latest Business insights and market Updates.
Level 9, Suite 903 Chatswood Central 1-5 Railway Street, Chatswood NSW 2067
02 9499 1100
Share it: