Get Mother's day sorted before May 12
Shop, package, and send to celebrate this special occasions
With the ultimate gifts from our preferred collection, it is requires for all mom out there to be appreciated. Let's show our support and be there with our whole hearts.
Welcome to BBX! We are glad you are here. BBX helps you and your business to save cash using our preferred suppliers and global marketplace to settle your daily business transactions!
Flowers will be perfect to show and compliment her grateful presence in our lives. BBX provide online florist

delivers flowers and gifts to

Sydney, Melbourne, Brisbane, Adelaide, Perth, and Canberra, also

major towns and regional areas across Australia.

We just

love

"love". First of all most of us just are romantic creatures. We

love

to tell the story of how our husband, boyfriend, partner gave us a long-last gifts. Where should a woman

look for beauty, value and permanence? Jewellery has been a popular vote for mother's gifts.
BBX can help you arranging gift vouchers - in hair and beauty, medical or health like massage, face lift, or if you are looking to give your moms - time to pamper themselves.

The answer may partly depend on one factor: whether you are male or female. Of course, it's a generalization to say, "

Women like shopping". Several women who love to shop, and just about as many who said they don't. And although there are exceptions to everything, With BBX you can accompany to go with our restaurants, retail shopping all available in BBX Trade
BBX Greater Western Sydney offers you with: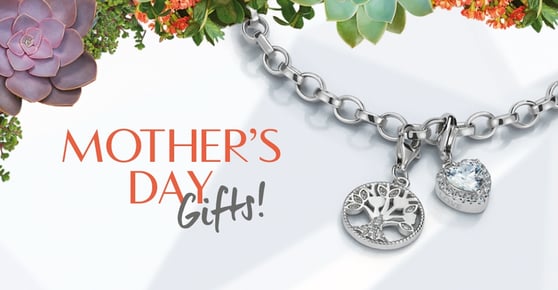 Click here to view all our collection > > >
Click Here to order beauty gift hampers > >
It's time to let our Mums know just how much we love them again, and BBX has you covered for all the gifts Mum would love this Mother's Day.
Spoil Mum with the customary flowers and chocolates, but make sure to look at all the great gift ideas and unique experiences on BBX. From artworks, crockery, clothes, shoes and books to experiences like pasta making, wine weekends away and even skydiving and other adrenaline-pumping activities for the more adventurous Mum. It's all there for you on BBX!
Make Mum feel special with BBX this Mother's Day! With our platform:
Click Here For Some Ideas:

Sterling Charm Bracelets, Pendant With Silver Chains, Ladies Bag,
ZERO STUDIO OFFERS REVITALISING FACIAL. T$55
Relaxation Spa Gift Voucher - Advance Beauty
CALM 1ST AID 90 MIN DEEP TISSUE MASSAGE $80
STUNNING BULK OF PEARL JEWELLERY
UGG Boots Women size only .Sydney Rams Ugg Boots - Get prepared for winter with Genuine Lambskin boots, slippers and scuffs
Sydney Special Restaurants Offer
International Travel Opportunities - Thailand, Singapore, UK, Malaysia, Costa Rica, New Zealand, and Australia
LIMITED EDITION - Thomas Sabo Blue Crystal Pendant and Necklace in Sterling Silver in Gift Box
| | | | | |
| --- | --- | --- | --- | --- |
| | How To Process Your Transactions | How does BBX work | | |
PLEASE MAKE ALL ENQUIRIES TO OUR BBX TRADE DESK! We have more than available across Australia region.
BBX's mission is to deliver a GLOBAL ALTERNATIVE CURRENCY PLATFORM that is fair, equitable and highly profitable to all BBX members and at all times community and socially responsible. Let us know if you would likely to be part of our community
Click Here For Our Latest News and Offers!
Follow Us To Get Update For Our Recent News and New Opportunities!
Facebook: https://www.facebook.com/BBXSydneyAustralia
Twitter, LinkedIn, and email us on any feedback or enquiry here
Share it: