Carolin MacDonald is currently the Chief Executive Officer of the BBX Group and served as Chief Operating Officer of BBX Minerals Limited until September 10, 2010. She is a Certified Trade Broker, and a licensed Real Estate Agent (LRCA) and completed diploma's in Governance and Compliances. IRTA offers a Registered Trade Broker (RTB) and Certified Trade Broker (CTB) for individuals who are seeking to advance their barter broker skills and knowledge in the industry.
CEO Carolin Macdonald is the first in the world to be recognised as a Certified Trade Executive (CTE). In recognition for her 26 years of industry service and experience in multi territory operations, the first female in the world to reach this industry's certification. IRTA (International Reciprocal Trade Association) recognises individual's expertise on a wide range of historical and current industry topics celebrated this year early September 2019.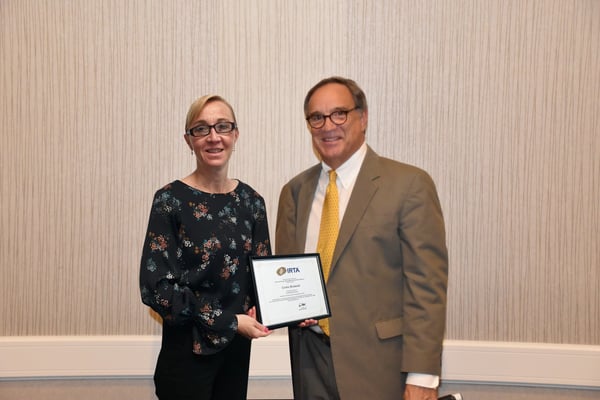 IRTA -2019 | CTE Accreditation recognition presentation

CTE accreditation further requires adherence by each individual to high ethical and professional standards of conduct. Competency and integrity go hand-in-hand in the development and management of successful trade businesses that provide quality service and value. IRTA, as the administrator of the CTE certification program, requires both satisfactory technical competence and suitable ethical character for the CTE designation.
"I believe in creating authentic connections with people and businesses to create a real value" stated by Carolin Macdonald.
"The CTE program is brilliant, though challenging. In a world that is constantly changing, IRTA is out front providing important continuing education where it is needed. Every exchange owner/manager can learn and benefit from it, as will their members and the industry at large," observes IRTA Board Member, Patti Falus, President of Barter Network, LTD in Toronto, Canada.
Show your members, staff, prospects and the business world that you've attained the highest accreditation there is in the barter industry!
The CTE registration, study materials and exam are all available now online at IRTA's new education website at HERE.
Welcoming the month of October, happy time!
Share it: