Agreements are the foundation of doing business.
In light of the changes COVID-19 has brought to doing business, businesses and customers are looking for contactless solutions that have the ability to save time, money, and resources.
The preference for cashless exchanges, the increase in popularity of online meetings and networking, and the development of business agreement solutions, since the emergence of COVID-19, are changing the way we conduct business.
The benefits of modernising systems of agreement in commercial transactions are endless begging the question of whether it is a necessity and new normal for businesses.
Beneficial and necessary, "clickwrap agreement" legislation and the concept of online contracts being legally binding were addressed in 2000 with e-signature law-making electronic contracts and signatures legally binding in the same way a paper contract is legally binding.
BBX Group CEO Caroline MacDonald believes there are benefits for businesses in adopting a modern system of agreement, especially since it is covered by legislation, and it is essential for businesses moving forward.
"Modern system agreement is not only beneficial but an absolute necessity for business scaling and crisis management.
"During Covid, each of our BBX Group territories was impacted differently as the virus waves rolled in and out, our modern systems enabled us to support members swiftly, manage lockdowns and remote teams efficiently enabling business operations to thrive," said BBX Group CEO Caroline Macdonald.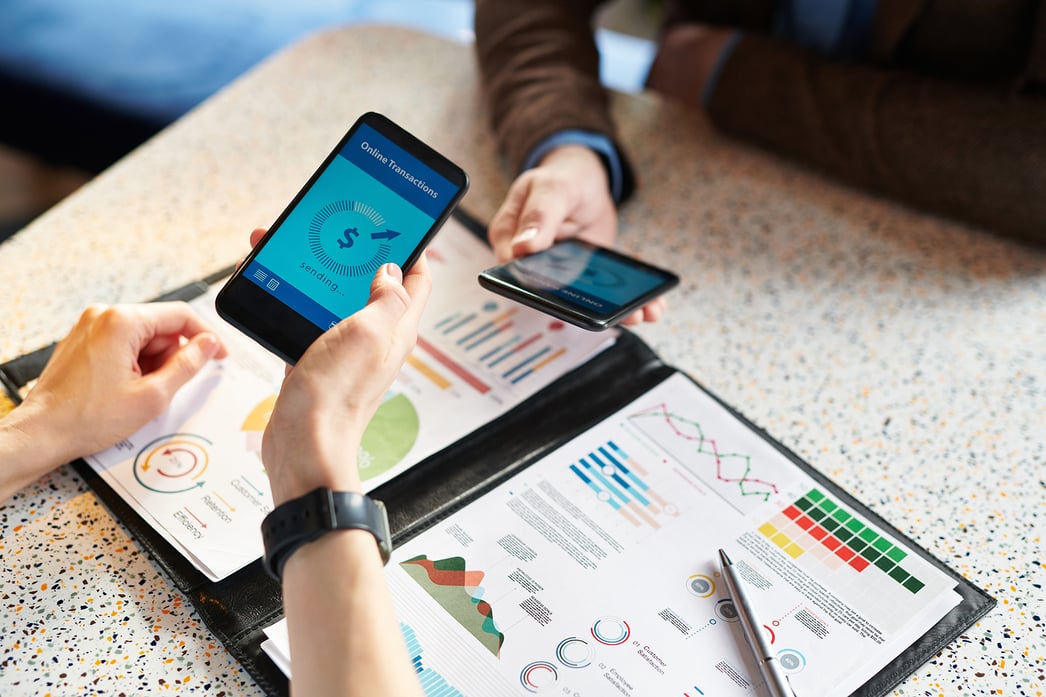 There are significant benefits for a business to adopt a modern system of agreement.
1. Improve the ability of customers and businesses to complete actions.
Benefit: Streamlining automation and integration saves businesses time and money on operations and processes. This ensures businesses can deliver the product or service to customers in a timely manner, eliminating cause for delays.
This is necessary for a customer as their requests and paperwork can be processed at an accelerated pace leading to increased customer satisfaction.
2. Reduce the costs of doing business and the risk of human error.
Benefit: The digitisation of records and automated processes reduces the manual, paper-centric agreements, and error-prone manual processes. This is necessary for a business as the cost of individuals attending to tasks is rising and is one of the biggest expenses for businesses.

3. Builds customer confidence and trust in a business.
Benefit: Customer satisfaction and trust are key to the development of a relationship between a business and customers. Being able to execute a signature digitally and have it reflected in a legally binding agreement assists businesses and customers in making processes streamlined and seamless.
This is necessary for a business as it ensures customers can interact with businesses regardless of their location. This enables a business to extend its customer base and service groups outside its conventional location. They can do so with ease and confidence.
4. Improves regulatory and legal compliance.
Benefit: By capturing the right data in the right ways, businesses abide by changing regulations and customers can be confident that the business is abiding by the law. This generates further trust in a business and brand.
This is necessary for businesses as it ensures they are abiding by rules and regulations governing business.
Experiences that meet the needs of today's consumers, comply with organisational goals, and meet industry requirements are all a part of modernising the approach to agreements.
When you offer a seamless, digital-friendly experience that eliminates paper, and guides customers through any process, the transaction possibilities, time-saving, and money-saving possibilities are endless.
Share it: