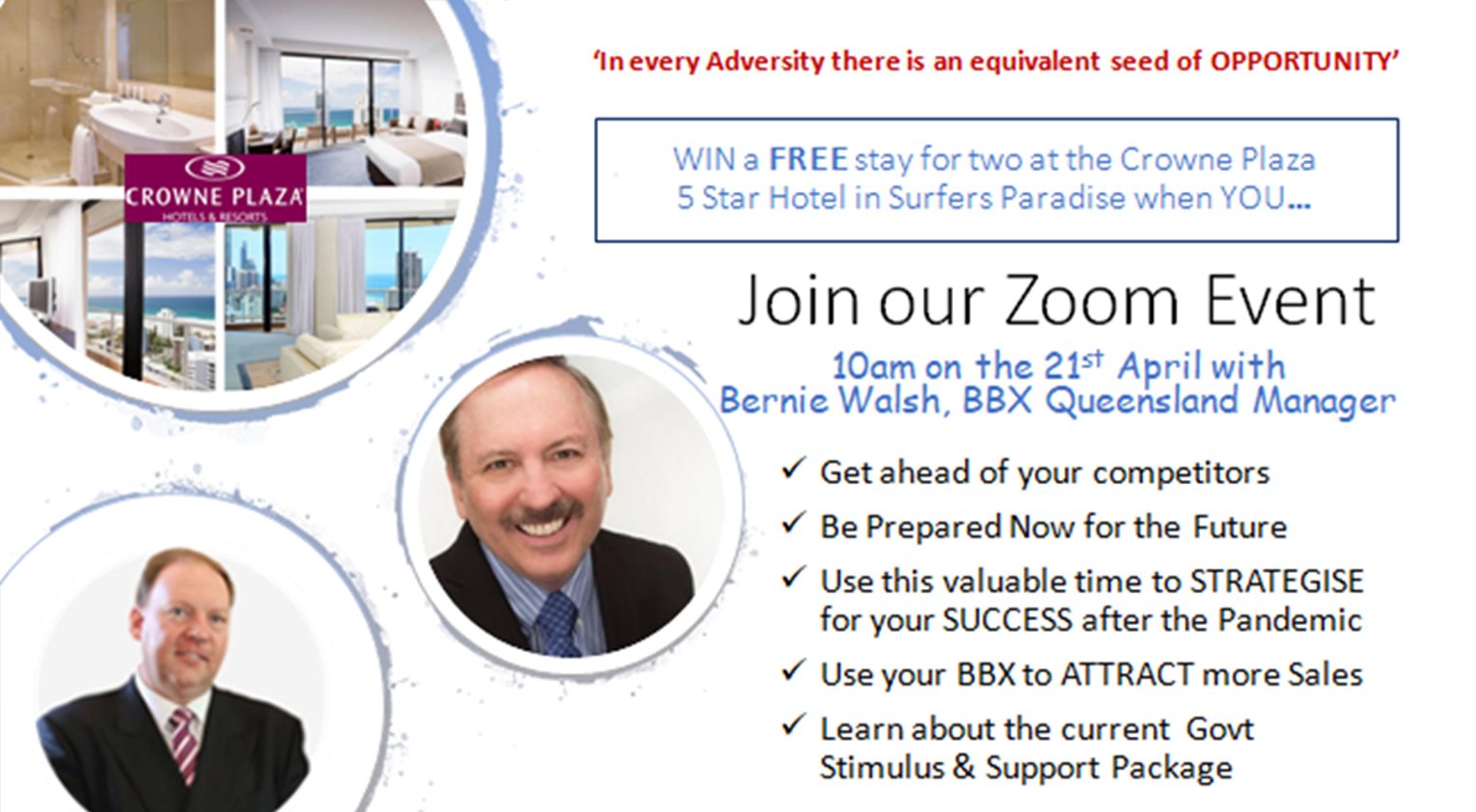 Also Ask Us How to Receive a Free 12 Month Membership with:

Capitalise on this OPPORTUNITY to receive FREE GUIDANCE from our Special Guests
Maximise the Covid-19 Stimulus & Support Measures through BBX. It's a Win! Win!

Find out how easy it is to Buy Property by using your Self Managed Super Funds or become a BBX Property Investor
With Top Industry Accountant and Author Alan Mason (Encore Accounting)
Capitalise on using Marketing Strategies to Increase your Sales

Use Video Media Packages through BBX to take your Business to the NEXT LEVEL
With Media Marketing Expert Chris Freeburn (Integra Corporation)
Use BX Network Marketing to advance your Business

Get expert Advice on How to Maximise Trade dollars so you can come out winning Post-pandemic
With Experienced Trade Industry Leader Bernie Walsh (BBX Queensland State Manager)

Join us on
Tuesday 21st April 2020 10am
Join Zoom Meeting
https://zoom.us/j/93705019386?pwd=SEFQMFBEbDBZbERtTFF0ME1rNnIvQT09
Meeting ID: 937 0501 9386
Password: 5grXfn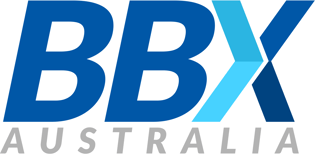 We would love to hear your feedback!
Our team strives for providing its BBX members the best experience.
If you have any feedback or suggestions we would love to hear from you.
3/110 Hampden Rd, Artarmon NSW 2064

02 9499 1100
Share it: