We are inviting you to come - this is annual event we would like our members not to miss out!
Would you like to achieve more BBX sales and increase your customer portfolio? Exhibit and/or attend at the Sydney's largest expo
Plan ahead, stock up now with our Sydney Trade Expo and Auction
Benefits:
Network with hundreds of other business owners
Create more business opportunities
Develop your business network
Discover more BBX purchasing opportunities
Meet loads of new BBX clients
Ticket Fee: Free
Location 📌: Arena Sports Club
140 Rookwood Rd, Yagoona NSW 2199
Date & Time ⏰ : Tuesday, 18th June 2019
Doors Open 6 PM Start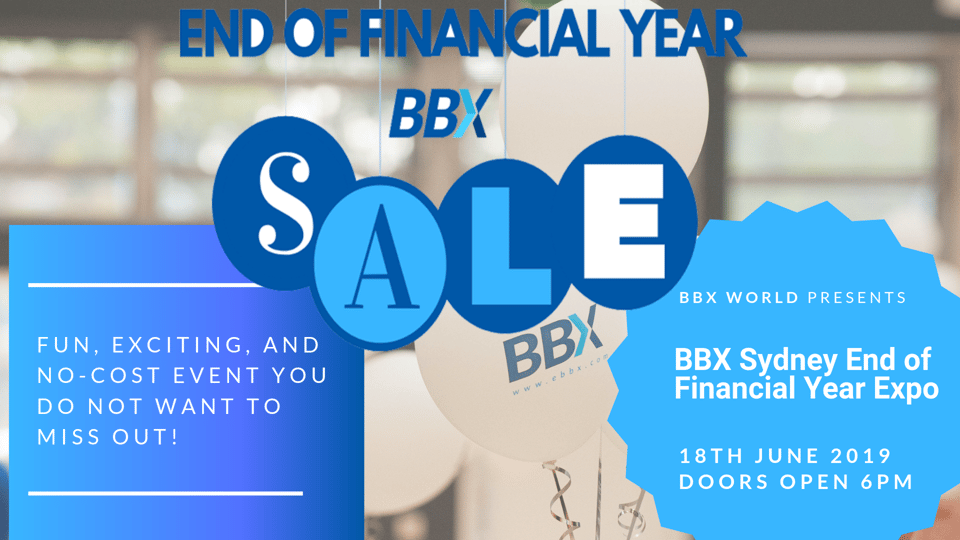 Register Your Stalls & Start Promoting Your Business Here!
https://info.bbxworld.com/bbx-sydney-end-of-financial-year-
What were previous years like?
Take a look at the video here, last year we got cash cube - members can win and draw their luck, and more entertainments await you - members are connecting. Auction commodities will be emailed to all clients on a regular basis. We are sharing insights and more information will be announced!
Cash Cube Lucky Draw


Shopping Frenzy & Business Stalls
Ongoing Auction During the Expo
Share it: