BBX International, the global organisation which offers a digital platform to empower businesses to trade without cash, has this week announced a new referral program for its Australian members. This new initiative will reward its loyal members for spreading the word about the benefits of BBX International, and helping to grow the member base, in order that more organisations can connect and trade with one another easily through its digital credit payment system.
Existing members can refer any organisations which they think may benefit from BBX International and the internal team will contact them to guide them through the details of membership, from eligibility through to process. For every referral that joins as a member, the referrer will receive one entry into a $1,000 cash draw.
For every five successful referrals, the member will receive $500 in cash.
Caroline MacDonald, CEO of BBX International comments, "We're so fortunate to have many businesses who have been members of BBX for years, and who we've been able to help trade and connect with others. We want to give them an opportunity to invite their networks to join and say 'thank you' with the added opportunity to win a cash prize. Our purpose is to empower as many organisations as possible to thrive and grow, without being trapped by unreliable income and cash flow delays, and look forward to welcoming more into the community."
The incentive program will run until 11 December, to show members that their contribution is valued, and demonstrate the power of 'word of mouth' when it comes to alternative cash payment systems.


CASH PAYMENTS TO BE PROCESSED BY BBXMAS

​!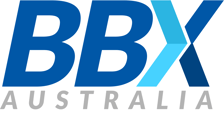 3/110 Hampden Road Artarmon Sydney NSW 2064
02 9499 1100
Share it: