Hit the road on the Eastern Seaboard of Australia, the Eastern Seaboard is one of the most beautiful coastlines of Australia, full of beaches that stretch for miles long, cliff faces that take your breath away, National forest with misty mountains, wineries and crystal clear rivers shimmering in emerald blue. Your trip starts on the Central coast, a great place to enjoy the coastal lifestyle. Just an hour's drive from Sydney. Move on to Newcastle and expect magnificent rolling surf and plenty of breath-taking sightseeing opportunities, its the home of beautiful beaches and a surfers paradise. Go inland and the wineries will make you stay forever. Now your relaxed move on to the Mid North Coast, the coast is riddled with lakes and shot through with swathes of coastal eucalypt and rain forest, much of it protected in national parks. What you'll find are wonderfully unpretentious beach towns, beside dunes and rivers. Lets Do it!
Accommodation
---
Welcome to Bridge View Motel Located at 2 The Corso Gorokan Central Coast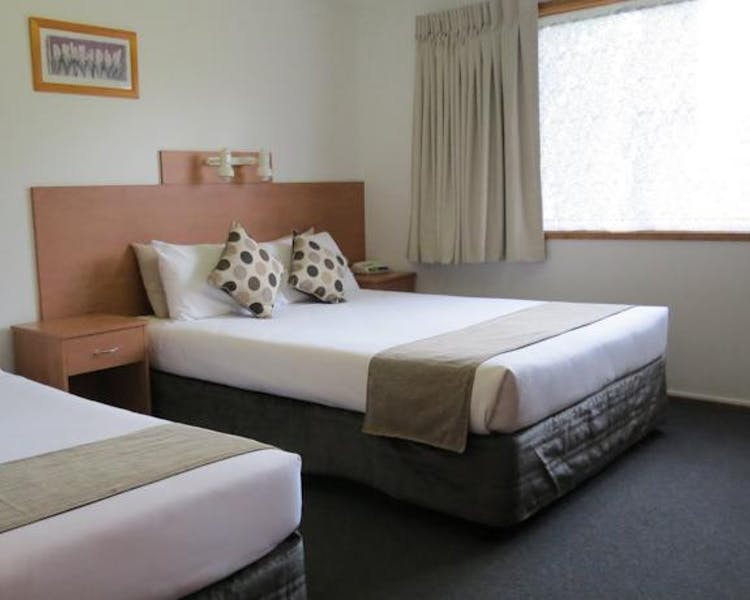 Welcome to the Bridge View located Gorokan Central Coast, we offer Double or twin rooms, Queen rooms, Family rooms and 2 bedroom family rooms. All rooms have Air conditioning, Iron, Desk, Ironing facilities, Heating, Wardrobe/Closet, Shower, Hairdryer, Toilet, Bathroom, TV, Telephone, Radio, DVD Player, Satellite channels, Refrigerator, Microwave, Electric kettle, Toaster, we feature an outdoor pool, barbeque area and free Wifi.
Check their website at: www.bridgeviewmotel.com.au/
---
Welcome to Jetty Motel Located 353 The

Entrance Rd Long Jetty Central Coast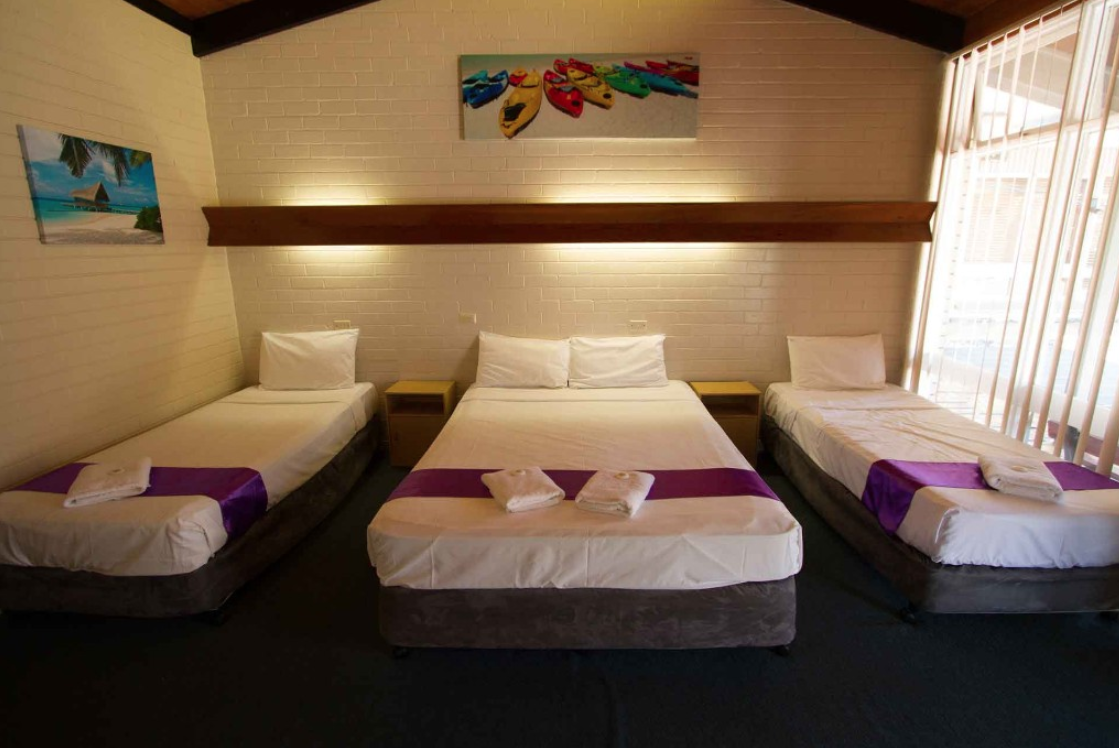 Our self-contained rooms are beautifully designed with well-sorted brick walls and pitched wooden roof providing our guests with feeling of warmth and coziness...Our rooms are catered according to your style and choice ranging from Deluxe Queen rooms, Deluxe Twin rooms, and Deluxe Family rooms. The Entrance is the perfect holiday destination for the tourists offering breathtaking views of the waterfront, spectacular shows including pelican feeding, an ideal bike pathway for families to explore this beautiful town.
Check their website at: http://www.jettymotel.com.au/
---
Welcome to Buccaneer Motel Located 398 The Entrance Rd Long Jetty Central Coast
Fully Renovated Spacious, self-contained queen room suitable for a couple. Free Foxtel & Free Wi-Fi, Crisp top quality linen and towels provided for your comfort. Tea/Coffee, Toaster, Microwave, TV and small fridge also included. Full brick construction providing utmost privacy. Reverse cycle air con in the room. Complimentary toiletries provided. Extra heater or Electric blankets provided if required.

https://www.buccaneermotel.com.au/accommodation-long-jetty/
---
Welcome to Newcastle Best Western Endeavor Motel located 233 Newcastle Rd, East Maitland Newcastle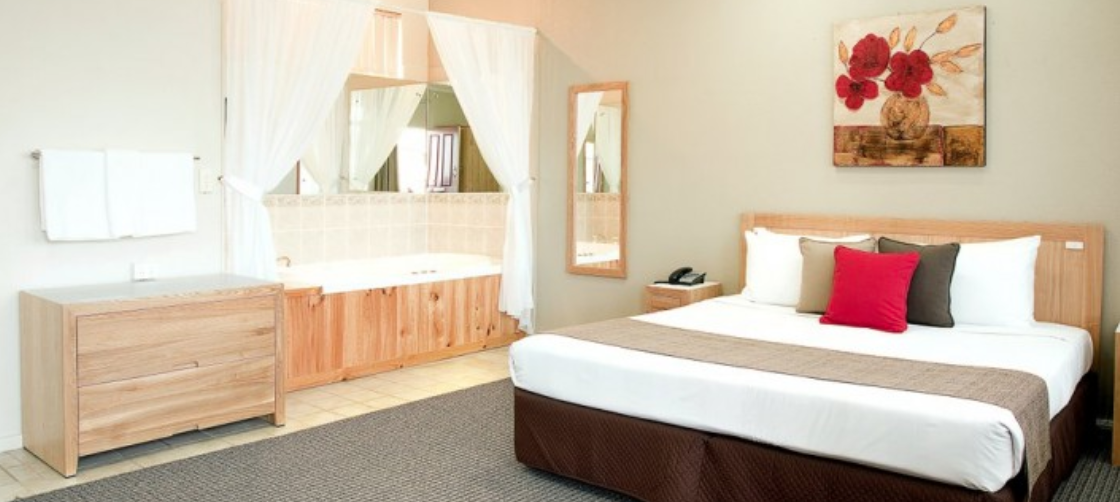 All rooms are equipped with reverse cycle air conditioning, wireless internet, a flat screen television with Foxtel channels, a mini bar, tea and coffee making facilities, iron and ironing board, hair dryers and room service for breakfast and dinner if required. A toaster and microwave available on request for motel, Deluxe Luxury rooms and serviced apartments available.
Check their website at: https://endeavourmotel.com.au/
---
Welcome to Nelson Bay Breeze Resort
Located 1 Trafalgar Street Nelson Bay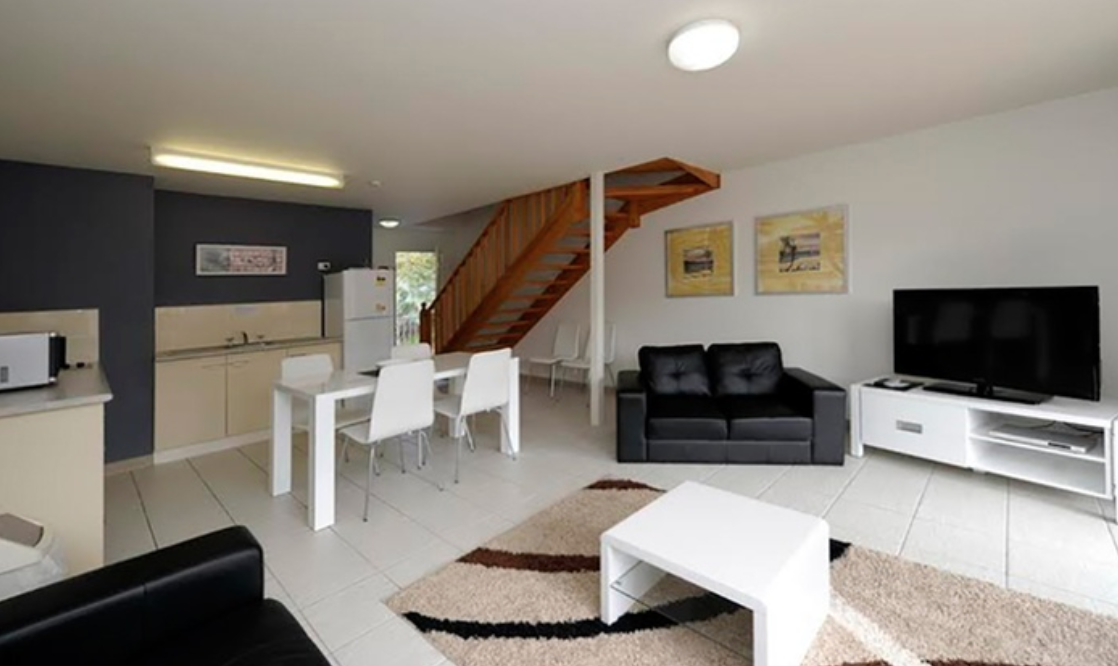 Nelson Bay Breeze Holiday Apartments only 250 metres to Fly Point Beach and Marine Reserve. Nelson Bay Breeze Holiday Apartments provide some of the best accommodation Port Stephens has to offer. With individually styled, fully self-contained townhouses or one level apartments that have everything you require for your comfort and enjoyment to make it a relaxing holiday and a home away from home.It is only a 10 minute stroll to Nelson Bay Marina, Shops, Restaurants and Nelson Bay Diggers Club is across the road. Nelson Bay offers an array of activities in a water paradise only 2.5 hours drive North of Sydney. There is something for everyone, with an endless selection of things to do in Nelson Bay. It is a perfect escape for those seeking relaxation, fun in the sun or action packed outdoor activities including dolphin & whale cruises. Port Stephens has Pristine waterways, over 25 glorious sandy beaches, surrounded by Marine Reserves and National Parks. It's a Blue Water Paradise! So why not Take a Break at the Nelson Bay Breeze and discover the Port Stephens region.
Check their website at: http://www.nelsonbaybreeze.com.au/
---
Welcome to Coffs Harbour Sanctuary Resort located 250 Pacific Highway Coffs Harbour

Recently renovated to 4 diamond standard Self Rated. The Sanctuary Resort Coffs Harbour is set back from the Pacific Highway in Coffs Harbour amongst a natural bush land setting. Ideally located within minutes drive to the Coffs Harbour Airport, Coffs Harbour CBD, Coffs Harbour Hospital, Coffs Harbour International Stadium & Coffs Harbour Industrial Areas. The Sanctuary Resort Coffs Harbour has 37 Spacious Rooms all with Air-Conditioning, Austar & Wireless Broadband. A 15 metre Swimming Pool with Waterslide , Tennis Court & Sauna are all here waiting for you.
Check their website at: https://www.sanctuaryresort.net.au/
---
Welcome to Pacific Palms Resort Coffs Harbour located 29 Grafton Street Coffs Harbour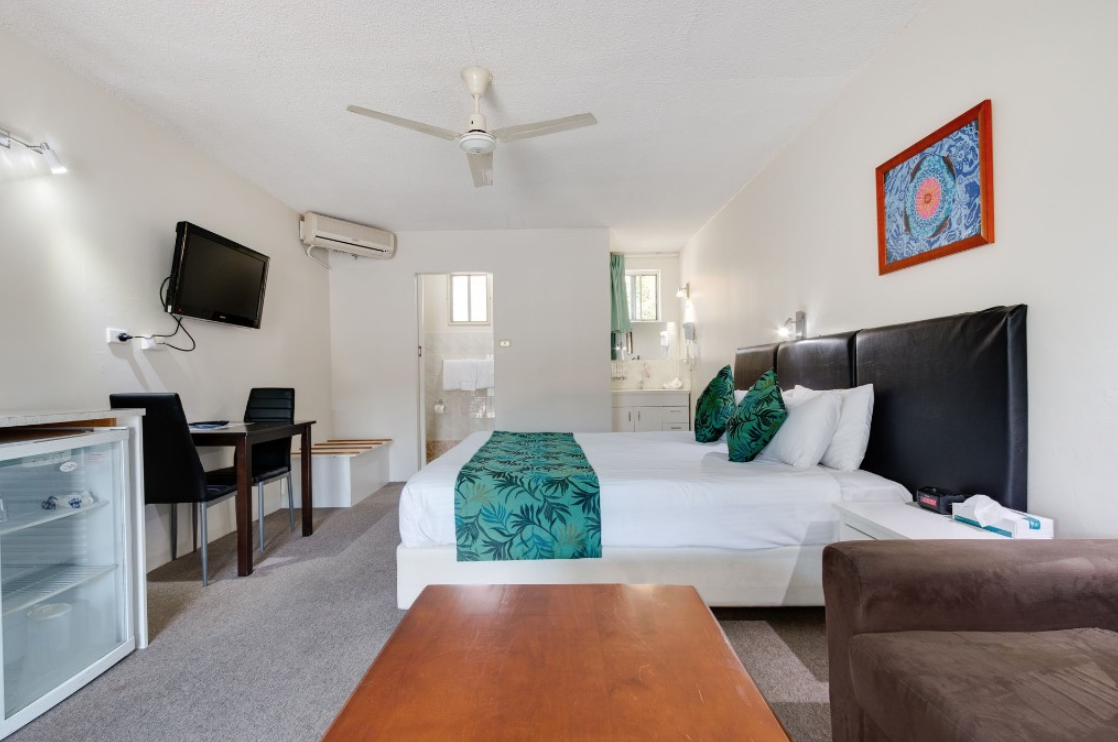 All units are equipped with a microwave, toaster, a kettle, a shower, free toiletries and a desk. Complete with a private bathroom fitted with a hair dryer, the units at the motel have a flat-screen TV and air conditioning, and selected rooms also offer a seating area. All guest rooms will provide guests with a fridge. Room Facilities King size bed, Executive Queen rooms, Family Rooms and twin share. Couch & Coffee Table, Free Wi-Fi, Remote Flat-screen TV with Foxtel channels, Basic Kitchenette with refrigerator, microwave, toaster, electric kettle and all the crockery and cutlery needed. Private bathroom with shower, Reverse-cycle Air conditioning, Iron/ironing board, Opening Windows and private balcony.
https://pacificpalmscoffs.com.au/
---
Welcome to Wooli Holiday Units located 65/67 Riverside Drive Wooli

Northern Rivers Region


Hi, we are Richard and Connie van Dorp and would love to welcome you to our holiday accommodation. Life is pretty busy, what with 6 children and running a busy architectural practice, we know what it's like to just want a bit of peace and quiet sometimes..........Well, we discovered Wooli and couldn't believe how perfect it was for the family, soooo relaxed and peaceful, even in the school holidays! Peak hour traffic being 2 fishing boats chugging down the river !! We are located right on the peninsular between the river and the sea. This is a modern holiday accommodation that you have come to expect in today's world. It is these holiday units we now love to share, so that you to can enjoy the delightfully family friendly atmosphere of Wooli. Please check out our apartments.
https://www.wooliholidayunits.com.au/
Welcome to Tradewinds Boutique Bed and Breakfast located 15 Robert Garrett Street Coffs Harbour
A place to stay should have character, personality, a story to tell and a soul of its own. Once inside the gates of Tradewinds Boutique B & B you are magically transported to a private world. Wander through the gardens, sit for a while, relax and unwind as you enjoy your Morning or Afternoon Tea.http://tradewindsbedandbreakfast.com.au/
Welcome to Coffs Coast Mountain Retreat located 84 Gundarene Rd Lowanna
Newly established Private Cabin 2 which has full wheelchair access, Adults only, & disable friendly & pet friendly cabin which has everything you need so you are able to do all with ease & comfort your own private Spa! BBQ, Fire pit for winter warmth to enjoy the night skies, on 5 acres of tranquil subtropical surroundings, for that peaceful getaway, a romantic rendezvous, or just a weekend breakaway.
All you need to bring is your suit cases,food, & beverages.
Contact BBX Coffs Harbour (02) 6642 1888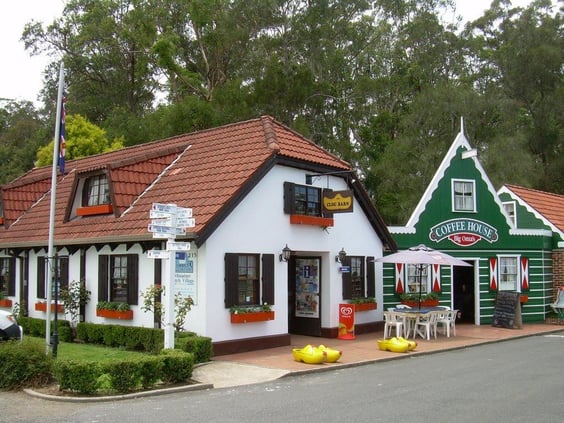 Welcome to the Clog Barn
located Pacific Highway Coffs Harbour
A little piece of Holland in the heart of Coffs Harbour. Experience the colour and charm of Holland in the heart of Coffs Harbour. The dream of Dutch born Tom Hartsuyker, The Clog Barn is a unique attraction, one you willl not find anywhere else in Australia! Watch FREE clog making demonstrations 11am, 2pm & 4pm daily. See our amazing miniature Dutch village with working railway - FREE entry. Experience the mouth watering Dutch delights at Big Oma's Coffee House - Open from 8am daily. (Kitchen closes 3pm) Browse through The Clog Barn and discover a treasure of souvenirs, special gifts and hand painted delftware. "Do yourself a huge favour and spend some time here, you won't regret it!
---
FOODS & RESTAURANTS
Welcome to Terrace Grill Restaurant Located Terrigal Central Coast
The Terrace Grill & Bar is located in Terrigal's most historic building, "The Old Terrigal Post Office". Our menu is Modern Australian cuisine interwoven Italian and other Mediterranean flair. We specialise in Fresh Seafood, Prime Black Angus steaks, Lachlan Valley lamb, speciality pasta dishes and Paella. Contact BBX Central Coast gift vouchers available 02 4355 4847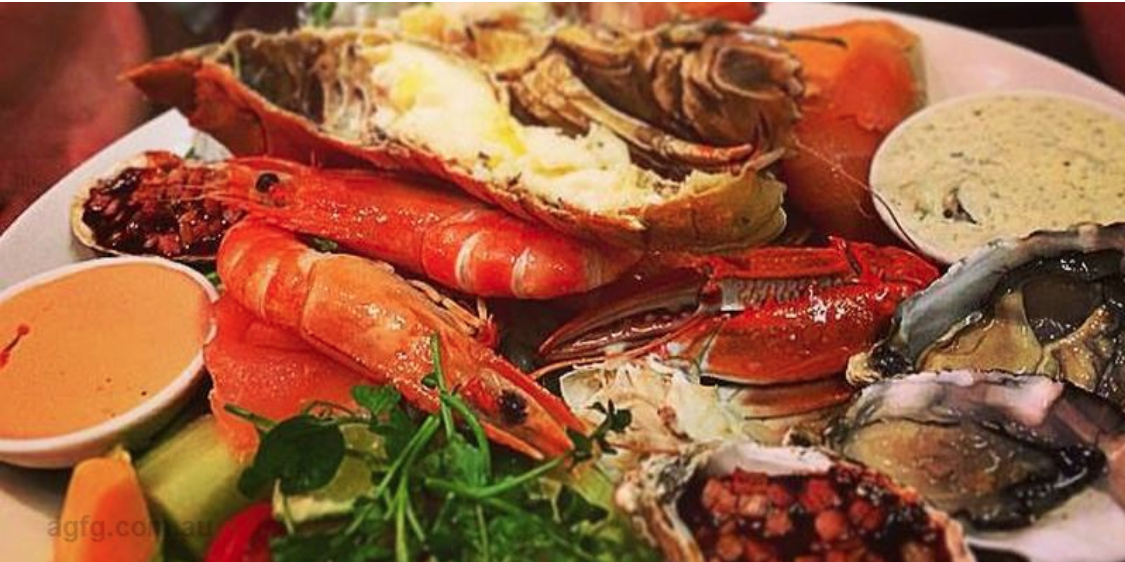 Book and reserve now for fine dining experience: http://terracegrill.com.au/
---
Welcome to Tuggerah Pizza and Pasta Located 11 Anzac Rd Tuggerah Central Coast

With a delicious range of traditional and gourmet pizzas, as well as pastas, ribs, wings, nachos, garlic breads and desserts, Tuggerah Pizza Inn is sure to have something to please everyone. With a dining area that can comfortably seat 40 people and plenty of off street parking out the front, Tuggerah Pizza Inn is the perfect place to go for your next function, family dinner or quiet night for two. Of course you can always get your pizzas to takeaway. Open 7 days a week, from 5pm till late.
Book and reserve now: https://www.pizzainn.com.au/tuggerah
---
Welcome to the Two Fat Blokes Gourmet Wine Tours Located Hunter Valley
Hunter Gatherer's Gourmet Tour. Visit 4-5 wineries. Including a vineyard walk. A visit to a cheese maker. Lunch at a table set up amongst the vines (weather permitting) consisting of a generous antipasto platter made up with locally produced cheeses, small-goods, organic chicken, smoked trout, pickles, breads and olives. Including 1 glass of wine p.p. A visit to the Hunter Valley's only micro-brewery for a small tour and taste of 3 beers. A chocolate & wine matching experience. Guaranteed to find you some kangaroos in the wild. Depending on the season and time permitting or by special request we may also visit an organic poultry farm, snail farm or a visit to a 'cottage' jam / preserves maker.

Half Day Tour Visit a minimum of 3 boutique wineries for a private tasting. At De Iuliis winery we conduct our famous cheese & wine experience valued at $25.00 per person. We match 9 different cheeses with 9 different wines .Each booking will receive a complimentary copy of our cheese & wine matching guide. Our tours are informative, professional & fun.
Book and reserve now: https://twofatblokes.com.au/tours/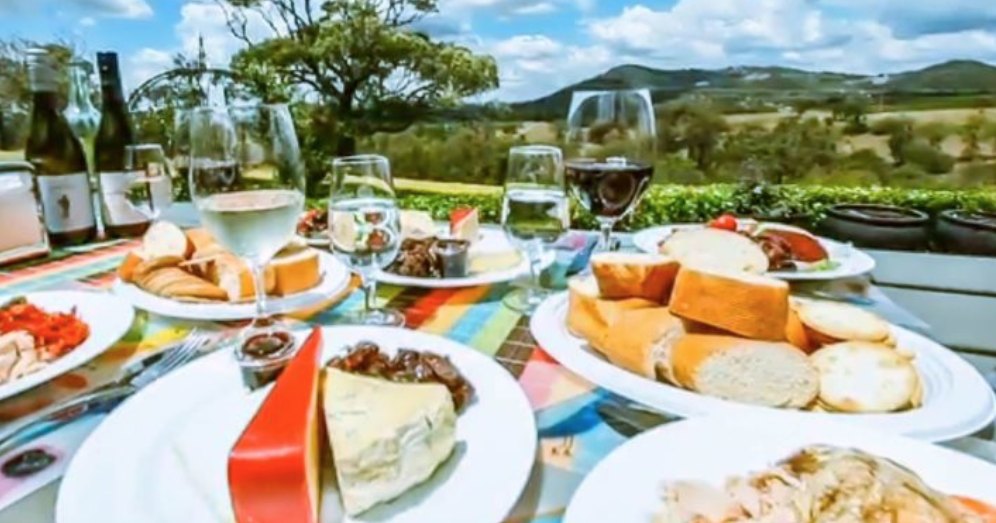 ---
Welcome to Sandalyn Estate Pasta Making Classes located 162 Wilderness Rd Rothbury Hunter Valley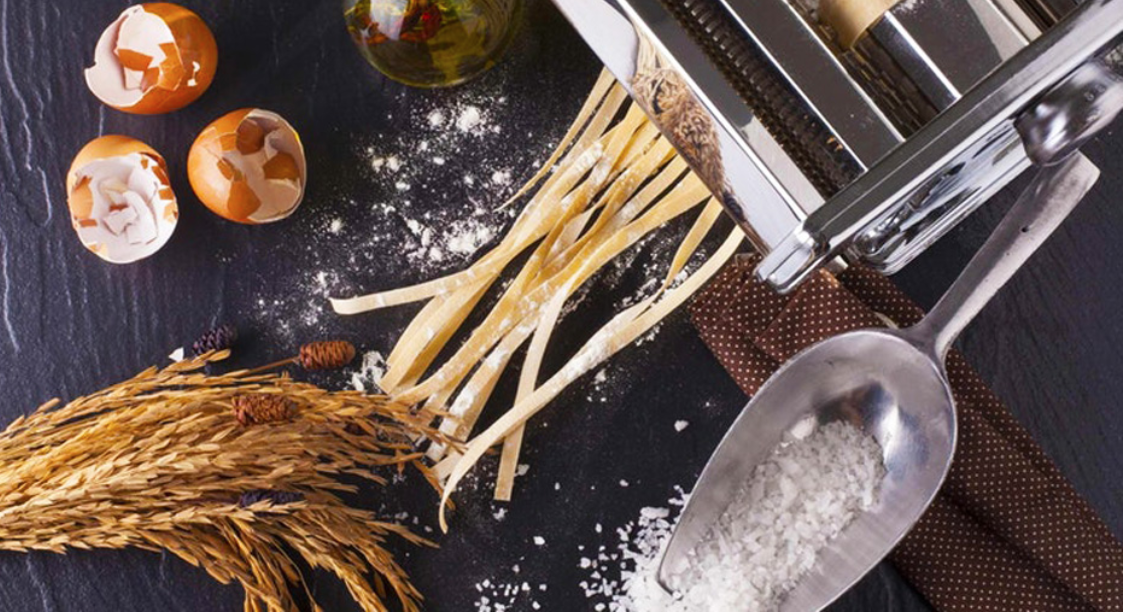 At Sandalyn Wilderness Estate we excited to offer Pasta Making Classes. At our Pasta Making Classes you will learn to make fresh pasta the traditional way. Enjoy the magic of turning flour and free range eggs, sticky fingers and laughter into mouth-watering pasta – the way it's been done for generations. The class concludes with a leisurely two-course alfresco lunch where the star attraction is you and the pasta you've just made. Our pasta making classes run every Saturday but are also available midweek by arrangement. Call BBX Newcastle for bookings (02) 4956 7891.
Book and reserve now: www.sandalyn.com.au
---
Welcome to Good Tucker Bakery
located 99 Macquarie Rd Cardiff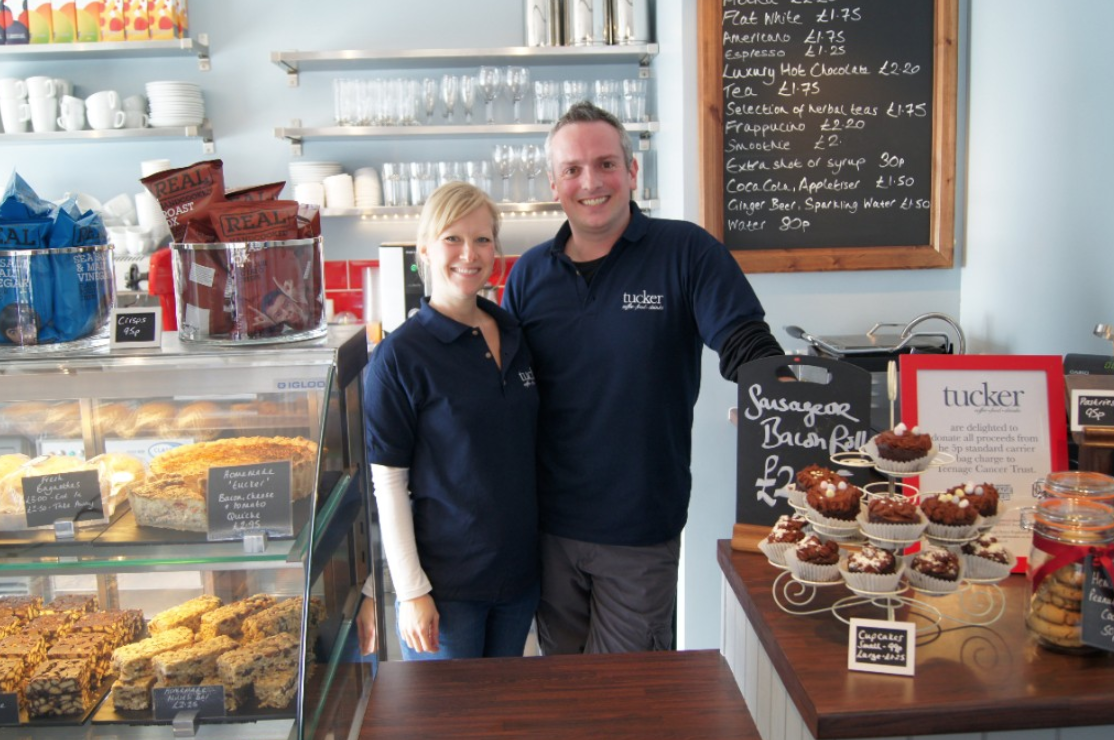 We had a simple mission when we started the company back in 1993 - create a healthier Aussie Meat Pie for Australian school kids. That idea turned out to be the first Reduced Salt & Reduced Fat - Lean Beef Meat Pie sold in NSW School Canteens as a Healthy Kids Registered product! That's something we are very proud of... in fact the recipe was so good it won the AMLC Beef Week Innovation award. We still use that award winning recipe today. Come visit our bakery all food home made with our customers best nutrition in mind.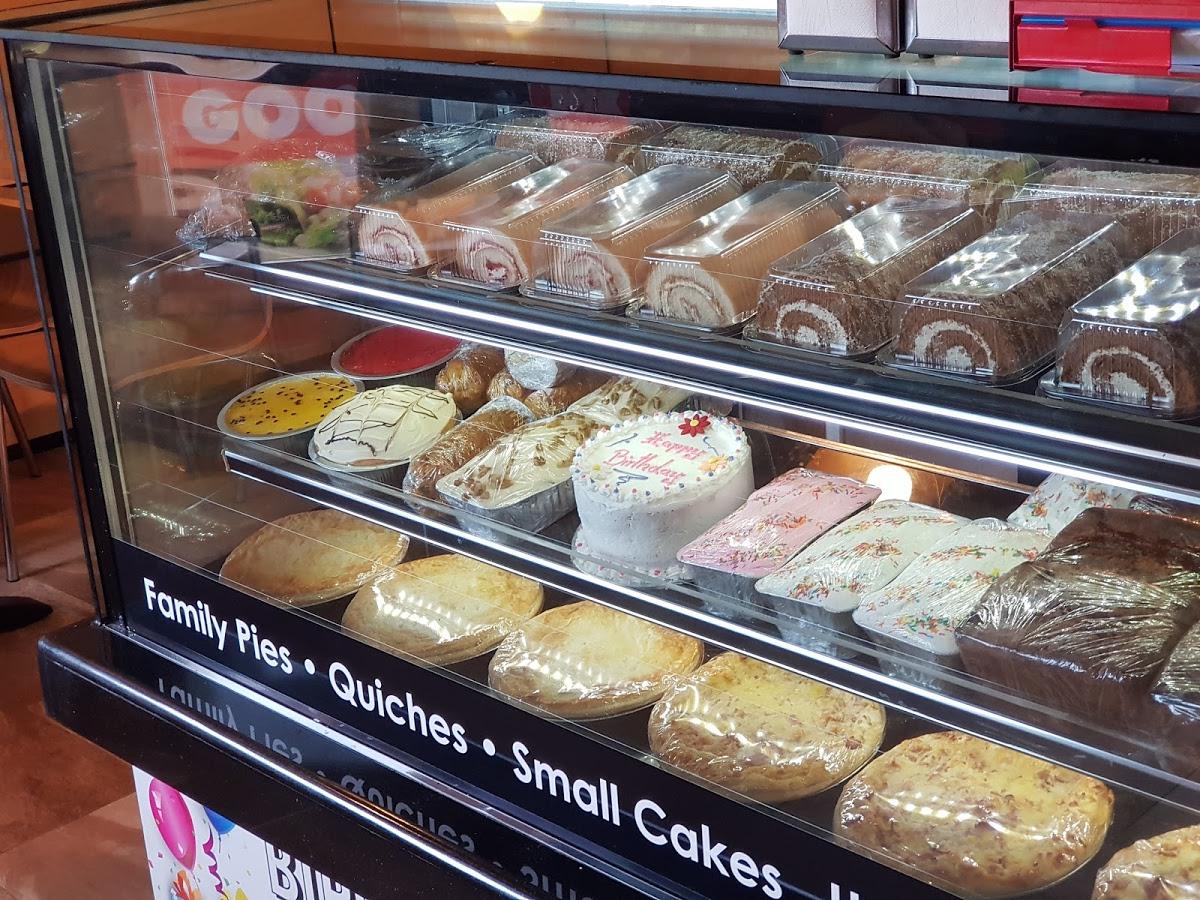 Visit or order online now: http://www.goodtucker.com.au/
---
Welcome to Windale Cake Centre located 8A Lake Street Windale
Whether you are searching for a special birthday cake or simply looking for a sweet ending to an everyday meal, This is a one of a kind bakery, where the aroma of home-style baking weakens even the strongest will. We offer a wide variety of freshly baked goods daily. Contact BBX Newcastle for $50 and $100 prepaid vouchers to use at your leisure (02) 4956 7891.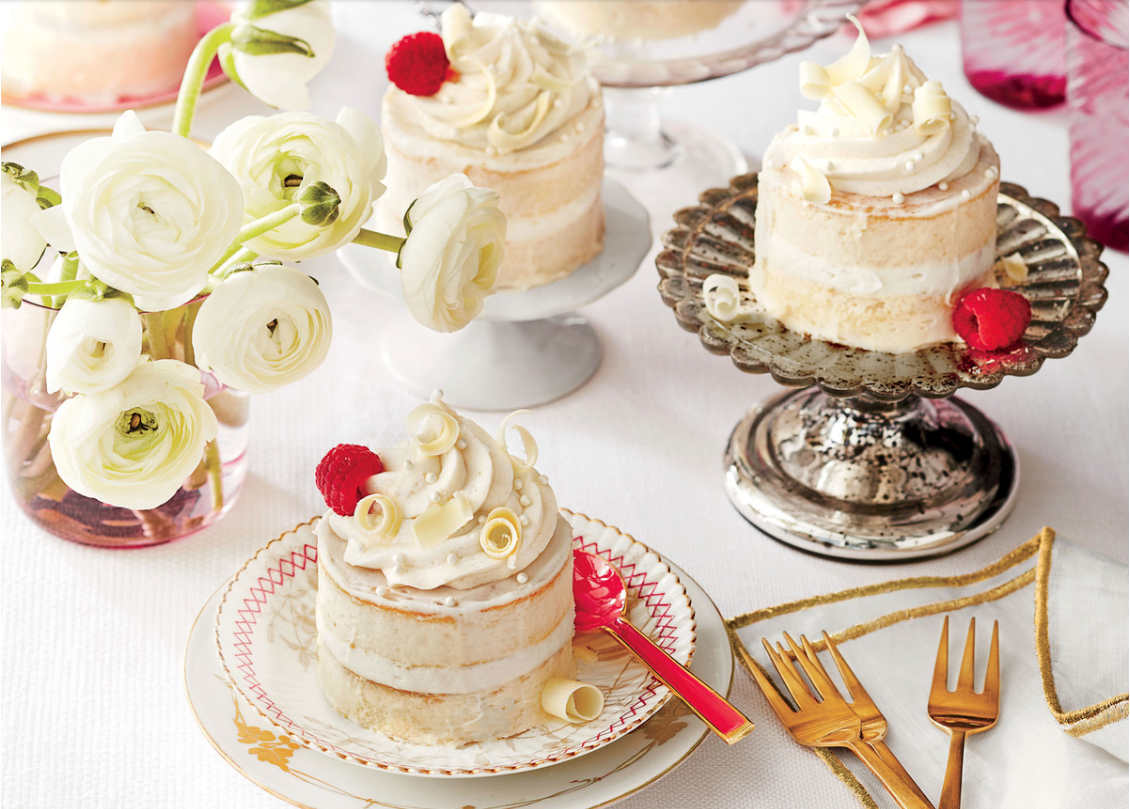 ---
Welcome to Pizza and Ribs on the Run
located Bent Street South Grafton
We're serious when it comes to great quality products and customer service! Each day we get fresh produce to ensure the quality of every pizza, we make our own pizza dough in house. Our garlic bread is made from homemade garlic butter on organic rolls collected daily from the Plantation bakery. We're a locally owned business and celebrate the beauty and exciting atmosphere Grafton has to offer. Drop in and say Hi, we'd love to see you.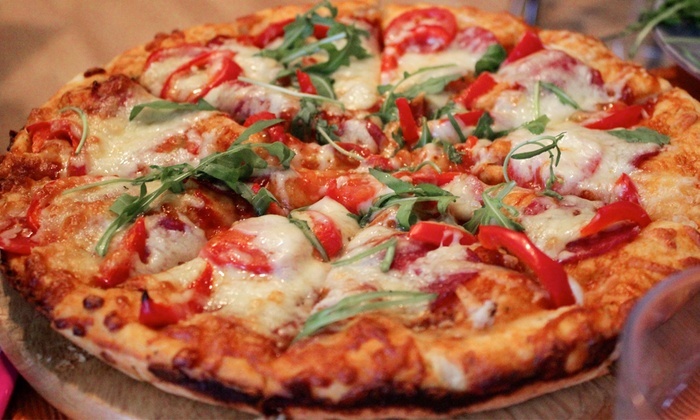 Welcome to Molly Malones located 20 Gordon Street Coffs Harbour
Take Away food from Coffs Harbour's longest established Fish and Chip outlet. Try the great range cooked just the way you like it. Enjoy fresh seafood straight off the trailer BBX card welcome, you can take away and sit on the beach open lunch and dinner. Come and visit! We are located Shop 8/20 Gordon Street Coffs Harbour.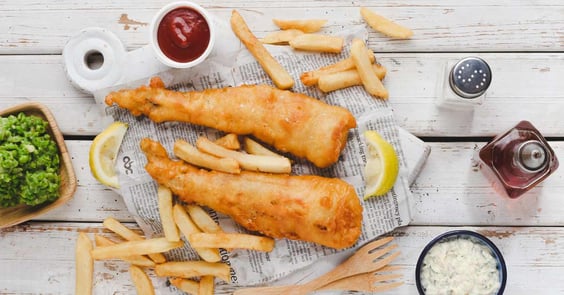 ---
Welcome to Kezas On Bent located 96 Bent Street South Grafton
Eat in or take away at Kezas on Bent we love food and we love to cook. We can create an award winning breakfast, a tasty lunch, fabulous catering for any events , or just a sandwich on the run. Why not dop by and enjoy. We use local produce straight from the farms and local suppliers. BBX Cards Welcome we are located South Grafton on Bent Street. Call us 02 6642 5387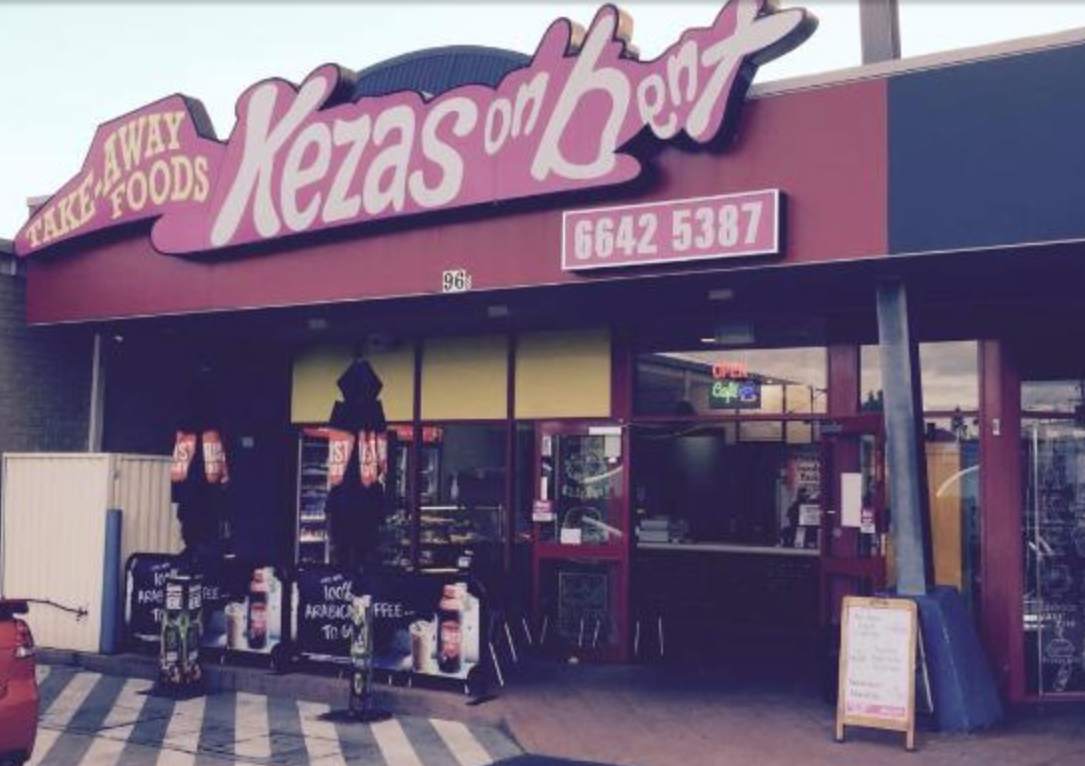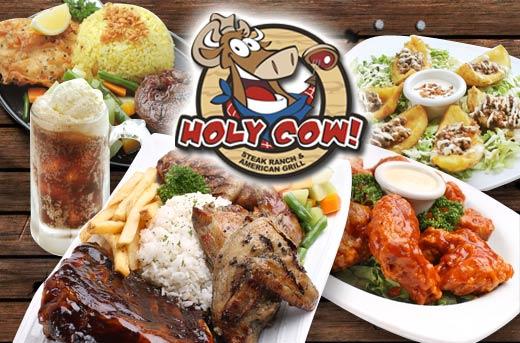 Welcome to Wholly Cow Sawtell located 39 First Avenue Sawtell
Our philosophy is to create a dining experience that is fresh, tasty and local. We are determined to bring back food that tastes fresh and is good for you! Everything on the menu is made on site, including all our meat and vegetarian patties, as well as our specialty sauces, relishes, pastes and mayonnaise, we even use fresh pineapple and prepare our own beetroot. There is nothing served out of a can! All the food is made onsite from scratch and we guarantee that what we serve is fresh, tasty, healthy and of the highest quality.​

Welcome to Margaret and Sons Pasta Place located 53 Pacific Drive Port Macquarie
Home-made pasta and sauces are a specialty at Margaret & Sons Pasta Place: they have been making them since 1988. We are a family owned and operated restaurant which caters for all age groups.The family recipes include: home-made pasta and sauces (including pesto made from freshly picked basil), beef, chicken and vegetarian lasagnas with their home-made lasagna sheets. We also offer delicious meals of chicken veal and seafood. Our gourmet pizzas and the ever popular 'Make Your Own Pizza' are made fresh as you order. Our menu is thoughtfully prepared and can be modified to suit your tastes. A children's menu is also available. Customers can also choose from entrée, medium or large according to your hunger. Sides include fresh salads, vegetables or chips. Check out our nightly special! Open 7 days a week from 5pm. Eat in or take-away
---
LEISURE & ENTERTAINMENT
Welcome to Gabi & Ricardo Hair Beauty & Wellness Located 34 Kallaroo Rd Bensville Central Coast
'Welcome to Gabi & Ricardo, relax in the hands of our professional stylists and let yourself drift away from the daily grind of work. At Gabi & Ricardo, we offer the best there is, it's our guarantee to make every client feel special, important and enjoy their experience everytime. We do believe that going to a salon is not just about your hair it's about the Total Salon Experience! We strive to offer every client a style that is different, unique but most of all suited to the individual. We offer everything that you would expect from a salon of this class and standard, with highly trained and experienced staff that love their work, making you feel special and look amazing. $200 Vouchers available a perfect gift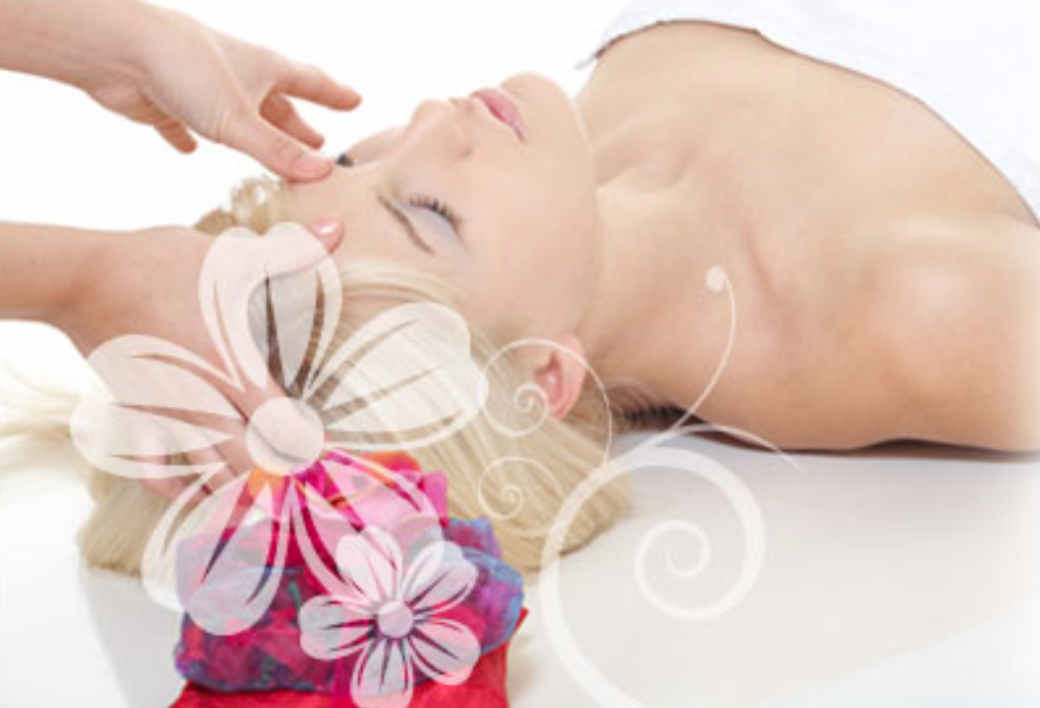 Book an appointment now at www.gabiandricardohair.com
---
Welcome to Back In Harmony Located 23 Wyong Rd Tumbi Umbi Central Coast
'Welcome to Back in Harmony Physiotherapy and massage centre. Massage in all its varied styles is the world's most commonly sought after complementary therapy. It is regularly used to relieve stress and muscular aches and pains. In fact, it can be used to treat many aspects of the human condition extending to the physical, emotional, mental and spiritual dimensions. We re offering $80 for 1 hr massage.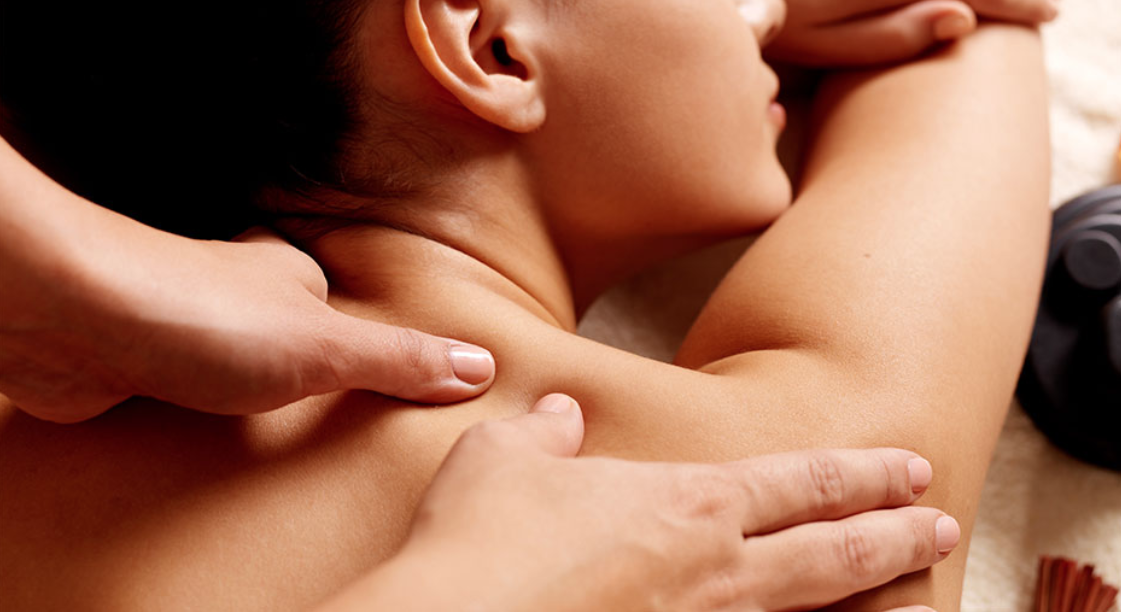 Book an appointment at http://www.backinharmony.net.au/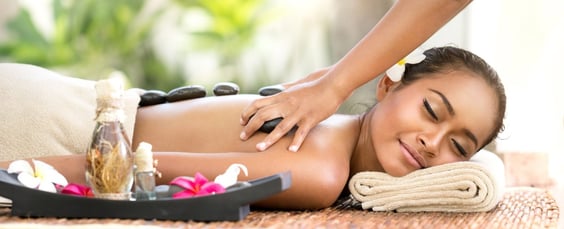 Welcome to Calm 1st Aid located 99 Del Rio Drive Copacabana Central Coast
When you need a great massage, know that this treatment is the best. Using the warmth and weight of lithos therapy (hot marble rocks) and the firm pressure of remedial massage movement, our experienced massage therapists are able to release tension stored in the body. Recommended when a more intensive, decidedly deep reaching hot rock remedial body massage is needed. We are offering 60 minute and 90 minute massages to suit all needs. Please call BBX Central Coast 02 4355 4847 for gift vouchers.
Welcome to Sand Dune Safaris Sand Boarding Located Lower Car Park James Patterson Street Anna Bay NSW
Take an adventure on the largest moving sand dunes in the southern hemisphere in one of the sand dune safaris purpose built 12 seat hummer and 21 seat 4wd. On our shuttle tour you will travel across the very large sand dune hills to the sand boarding area (shade provided). You will go sand boarding down the massive dunes at breath taking speeds but we do have some smaller dunes for those not so adventurous. On arrival you will be greeted by one of the instructors that will instruct you on the safe use of sand boarding.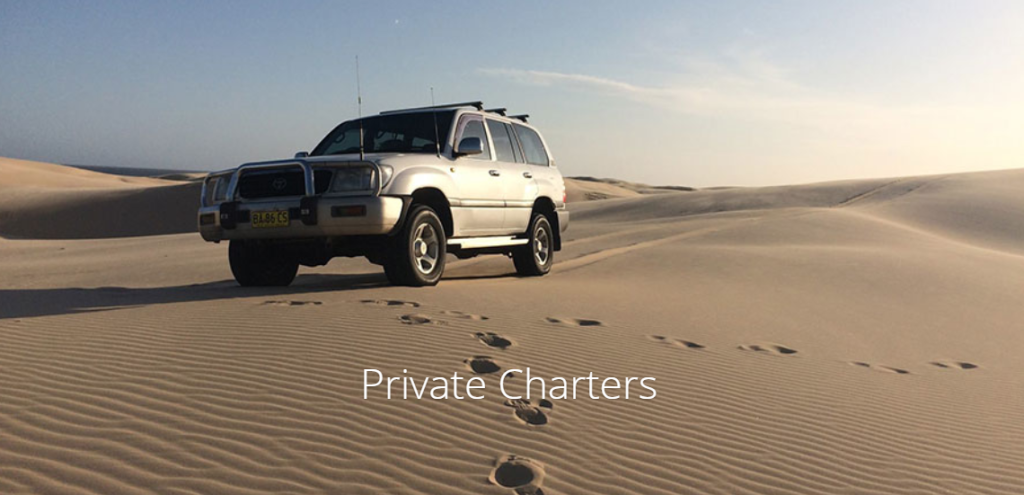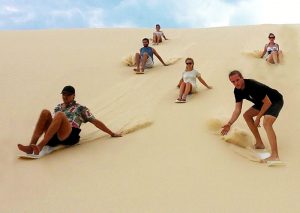 ---
Welcome to Coffs Harbour Aquatic Centre located 50 Park Beach rd Coffs Harbour
Bring your children • Indoor Heated Pool, Multi-Pass Membership, Swimming Lessons for all Ages, Babies to Adults, Stroke Correction, Training Squads, Water Aerobics & Metaqua Classes, Public Swimming, Birthday Parties. Swimming Accessories, Drinks, Treats, call us (02) 6652 5700

http://swimcoffsaquatic.com.au/
Share it: