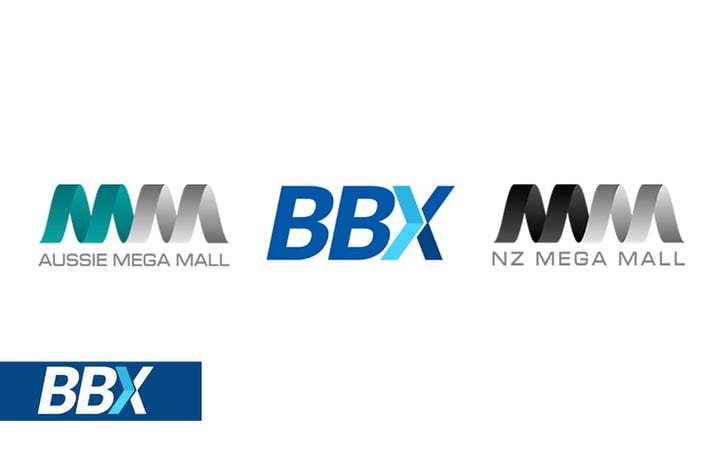 BBX South Pacific announces a strategic partnership with Mega Mall, providing platform endorsement with over 33,000 retailers in Australia and New Zealand
BBX, a B2B community builder with a focus on the customer experience with digital credits as settlements for trade transactions is an industry leader and celebrating its 25th anniversary this year. Its strategic partnership with Mega Mall will roll out first in the South Pacific, followed by UK with intentions to continue the relationship globally as both companies embark on their expansion programs.
We are excited to introduce the opportunity to our BBX members to secure a premium top line location in the Aussie and NZ Mega Mall with our compliments. With more than 33,000 stores being showcased, the Aussie and NZ Mega Mall is the largest online shopping centre in the South Pacific.
As a benefit to their Mega Mall memberships, retailers will be provided the opportunity to accept BBX trade credits as part of their payment method. This also provides Mega Mall retailers exposure to new international markets in the already established BBX global network, bringing revenue into the Australian and New Zealand business communities.
The Aussie and NZ Mega Mall site is 100% touch interactive with absolutely no typing required, which is perfect for hand-held devices. Every store can be found on page one of the aisle of a shopper's choosing and they look and work like an app. It is fast, simple, convenient and aesthetically pleasing.
The Mega Mall lets the user shop by preferred payment method, if you want to shop using your BBX, then touch the BBX logo and only stores that accept BBX are shown. Currently the Aussie and NZ Mega Mall support 9 payment methods with exclusivity to BBX as a digital credit.
Most notable is the feature that every online store has their own digital business card that lets the shopper share with friends and family giving a real boost for exposure to Aussie online stores.
Additionally, the shopper is able to create their own mini mall inside the Mega Mall showcasing all of their favourite stores.
For more information visit: www.bbxworld.com
www.aussiemegamall.com www.nzmegamall.com
Share it: