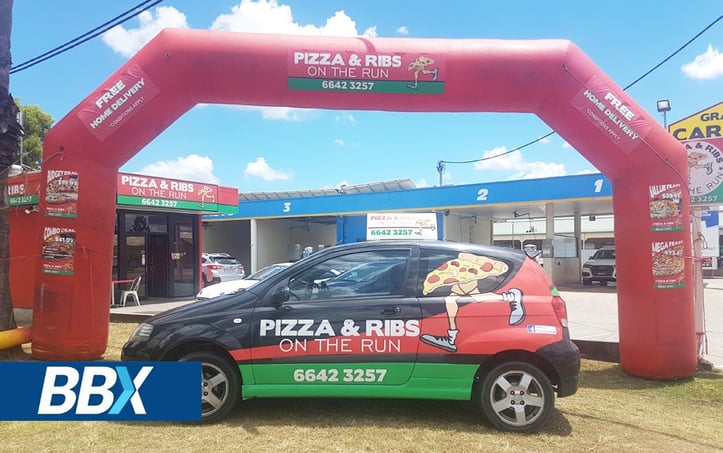 A successful business built with BBX dollars in just 2 years...
Chris Pet and partner Liz moved to Grafton NSW a couple of years ago, and built their business with BBX dollars. "It's hard to understand how some people find it difficult to spend their BBX dollars" says Chris.
They have a very sucessful local takaway food outlet ... 'Pizzas and Ribs on the Run'. They bought an established business, but it badly needed an injection of capital, inspiration and hard work. Today it is going ahead in leaps and bounds. How do you rebuild a business with BBX trade dollars? ... Recently they won the 'Best Summer Restaurant' in the Northern Rivers area ... an award presented by Menu Log, a very successful food delivery website.
From the start, Chris and Liz, knew they could do much better than just run the business as it was. It needed a new image, a new facade and signage, printed material, websites and a high visibility social media presence. Most of these goods and services they were able to purchase using BBX dollars. To this day they are still in the red at BBX ... but the debt is reducing comfortably. In the meantime the business is attracting not only new BBX pizza and rib lovers, but a rapidly growing customer-base of hungry cash buyers.
But Chris and Liz needed a much better food offering than the business previously served up. Something that would lead to a brand new reputation as 'the best in town'.
Instead of keeping the 'old ten dollar lunch special' deal... they looked for points of distinction for their business instead of being known known for 'cheap takaway food'.
They settled on 'healthy ingredients, better taste, best quality and super-good service'!
Most pizza places work out of their freezers. All the meat from Pizzas and Ribs on the Run comes from a local butcher, and it's cooked in the shop, never to be frozen. They cook the ribs themselves ... for 18 hours over a slow heat. The pork on these ribs needs no sharp steak-knife to coax it off the bone!
For the pizzas. they buy real Mozerella cheese, 100 percent, not mixed with other cheaper cheese products, their vegetables are all fresh and prepared in the shop, along with the dough to make the pizza bases which is also made fresh every day.
Among other things, their customers say the taste difference is 'huge'! Here are some other comments! ...
"The best pizza I've ever had -
I wanted something simple so I wouldn't have to leave the motel room".
"Awesome pizza! -
Absolutely beautiful pizza, made from all fresh ingredients and you can tell".
"Great Easy Meal -
These are such great pizzas. We have tried most of them and love them all".
"Well done -
Staying at Espana Motel and ordered a pizza which was delivered very promptly with enthusiasm and energy."
Liz and Chris are so happy about their BBX customers that they display a BBX decal in plain sight in their shop. Any BBX member is welcome to buy their Pizzas, Ribs and a whole list of delicious extras with their BBX dollars. It's a great arrangement, the trade dollars they earn go to reduce their free line of credit which helped them set up the business.
Many Grafton BBXers spend their trade dollars with Chris and Liz to entertain guests at home. The quality of the food is impressive, and the host gets the benefit of being able to use their trade dollars for a special treat for friends and family. With Pizzas and Ribs on the run they are looking good and feeling very generous! And incidentally, spreading the word-of-mouth message for Pizzas and Ribs!
So marketing the business is important. To start with they had BBX. That's what happens when you're a BBX member, the brokers actively promote your business. But there are many other opportunities. For example truck drivers on the Pacific Highway are hearing about Chris' special service for them. Truckies are often on a tight schedule and have to 'eat and run'. They are learning to download the Pizza and Ribs app. They can order 30 minutes ahead, and their meal will be delivered to their cab door on the roadside! How's that for service!
"We couldn't have done it without our BBX membership" says Chris.
Like to know more? ... visit the Pizzas and Ribs on the Run website <www.pizzaandribsontherun.com.au> At least you'll know where to get the best pizzas and ribs between Sydney and Brisbane!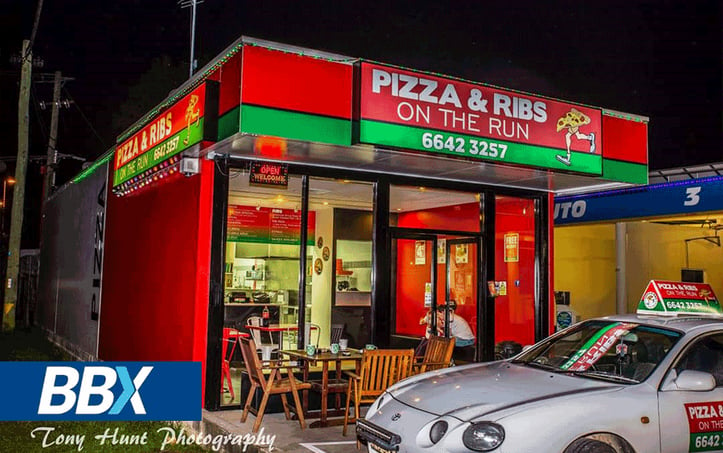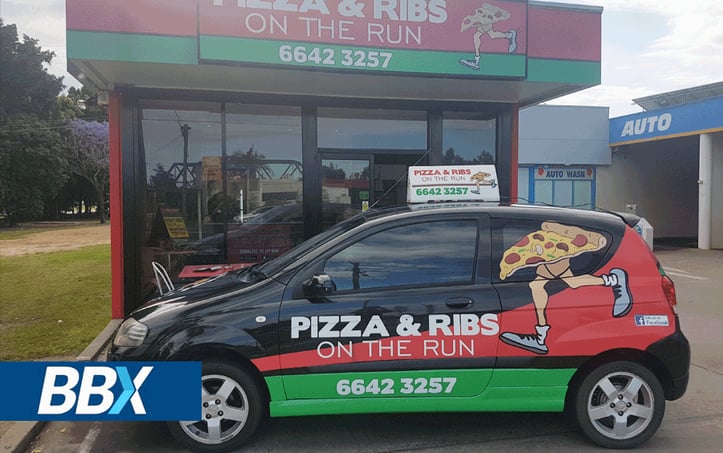 Share it: