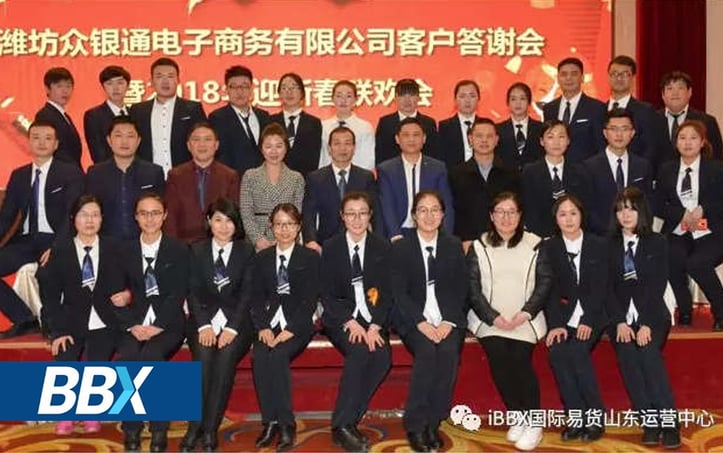 Recently our Weifang franchisee in Shandong province hold customer appreciation party in Weifang city, 23rd January
2018 before Chinese Spring Festival. Many customers or franchisees from Shandong province or other places attend
this party.
It is annual party, there are the main leader from Weifang city, many business owners from China, and leaders from BBX
Weifang franchisee attends this party.
Business owners from all around China come to this party together, communicate with each other, for barter business
better and better.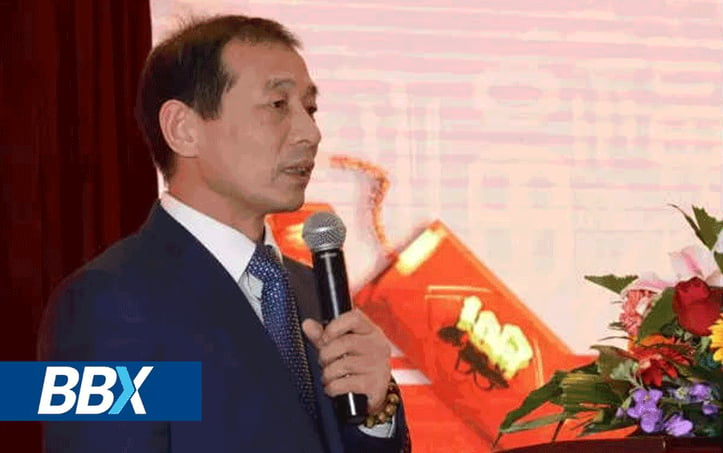 Before the party began, the president of iBBX Weifang franchisee, Mr Zhang Yu Guo, made an opening speech, he
said, we tried our best, succeed with hardship, joy with sweat. 2018 we continue, 2018 we make achievement again,
we are earnest to do barter work.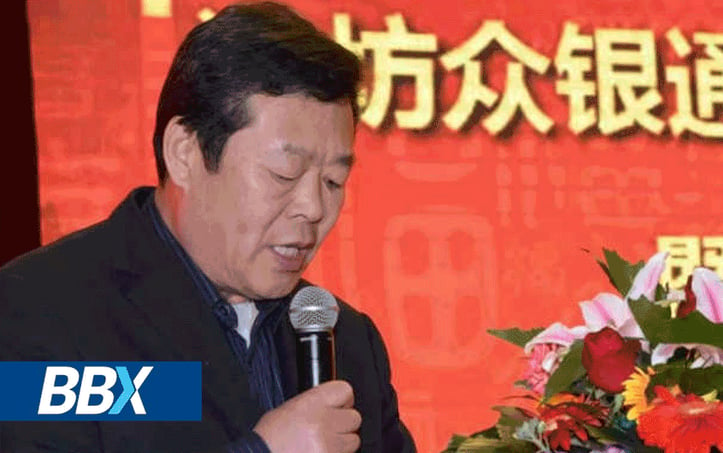 Leader from Weifang city and business owners made the speech, we walk on the road together in 2018.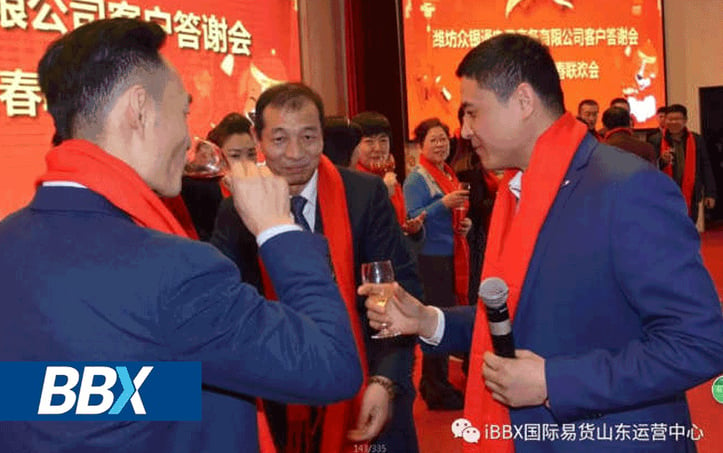 CEO from Weifang city, Mr Zhao Sheng proposed a toast, and with the shareholders and partners together wish the
BBX international barter and the leaders/business owners a happy and prosperous New Year, wish all leaders a
thriving business and a new adventure!
And there is section of awarding to thanks to our strategic partners, we are not alone in our struggle because we
are all together in the same boat.
Thanks to all the enterprises attend our annual party, and we will give our support and help on the way forward on
the barter road, we are 100% confidence.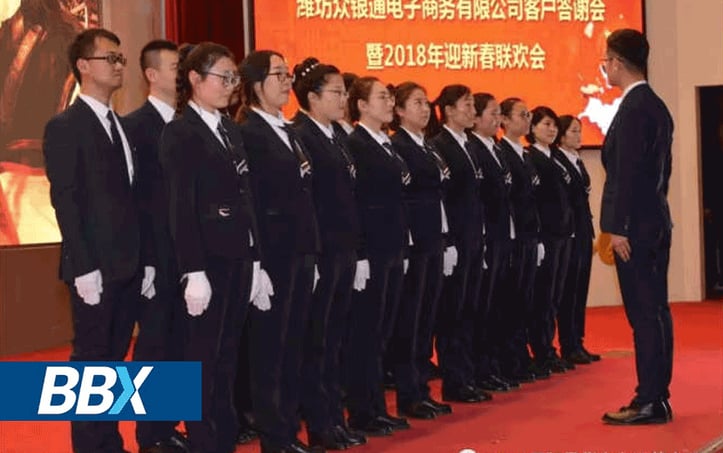 This is the section of awarding.
The Weifang franchisee (Chinese name: Zhong Yin Tong E-Commerce limited corp.) has a motivated team, a
strong team that brings us together. It is the common idea that we can hold hands here, together through the
end of the year, and think about the starting point of the New Year.
In this jubilant, merrily, boisterous days, thanks to all the leaders and guests attending the gratitude, thank you for
cooperation with colleagues, also thanks to all participates in the wonderful performance, thanks for your active
participation, thank you.
And Happy Spring Festival, Happy Year of Dog!
Today, Do You Barter?
Share it: