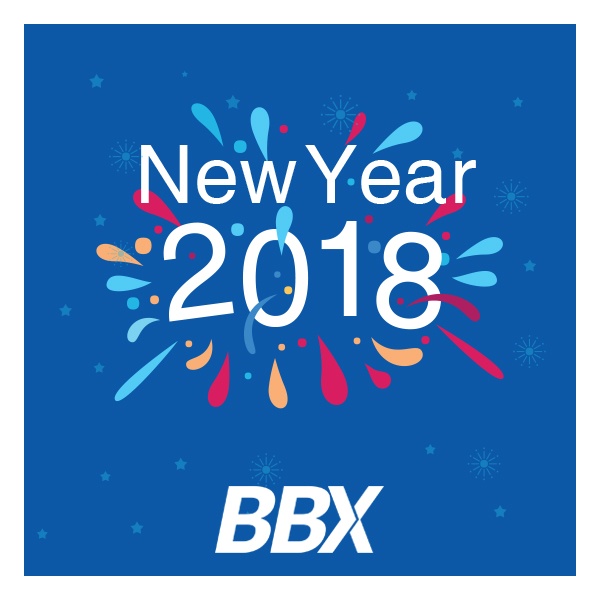 Dear Valued Members,
Thank you for your business in 2017!
We would like to say how much we enjoyed working with you this year. We very much look forward to continuing to work with you next year and wish both you and your team a very happy holiday period, and a healthy and prosperous New Year.
It has been a pleasure helping you reach your goals, and we look forward to serving you again in the new year.
BBX wish you a prosperous and wonderful 2018!
Share it: