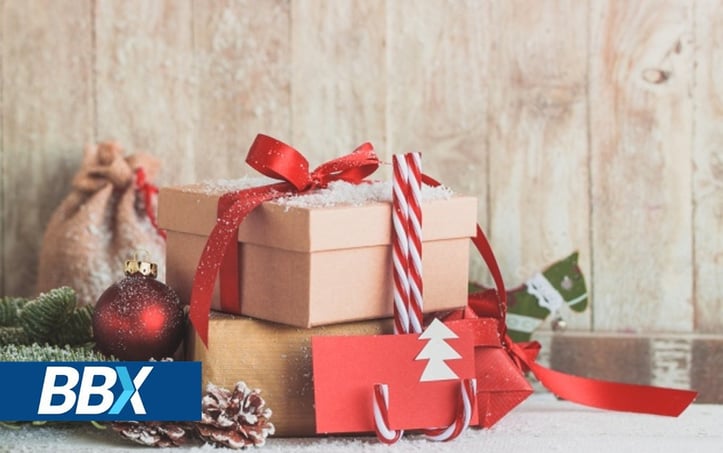 BBX Australia is excited to announce its Mega Christmas Expo & Auction!
Meet us the 20th November 2017 at 6:00 pm.
Bring your truck, trailer, staff and family to shop for Christmas! Over 150 stalls with holding area for members to leave their purchases. At the end of the night you will be given access to come and pick up your purchases from the loading dock.
Exquisite finger food, beer, wine and soft drink included. Santa will be there for the kiddies!
Event Details:
Date: 20th November 2017
Address: 2 Olympic Blvd, Sydney Olympic Park NSW 2127
Venue: Netball Central | Netball NSW
Time: 6:00 pm
Contact:
Debbie Mitchell | 02 4704 9964 | debbiemitchell@bbxworld.com
Andrew Bell | 02 9499 1116 | andrewbell@bbxworld.com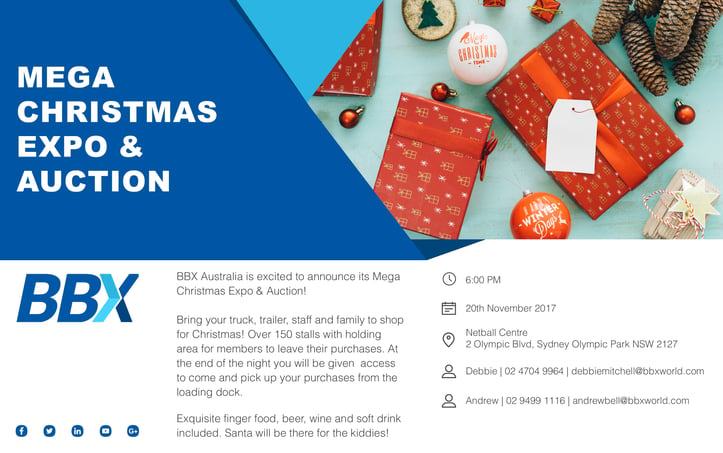 Share it: