Dear BBX WA Members
I'd like to introduce you to our new State Manager who will be supporting and managing our WA Franchise Team: Mr Mark Beatty.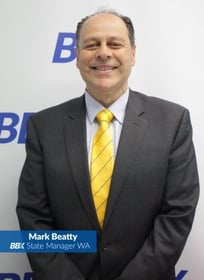 Mark Beatty has over 25 years of experience in Banking, specialized finance & Business management.
Mark has successfully worked in a variety of positions in the Corporate, SME & retail space with organizations including NAB, Australian Military Bank & Westrac Mining.
Mark has a passion for Customer service; solutions based outcomes & business development focus helping clients achieve every possible business success.
Mark commenced his employment in early November 2016 with BBX Management in the capacity of WA State Manager, Mark is committed to maximize business success for all new & existing BBX clients.
Mark is married with two daughters & enjoys family holidays, home handyman projects & watching the AFL.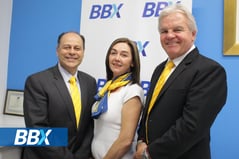 Mark will work closely with the BBX WA team. His office is located in 4A/18 Main St, Osborne Park WA 6017, Perth Australia. You can reach Mark at:
Ph: 08 9201 1055
M: 0432 627 783
E: markbeatty@bbxworld.com
Thank you for joining us in welcoming Mark to the BBX team.
Best Regards
Share it: