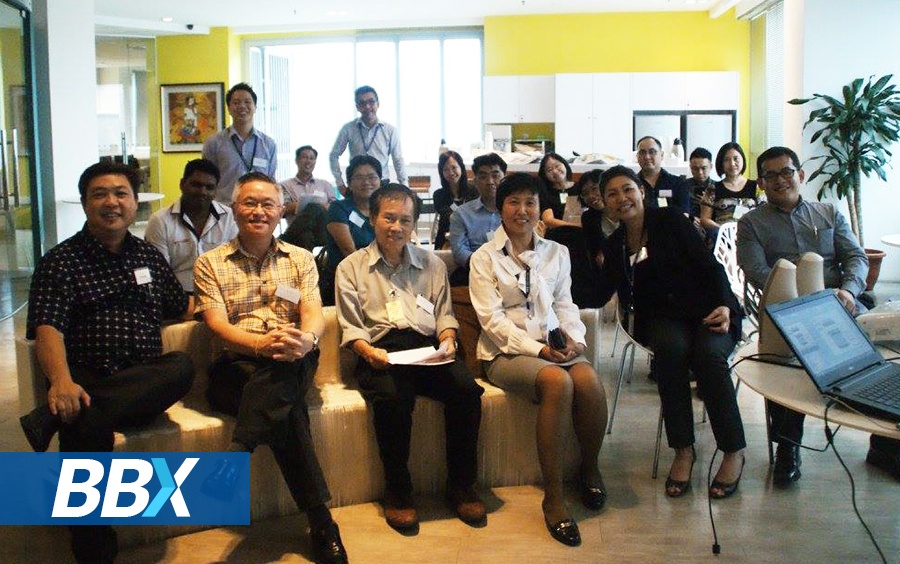 BBX Malaysia held the "Business Handshake Marketplace" in its head office located in Mutiara Damansara on 19 October 2016.
The event was attended by 18 guests which are a mixture of BBX members and non-members. The event kicked off with an ice breaker by Lily Ma, VP of Communication and Community Experience. The ice breaker encourages every visitor and guest with a chance to introduce themselves and the company with product and services, it was an indirect networking session, the session involved every visitors.
Mr. Bernard Hum, Business Development Manager for BBX Malaysia took the stage to present to the participants on the introduction of BBX and advantages of BBX in contributing to their business growth.
A testimonial video by BBX member, Joanne Lee from Designermatic Sdn Bhd further strengthens the confidence of the participants by sharing the benefits of barter via BBX that she has enjoyed which has helped her business growth and the motivation of her employees.
The highlight of the event is on the Updates on Malaysia's Company Act 2016. The speaker for the talk is by Mr. Kevin Kiew, CEO of Eurogain Consulting Group. Eurogain is a business solution provider that is passionate about providing professional corporate services in formulating strategy systems and resources so as to have a powerful and positive impact on to grow its clienteles' businesses.
The event also saw an opportunity for World Asia Logistics Sdn Bhd, a BBX member, to share their products and services. The product sharing was presented by Mr. Jey, Business Development Manager for Speedbox. Speedbox is a shipping and logistic app which allows users to obtain accurate shipping information and chargers conveniently at their fingertips!
The event ended with lucky draws for 3 lucky winners and refreshments for all.
Share it: