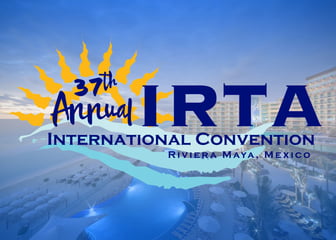 Four members of our team travelled to Mexico in late September to attend the 37th International Reciprocal Trade Association (IRTA) Convention.
Dorset franchisee, Ben Jacomb and sales executive Ruben Teixeira joined directors John Attridge and Scott Clancy for the trip.
The team were able to establish connections with 30 to 40 other trade exchanges located as far afield as USA, Canada, Brazil and Turkey, which may be advantageous to BBX UK customers in the future.
During the Convention, Ben sat the Certified Trade Broker examination, a recognised qualification in our industry. He passed with flying colours and joins John and Scott as the only 3 people in the UK who hold the qualification.
Ruben had qualified for the trip by winning an internal sales competition in his first 3 months with us, no mean achievement for the youngest member of the UK staff.
BBX UK have been members of the Association for 3 years and have been instrumental in getting BBX International into IRTA since when, CEO Carolin McDonald has encouraged all other BBX country CEO's to do likewise with 3 having done so already.
[gallery ids="1187,1190,1189,1188" type="rectangular" link="file"]
Share it: