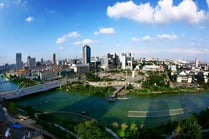 Weifang is a city in central Shandong province, People's Republic of China. Its population was 9,086,241 at the 2010 census, of whom 2,659,938 lived in the built-up (or metro) area made up of 4 urban districts (Kuiwen, Weicheng, Hanting and Fangzi) and Changle County largely being urbanized.
Over 200 businesses and members attended the BBX Weifang first anniversary ceremony held at Yanyuan Technology Business Park.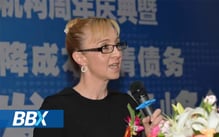 The local government officers are highly supporting BBX's development in Weifang and SMEs have benefited from BBX professional business support. We wish them all the best for their continuously progression and big congratulations to BBX Weifang.
[gallery ids="572,573,574" type="rectangular"]
Share it: