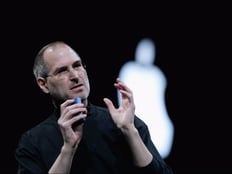 Conviction in a leader is an incredibly valuable yet increasingly rare trait. It's in short supply because our brains are wired to overreact to uncertainty with fear. As uncertainty increases, the brain shifts control over to the limbic system, the place where emotions, such as anxiety and panic, are generated.This mechanism, which hasn't evolved, is a hindrance in the world of business, where uncertainty rules and important decisions must be made every day with minimal information.
Craving Certainty
We crave certainty. Our brains are so geared up for certainty
that our subconscious can monitor and store over two million data points, which the brain uses to predict the future. And that isn't just a neat little side trick—it's the primary purpose of the neocortex, which is 76% of the brain's total mass.
Our brains reward us for certainty. If our nomadic ancestors were anxious about where their next meal was coming from, finding it would result in increased dopamine levels in their brains in addition to a full stomach. You get the same rush from listening to music that has a predictable repeating pattern or from completing a puzzle. Predictable activities satisfy our craving for certainty.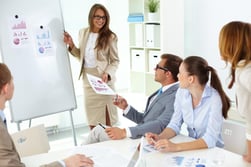 Great Leadership Requires Conviction
In business, things change so quickly that there's a great deal of uncertainty about what's going to happen next month, let alone next year. And uncertainty takes up a lot of people's mental energy and makes them less effective at their jobs.
Leaders with conviction create an environment of certainty for everyone. When a leader is absolutely convinced that he's chosen the best course of action, everyone who follows him unconsciously absorbs this belief and the accompanying emotional state. Leaders with conviction show us that the future is certain and that we're all headed in the right direction.
When leaders have conviction, people's brains can relax, so to speak, letting them concentrate on what needs to be done. When people feel more secure in the future, they're happier and produce higher quality work. A leader who can demonstrate conviction will be more successful, and so will everyone she works with. Amplifying your sense of conviction is easier than you think. The following traits of leaders with great conviction will show you the way.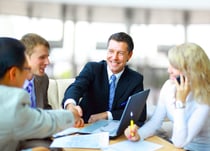 They're strong (not harsh). Strength is an important quality in a leader with conviction. People will wait to see if a leader is strong before they decide to follow his or her lead. People need courage in their leader. They need someone who can make difficult decisions and watch over the good of the group. They need a leader who will stay the course when things get tough. People are far more likely to show strength themselves when their leader does the same.
A lot of leaders mistake domineering, controlling, and otherwise harsh behavior for strength. They think that taking control and pushing people around will somehow inspire a loyal following. Strength isn't something you can force on people; it's something you earn by demonstrating it time and again in the face of adversity. Only then will people trust that they should follow you.
Travis Bradberry
FORBES
http://www.forbes.com/sites/travisbradberry/2016/06/28/why-the-best-leaders-have-conviction/#6da15e123ab8
Share it: