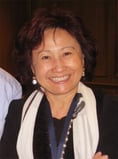 Dr. Lee Oi Kum graduated from the University of Singapore as a medical doctor. She dedicates a great deal of her time and resources to various projects concerning the social impact of philanthropy. Dr. Lee founded BarterXchange in 2002 to help entrepreneurs and SMEs to expand their businesses. The Singapore-based trade exchange has now become BBX Singapore Operation. BBX is currently operational in 13 countries and has become the Largest Barter Company in Asia Pacific.
Dr. Lee visited our BBX Adelaide office on July 14th with her team based in Adelaide.
Dr. Lee also met Kok Wah See (K. See) the president of the Chinese Chamber of Commerce, South Australia.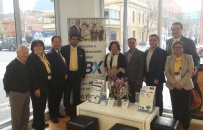 Dr. Lee was welcomed by our National Sales Director
Stephen Rodrigues & his franchise team David Weber (Franchisee BBX Adelaide South), Alok Arora (Franchisee BBX Adelaide East), Robyn Brown (Franchisee BBX Murraylands /Hills).
The meeting lasted for more than one hour & thirty minutes with a big support from Chinese Chamber of Commerce towards BBX.
Dr. Lee wishes to work together with South Australian business to grow with the international Barter Exchange. Dr. Lee also shared her good ideas on how to grow BBX locally with international support.



Share it: