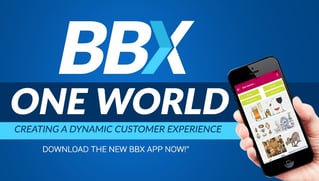 BBX introduces its new BBX Global Trading Platform enhanced App! This new app complies with the required needs frequently expressed by members: "Business near me" a location-based quick-search for members in a list or a map; "My account" to see your account details, statement and transaction history; "Search BBX Directory"; "BBX Shop" with a large number of products and services to facilitate the buying and selling among members, and more.
The app is designed and developed to make trading simpler and easier for our members. It's free of charge, and it's available on App Store and Play Store. Available in 13 countries, this new app will help you to get the best out of your BBX Membership.
Follow the link to find a short video of how to download and start using the app.
https://www.youtube.com/watch?v=gz3H9EG5i08&index=6&list=PLYfWd-fYrQAP6anpWk9PUl6C5fRL5y1cI
[gallery ids="136,137,138,139,140" columns="5"]
Share it: